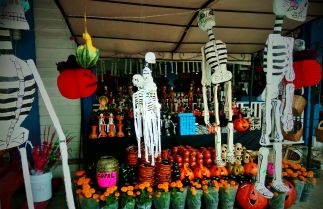 3 Great Activities Around Halloween in Playa Del Carmen
As you might know, Halloween is more of a holiday celebrated in the United States, Canada and parts of Europe. Mexico has "Dia de Muertos" or Day of the Dead. But did you know that in the Mayan culture there is another festival also around the same time of year and it is related to death and afterlife as well? The Mayan holiday is called Hanal Pixan. Mexico has also adopted Halloween. With three holidays all in a four day period, it is a busy time in Playa Del Carmen. So what is there to do for Halloween in Playa Del Carmen and these other holidays? Here are some ideas for you.
Note: Each year we will update this article before Halloween so you can find out about the best events and things to check out.
Visit Xcaret for the Festival of Life and Death
Xcaret Park does a four day festival of special events for the Day of the Dead. At this special event you will see decorated alters, concerts, expositions, dancers and more. Visit and explore the traditions of Mexico. This special event will take place October 30th, 31st and November 1st and 2nd. This year marks the 14 year of this festival. It is becoming a popular tradition in Playa Del Carmen to visit for the event. For tickets click the link below to go to the official page.

To see what this event is like, see our article here on Xcaret's Festival of Life and Death.
Visit a Mayan village for Hanal Pixan with allTOURnative
For those looking for a more authentic look at local Mayan culture, allTOURnative Tour Company has a once a year event. This year for 2019 there are dates available from November 1-4th. See the official website for more details.
To see more about Hanal Pixan with allTOURnative Tours, see our article and video here.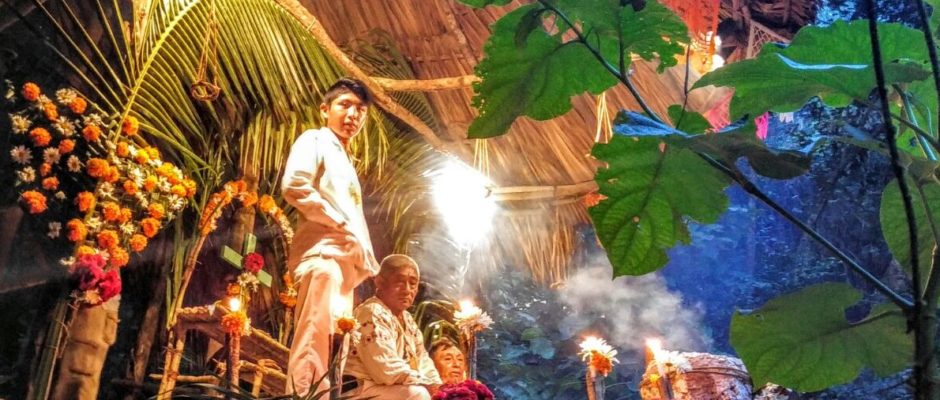 Walk 5th Avenue on October 31st in costume or to see costumes
For people that have not been in Playa Del Carmen for Halloween, you are in for a surprise! This is a huge party in Playa and thousands of people come out in costume. People start walking up and down 5th Avenue around 8:00pm. Most people stroll to look at other costumes and some people give our candy to kids. Each year there are some crazy and creative costumes.
At around 11:00pm the kids go home and the adults go to 12th Street to party. This is the street that has most of the night clubs. You do not even need to get into a club because the street will be filled with revelers. Be prepared for a long night!
Our video of Halloween on 5th Avenue in Playa Del Carmen
What do you like to do in Playa Del Carmen for Halloween or one of the other festivals related to this time of year? We would love to hear from you in the comments below.