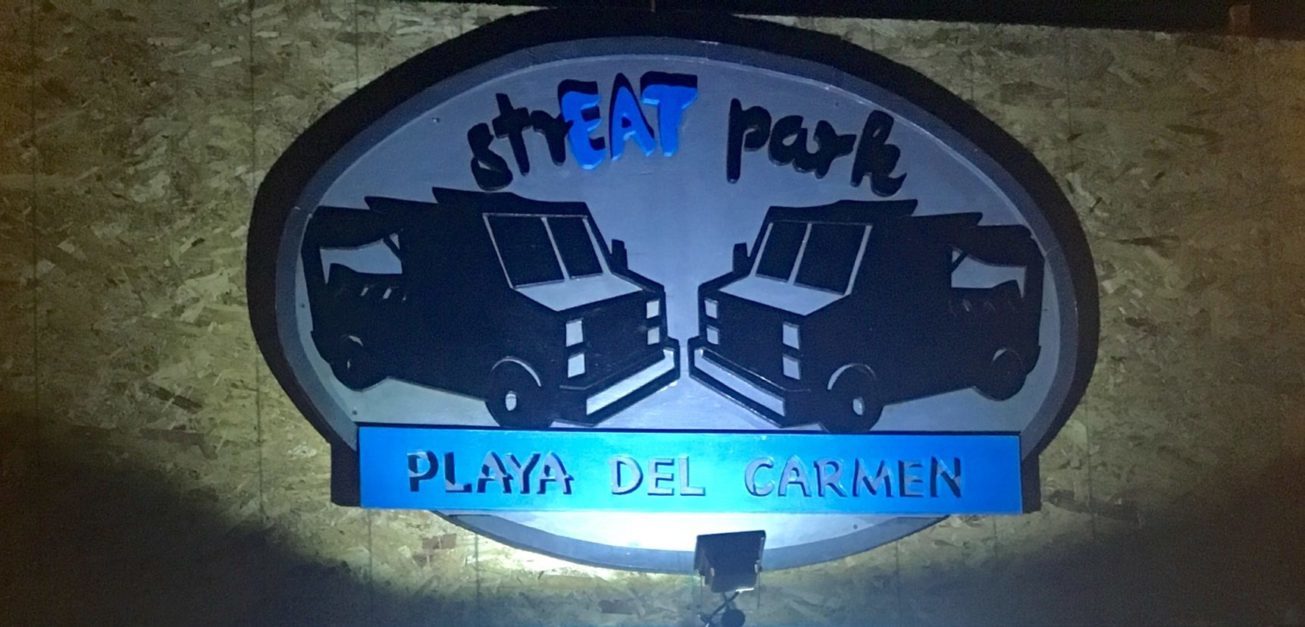 Where to find the food trucks in Playa Del Carmen – StrEAT Park
StrEAT Park is a new concept for Playa Del Carmen. You don't see food trucks in Playa Del Carmen actually on the street. This is because of regulations from the city. So a way around this is have food trucks on a lot. This is how StrEAT Park Playa Del Carmen came about.
A group of food truck owners decided to set up a place where they could all park and offer a range of food. This food truck paradise is on Constituyentes Avenue between 60th Avenue and 65th Avenue on the north side. We stopped by to show you what this place is like.
Our video intro to StrEAT Park
What type of food is served here?
There is a wide range of options at StrEAT Park. Here are some of the options:
Burritos
Enchiladas
Seafood tacos and tostadas
Gourmet hamburgers
Tortas or sandwiches
The prices are very reasonable and it is possible to eat for under 100 pesos. Because of this, we are adding this location to our Cheap Eats Guide where you can eat for under 100 pesos in Playa Del Carmen.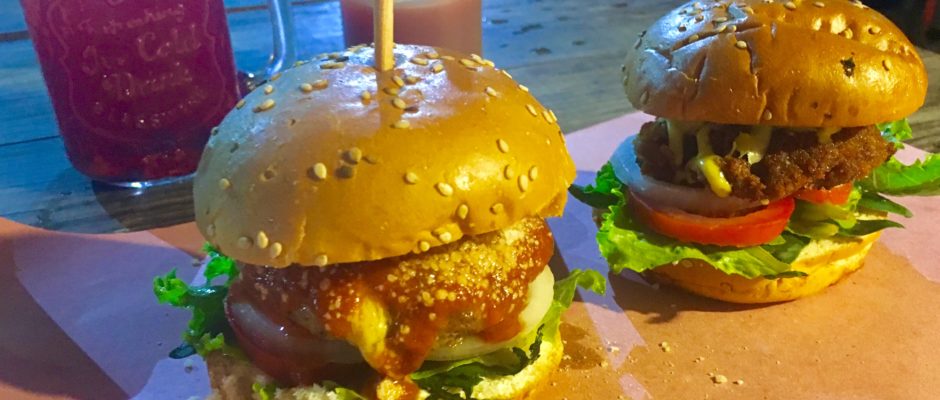 Other details for visiting StrEAT Park
There is a tented area so if it is raining you can still go here.
Check out Funbol in the back of the StrEAT Park. Here you kids and adults can play in huge inflatable balls that you wear. This is a great place for you kids to burn off the calories you just ate.
There are bathrooms here.
Hours
Tuesday-Sunday 12:00 noon to about 10:00pm. Closed Mondays.
Where is StrEAT Park food trucks?
Constituyentes Avenue between 60th and 65th on the north side.
For more about street food in Playa Del Carmen you can read about it here. There is also Mi Ranchito Playero Food Truck Village on the south end of town you can visit as well.
Have you been to see these food trucks in Playa Del Carmen? Let us know what you thought in the comments below.