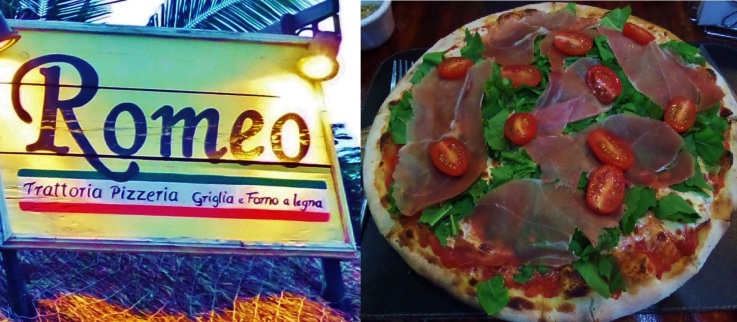 Trattoria Pizzeria Romeo is a small Italian restaurant that has been a staple in Playa Del Carmen for a while now. This place gets good reviews from people and the consistent quality keeps people coming back.
This small restaurant on the south end of town is a nice place for a quiet meal (although some nights it is pretty popular). The street it is on is just one block off 5th Avenue and has some small hotels, restaurants and small shops on it. Needless to say it is a cute block of 4th St. so you might enjoy walking over here. Parking is on the street but in that area you might have to circle a couple of times to park.
The restaurant is clean with a warm feel to make you feel comfortable. The staff is very helpful and you should be able to get some help in English if your Spanish is not up to par.
The menu is extensive with a selection of salads, pastas, and pizzas. We never get to try enough food at one place but some of the pasta dishes coming out of the kitchen looked very delicious. And don't forget dessert like the one in the photo. Warm chocolate lava cake with ice cream! Don't worry you can walk it off on 5th Avenue after dinner.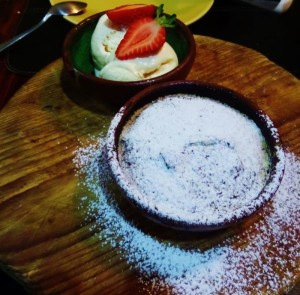 Best Pizza in Playa?
People are always asking us what is the best pizza in Playa Del Carmen. We tell people that since there are so many good places in Playa it is going to come down to your style of pizza you like.  Romeo serves up thin crust pizza in about 15 different combinations. The size is enough for one hungry man to eat and two to share if you get something else.  Since it is thin crust it is easier to eat more of it and not fill up on bread.  Prices for their pizzas range from 90-160 pesos.
If you are a thin crust lover there you should check it out. Many people like it as one of their favorites. Below are two photos of pizzas from Romeo. One is the Hawaiian and the other the Romeo Pizza.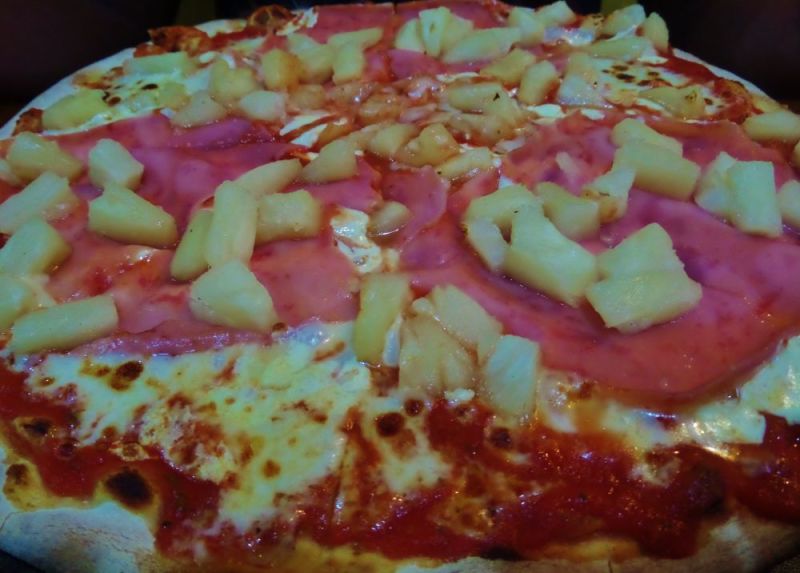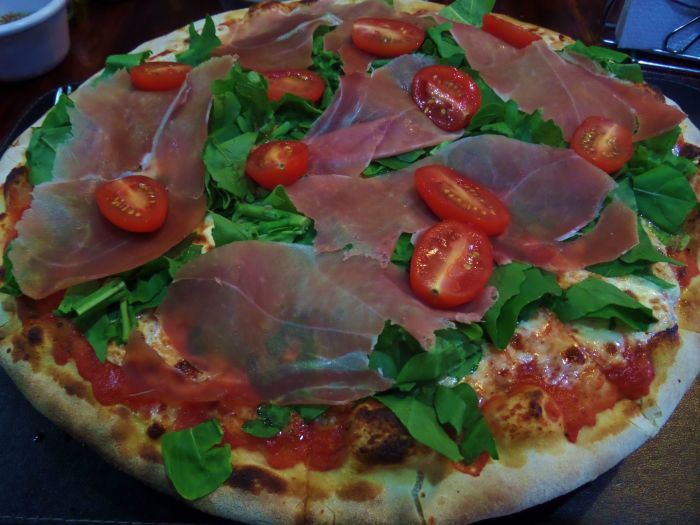 Telephone
984-141-6507
Location
Romeo is on 4th Street between 10th Avenue and 15th Avenue on the south end of downtown Playa Del Carmen. Just look for the palapa roof in the middle of the block.
Hours
Closed Wednesdays. Open from 4:00pm-11:00pm all other days.