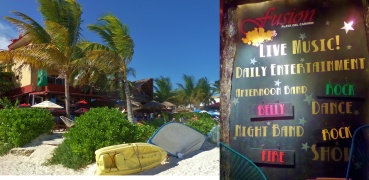 Update: March 2016 Fusion has been totally demolished and is gone. There is nothing except a few beach chairs now.
Fusion was a hotel, beach club, bar and  restaurant all in one right on the beach of Playa Del Carmen. It was one of the few places you could come for dinner and be so close to the ocean while digging your feet into the soft sand. After some management disputes the building has been torn down and the only thing left is the very small beach club. We will have to see what gets built here in the near future.
Below is what Fusion used to be.
Live Entertainment at Fusion
There is a line up each night at Fusion. You may get live bands, belly dancing or a fire show. Bring some small money for tips for the performers. The fire show is always interesting because it is not something you see everyday. Performers practice on the beach during the day tossing the batons around so when night comes they do not get burned. Check out the fun photo below of the fire show.
Tip: If you want to have a dinner conversation and not be competing with the music, ask to sit on the far side away from the music or next to the ocean.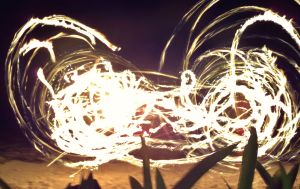 Dinning and Drinks
We recommend Fusion more for the location and entertainment rather then for the food found on the menu. With that being said they do offer a very large drink menu including non alcoholic drinks, shots, their famous margaritas, beers and after dinner drinks.
For food we recommend more the bar menu item they serve. The Chicken nachos or fajitas are always a good call. Drinks and snacks are better to order than coming to enjoy a full meal and expecting the best cuisine in Playa Del Carmen.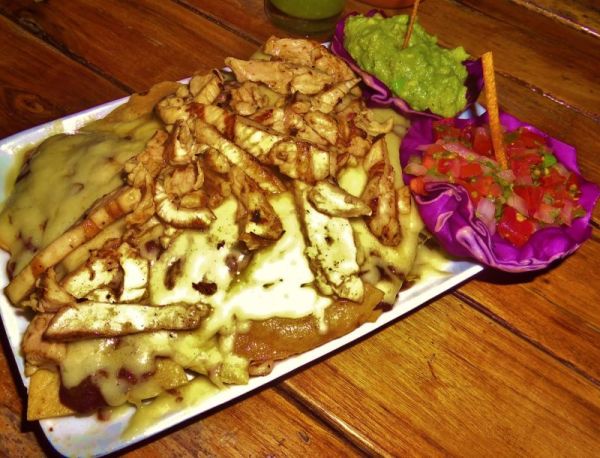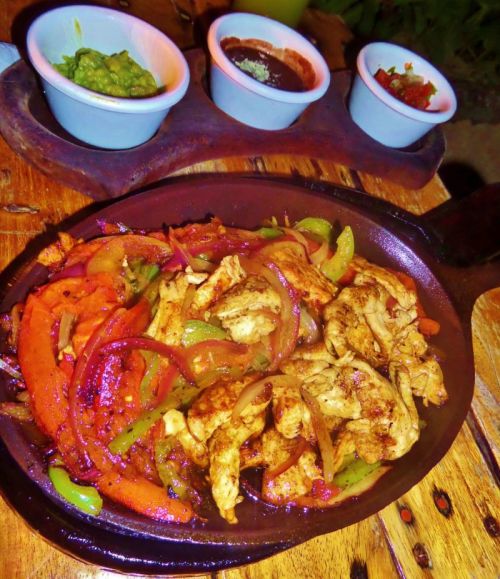 Prices
Prices are about what you would expect on a prime beachfront location. Cocktails are about 90 pesos each, beers 40 pesos, and natural juices 35 pesos. Food items are about 90-185 pesos per person. This is for large dinner sized salads, pastas, burger or Mexican grill items.
Location
Fusion is right in the center of Playa Del Carmen just at the end of 6th Street. Just below 5th Avenue at the beach. Usually cars are not allowed down six street from 10th Avenue to the beach, so parking will be in a parking lot or a few blocks way if you drive. There are two parking lots close by, one on 10th Avenue between 6th and 8th St. and one on 15th Avenue between 6th and 8th St.

Hours
Fusion is open from the morning until the late night hours. We mainly recommend this place for late evening visits when you can sit under the stars, have some food and drinks and have some live entertainment.
Monday-Wednesday 8:00am-1:00am
Thursday-closed
Friday-Saturday  8:00am-2:00am
Sunday 8:00am-1:00am