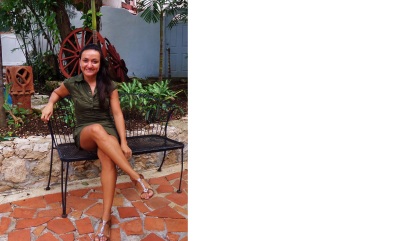 Today we are bringing you an interview with a hotel director of operations to  further give you insight into life in Playa Del Carmen and what it is like to live and work here.
How long have you been in Playa Del Carmen?
I have been here for 5  1/2 years. I originally just came on vacation but then decided to stay.
Where are you from?
I am from Argentina.
We notice a lot of Argentinians in Playa Del Carmen, why is this so?
It is typical in Argentina to take a year off after University. It is called a gap year in some parts of the world. This gives you an opportunity to travel and see the world. Many from Argentina stay because of the relaxed lifestyle here. The economy  in Argentina has been bad for a while now and many have looked elsewhere to make a livng and enjoy life.
What is the hardest thing about your job?
It is the transient nature of people in Playa and dedication to a job. I spend a lot of time training people.
What do you like about working at a hotel?
I love speaking with the clients. I really like all aspects of it, administration, promoting the hotel and working on the website.
What do you like doing when you are not at work?
I like going to the beach, riding my bike and running. If I go out of town I go to Tulum, Isla Mujeres or Holbox.
What are some of your favorite places in Playa Del Carmen?
I like the beach on the north end of town past Canibal Royal because it is so peaceful and not crowded. I like the restaurant Rufino on 5th Ave and 28th St. They have good food and good prices.
What is your best tip for tourist coming to Playa Del Carmen?
Speak with locals for information. By locals I mean people that live here, work in the hotel or work in stores. They will be able to give you the best advice. Don't talk to travel agents in your home country or here because they will give you information to make a commission off of you. By asking a local you can often find out how to do things for less money.
Thank you Florencia for you time and giving insight into Playa life.