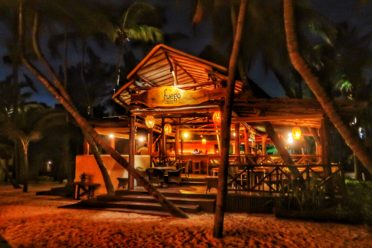 Fuego Restaurant & Cantina
Are you looking for a romantic spot on the beach for dinner? Do you miss the old Playa feel with a remote restaurant on the beach? Fuego Restaurant & Cantina offers you all of the above. This restaurant is open to the public and offers visitors a hidden tranquil place to enjoy a gourmet dinner. Here is more information for you about visiting.
Our video introduction to Fuego Restaurant
Like everything on our website, we visited this restaurant to let you know what it is like.
What is the atmosphere like?
How special is a secluded spot on the beach for dinner? Sink your feet into the sand and be served a gourmet dinner with cocktails under the stars. That is what you can do here. The restaurant also has inside seating in it's open air restaurant.
One nice thing that they have done in the design is have tiers so everyone can look out at the ocean.
Since Fuego Restaurant is located on the property of Mahekal Resort, you are not within eyesight of other building on the beach. It does feel like you are in your own magical world having dinner.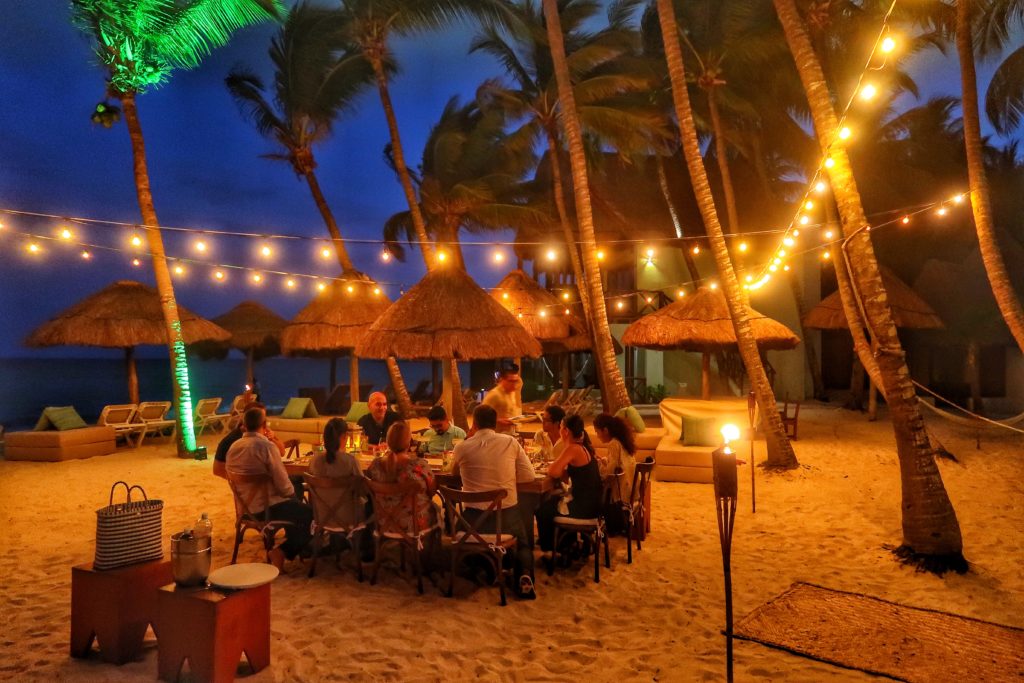 The menu at Fuego Restaurant
The menu is a fusion of international, Argentine and Mexican cuisine. Both seafood and meats are featured on the menu.
Here are some sample menu prices:
Salads 230-270 pesos.
Appetizers 120-270 pesos.
Pizzas 230-290 pesos.
Pasta dishes 270-340 pesos.
Fish & Seafood dishes 420-880 pesos.
Poultry dishes 330-370 pesos.
Black Angus meats 640-870 pesos.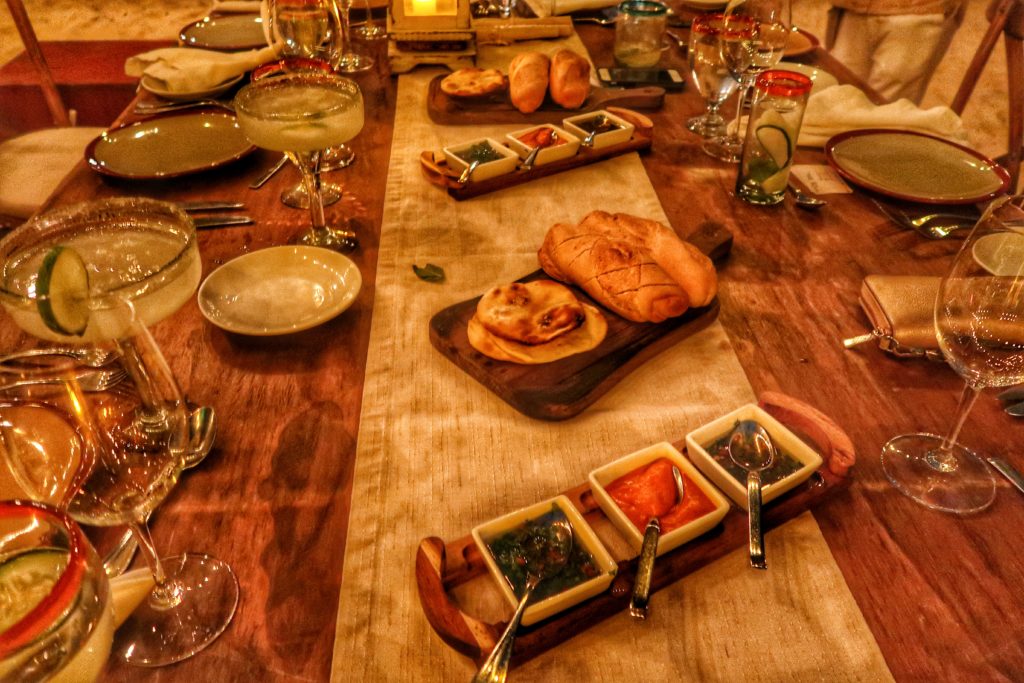 Our recommendations
Certainly this is a great restaurant for that special night out. That is why we have put this in our guide for restaurants for special dinners. With a tropical atmosphere, palm trees swaying in the breeze and ocean waves, this restaurant is very romantic. It is also more exclusive since it is tucked away on the Mahekal Hotel property.
If you are an aficionado of the flame, since everything is cooked over the fire, you will appreciate the taste. If you are an aficionado of the beach, well dinning here will be perfect for you since it is one of the only place in Playa where you can be on the beach eating. That is why we have added it to our beachfront restaurant guide for Playa Del Carmen.
Hours
Breakfast 7:30am-10:30am daily.
Lunch 11:30am-4:30pm daily.
Dinner 7:30pm-10:00pm daily.
How to get to Fuego Restaurant
Fuego Restaurant is at the Mahekal Beach Resort. The entrance is on the south side of 38th Street between the beach and 5th Avenue. Walk in through the lobby and they will show you the path to the restaurant. There is street parking on 38th Street.
Thank you for reading our article about Fuego Restaurant. Have you been here before? What did think? Let us know in the comments below. We would love to hear from you.
Do you like reading about restaurants like this? See our complete guide to restaurants in Playa Del Carmen here.