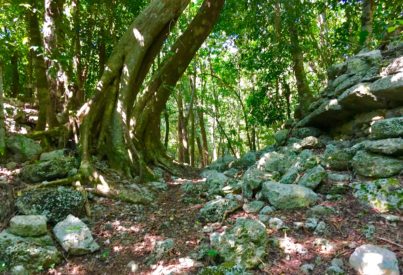 El Naranjal Mayan Ruins
El Naranjal Mayan ruins? You say you have never heard of them? They are closer to Playa Del Carmen than Coba Maya ruins, closer than Ek Balam and closer than Chichen Itza. So why has no one ever heard of El Naranjal?
Well, this simple answer, these ruins get over shadowed by the larger ruins in the area. Tours do not visit this area because for the most part tourist like visiting "name brand ruins" and taking that predictable photo with a semi famous pyramid. Many websites and tourist information outlets only talk about places where they can sell you something, for example a tour. So we are here to lift the secrecy of these ruins that are not even on many maps so you can visit them. These ruins are perfect for the people that like off the beaten path exploration and seeing local communities.
Our video introduction to El Naranjal
See what these unknown Mayan ruins and the small community that lives by them is like. If you like our video like this, let us know by giving us a thumbs up on YouTube and we will make more videos like this.
Learning about nature and traditions
Besides just visiting the ruins, you can learn a lot from the local wisdom of nature. As you might have see in the video, the amazing plant that closes when you touch it or the giant insects (by the way, each insect was about as big as your hand).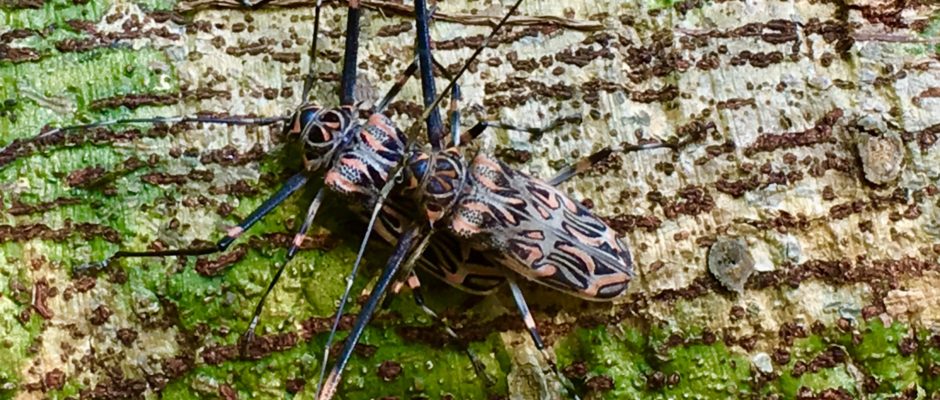 Learn where gum comes from
Narciso, who showed us around also showed us a chicle tree. This is the tree where natural chewing gum comes from. He showed us the resin from both the tree and the fruit. He took some of this and swirled this in his hand. We could see this becoming sticky and it eventually formed a ball. This was just one interesting things we learned about the area. Chicle trees are found here in the Yucatan Peninsula and were a major source of chewing gum until artificial gum took over.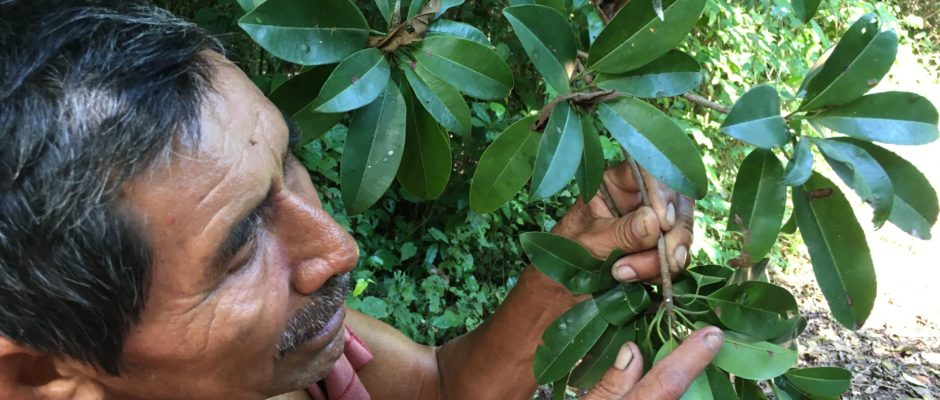 See the bees of the Yucatan
Beekeeping is a proud tradition of the Mayan people. The stingless bees of the area are called Melipona. These bees produce a very rich honey that has been used for medical purposes. Here in El Naranjal you can see the area where they keep the bees. They even have a building where they have their "lab" and make honey products. This is a nice place to get some local honey and different honey products.
How to visit El Naranjal Mayan Ruins
Since these are so seldom visited and there is no public transport here, you will need to drive yourself here (see driving directions below). Once you arrive in the small town of El Naranjal you are most likely to be greeted by someone in the community. You can walk to see the ruins, but you might get a little turned around since there is not good signage.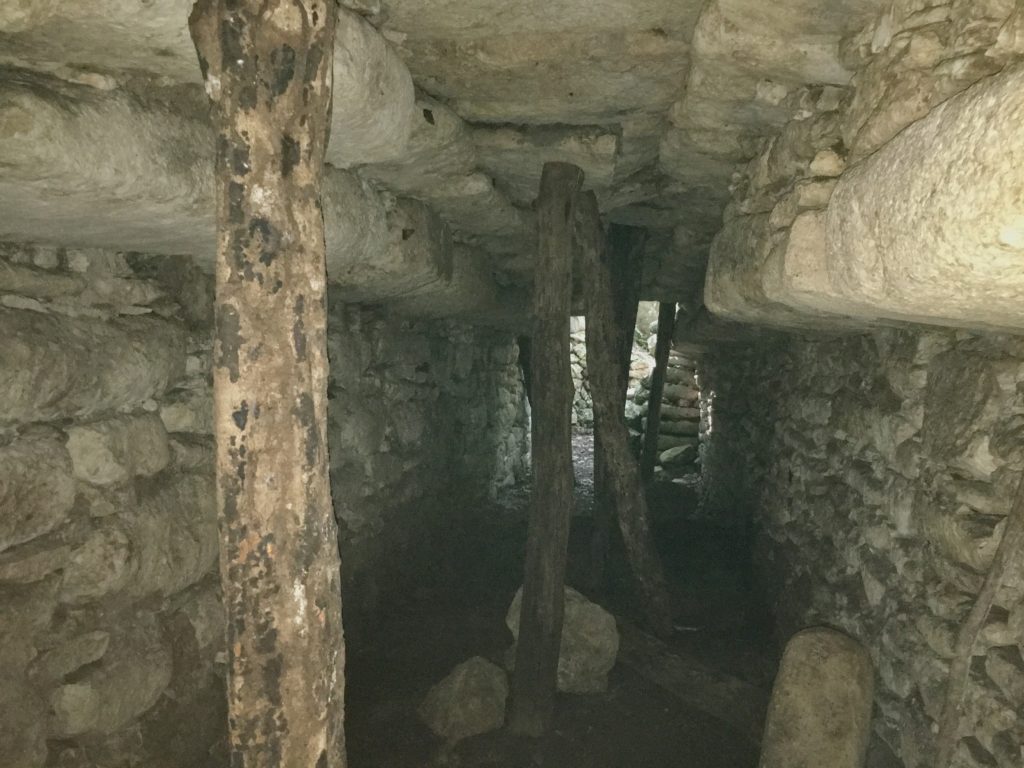 Narciso -the unofficial official tour guide of El Naranjal
Narciso is one of the older gentlemen in the community. He said he was the first one to come to the area and stated the town. He know much of the area and often shows people the ruins. Even though he is older, he has great stamina hiking around the ruins.
It is good to let Narciso or someone take you and show you around. Do not expect anyone to speak English, so be prepared with simple phases in Spanish if you do not speak any. Showing people around is a way the local community supports itself. If you do speak Spanish, there are some fascinating stories to be heard both from the ruins and the natural area.
It is expected that you tip your guide. Depending on the time you spend and group size it would be nice if you tipped 200-500 pesos. Also if you go see the bees, they ask for a tip or you just might end of buying some honey products (which is a type of payment for your visit), which is a nice thing for this community.
The (tiny) museum of El Naranjal
If you want to see inside the museum, you can ask someone in the community. It is a one room building with about three display cases. It is normally locked and only opened when someone ask.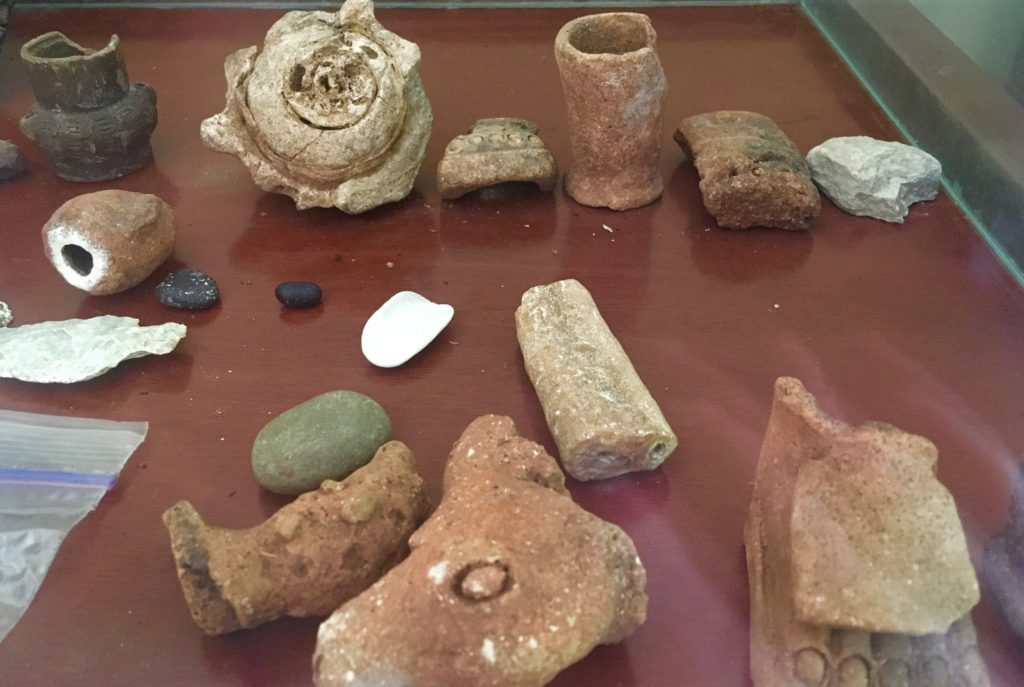 Visiting the cenote
There is a cenote that is off the main square. It requires walking to it and since it is in a cave you will need to have the generator turned on. When we were here the generator was not working so the cenote was too dark to visit. Perhaps you might have better luck when visiting. You will have to ask in the center for someone to open the cenote and have the lights on. Ask how much they charge. If you find out or you get in, let us know how it was in the comments below.
How to get to El Naranjal Mayan ruins
From Playa Del Carmen you will take the new highway to the end. (Note: Google maps will give you another way to get here but we prefer this way using the old 180)From here take the local 180 (non Cuota, no toll) toward Merida. Once you are on the old 180 road, drive until the small town of Ignacio Zaragoza. On your left you will see a very small sign for El Naranjal and an amateur sign for ruins. Turn here and go until you see another sigh pointing left for El Naranjal. It is about another 3 km. Once you arrive in the tiny village you will go to the far corner of the main square. There is a sign that says "Zona Arqueologica".
If you are interested in visiting other Mayan ruins while visiting the Riviera Maya or this part of Mexico, see our guide here. You might also like to read about Yaxunah Mayan ruins. These ruins are only 13 miles from Chichen Itza and have over 650 structures that have been found here. It is another set of ruins that are overshadowed by the more famous ruins.
Have you been to El Naranjal before? What did you do here? Let us know in the comments below. We would love to hear from you.