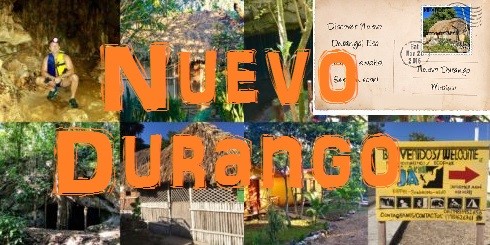 Nuevo Durango -An Up and Coming Eco Tourism Location
Most people have never heard of Nuevo Durango Quintana Roo. This small town is just over one hour from Playa Del Carmen and has some very interesting eco tourism projects. There is a lot to see here for those seeing to see beautiful nature, support local tourism and see a different side of Mexico that is not for the mass tourism market.
We had wanted to visit this small town and only found very old information online. Supporting small communities like this and putting up-to-date information on our website is what we love to do. We do this so people can find out about interesting places and explore it more easily. We hope to keep adding to this guide as well as all guides on our site. There is so much to explore in this part of the world!
Our video guide of what to see in Nuevo Durango
What is there to do in Nuevo Durango
Ta'akbil Ja Eco Adventure
This is the best kept secret of Nuevo Durango. This is a community run eco tourism project. They offer a full day of activities. You can rappel into a large cenote, swim, and go on a cave tour. To read more and see our video of Ta'akbil Ja see our article here.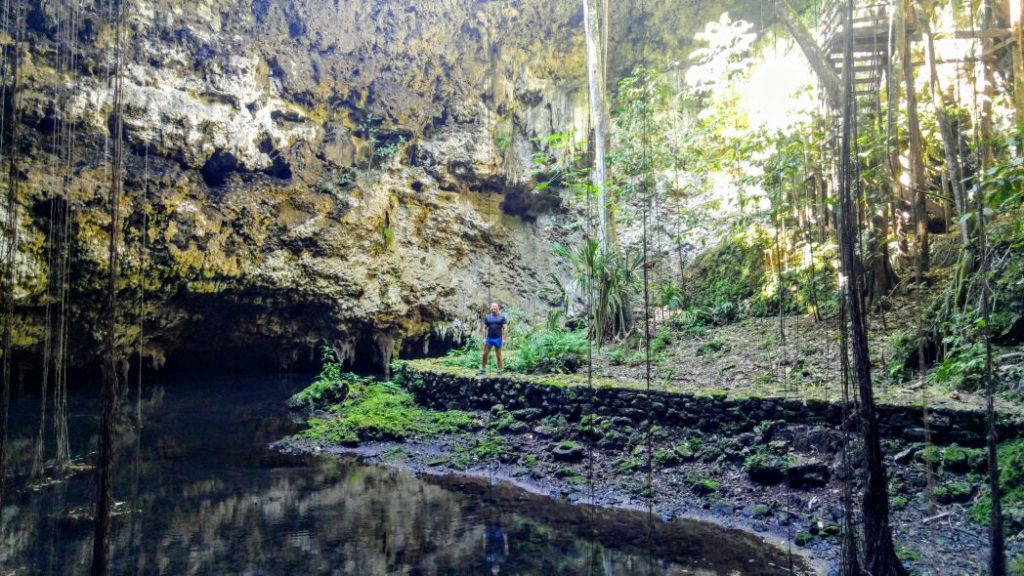 Rappel into caves in Nuevo Durango
In the town of Nuevo Durango you can rappel down a wide well into a cenote or into caves just outside of the center. This activity is 250 pesos. To do this you can ask in the convenience store or the Eco Cabins office for Enrique who speaks English.
Visit the deer farm
Manuel runs this farm with his family. It is just at the entrance of town on the left (we provided a picture of the house). Just ask to see the deer and  sometimes the son will show you around to the back. This is a donation of 35 pesos. This goes toward the raising of the deer and feeding them. The work done here is well recognized and is done to help animals. Feel free to donate more. It will be going toward a good cause.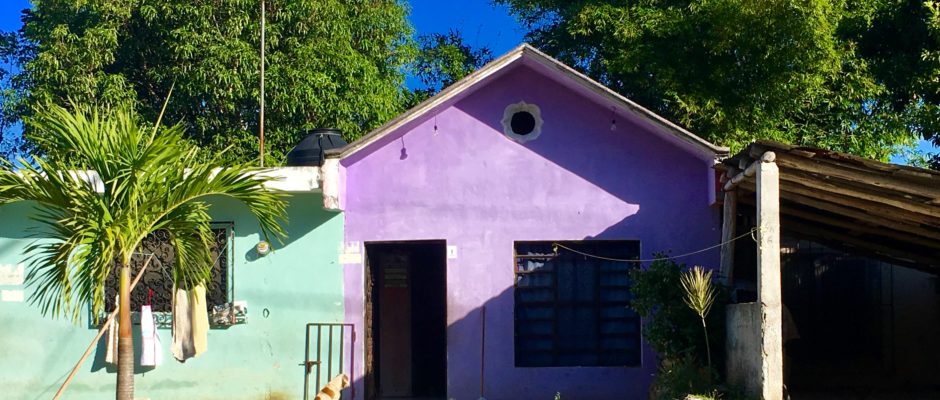 Insect Museum
There is a one room museum of lots of insects. The diversity is very interesting to see and it is a very large collection. This museum is only opened when people ask about it. You can ask in the store or at the office of the Eco Cabins. Entrance is supposed to be 30 pesos, sometimes they ask for more.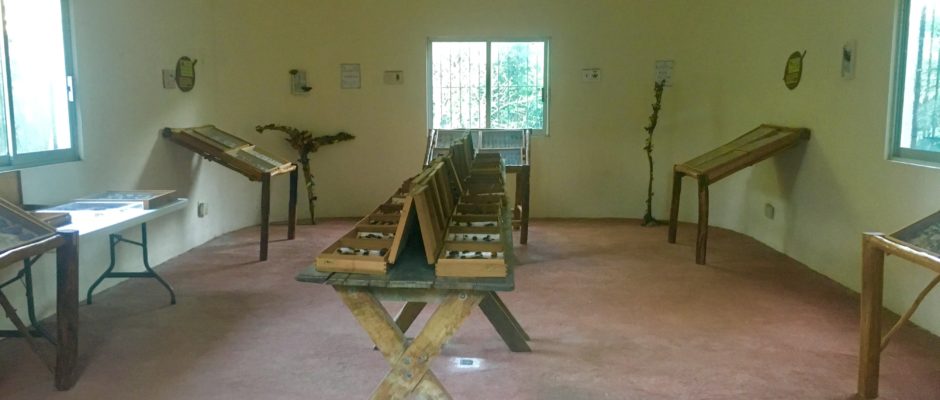 See the swallow fly into the cave
In Nuevo Durango there is a well that leads to a cavern that is home to some 30,000 swallows. These come home to nest at sunset and fly out at day break. It is pretty amazing to see the birds circle and then dive bomb down the small entrance. Tip: don't get too close because they will not fly in. Stay about 25 feet back. On colder mornings they will leave after the sun is up. (See map for spot in town to see this).
Other things to check out near Nuevo Durango Quintana Roo
Punta Laguna. This is about 15 minutes down the 109 road toward Coba. This is another community eco area. Here you can go see monkeys, walk trails, canoe, rappel into a cenote and take a zip line. You can go here and do things a la cart or a package for 500 pesos.
El Naranjal Mayan ruins. This is a seldom visited Mayan ruin. This is about 45 minutes away by car. Here you can explore smaller pyramids and get a local guide to show you some of the plants and nature. To read more about these ruins including how to find them, see our article here on El Naranjal.
Coba Mayan ruins. This famous ruins are just about 35 minutes away. If you stay in the area you can visit Coba Mayan ruins before the tour groups get there.
Where to stay in Nuevo Durango
Since there are some interesting activities to do in the area you might just want to plan an overnight here. This also makes for a nice weekend getaway for residents of Playa Del Carmen and the Riviera Maya. Here are some options for staying.
Gilmar Hotel.  This new option has very nice cabins that have bathrooms and air-conditioning. This is just like a modern hotel in the jungle. These cabins make for a nice spot to use as a base to explore the area. There is a restaurant on the premise. Calling ahead is best so they can be prepared for you. Tip: For best rates, book directly with the hotel. English and Spanish spoken. Price for a cabin is 1250 which includes breakfast. http://www.gilmarresorts.com/

The cabins at Gilmar Hotel.

Eco Cabins in Nuevo Durango. These charming cabins are rustic and look like a small village of Mayan houses. The eco cabins have basic bed and bathrooms in the cabin. There are no fans or hot water. The cabins are just at the corner of the main square in the small town. There is an office there. If no one is there, someone will come help you. Cost is 350 pesos a night.
Restaurants in Nuevo Durango Quintana Roo
There is not much to choose from here, so be prepared to wait for your meal to be prepared and take snacks with you on a road trip here. In Nuevo Durango there is a restaurant that is across from the Eco Cabins office. This is only open upon demand and the Eco Cabins has a restaurant that can open where there are groups.
Gilmar Hotel has a restaurant and this is perhaps the best option in the area. They usually have a menu of the day, so this means limited options.
Nearby to Nuevo Durango you can find some basic restaurants in Nuevo Xcan to the north and in Coba to the south.
Where is Nuevo Durango and how to get there
Nuevo Durango is on the 109 road that goes from Coba to Nuevo Xcan. From Playa Del Carmen it is almost equal distance to come from the Coba end compared with coming from the new highway to Nuevo Xcan. It should be noted that the new highway route is a toll road but will save you about 20 minutes.
For more places to visit from Playa Del Carmen and tours, see our article here with interactive map.
Have you been to Nuevo Durango before? What did you do? Do you have more tips for us? Let us know in the comments below. We would love to hear from you.