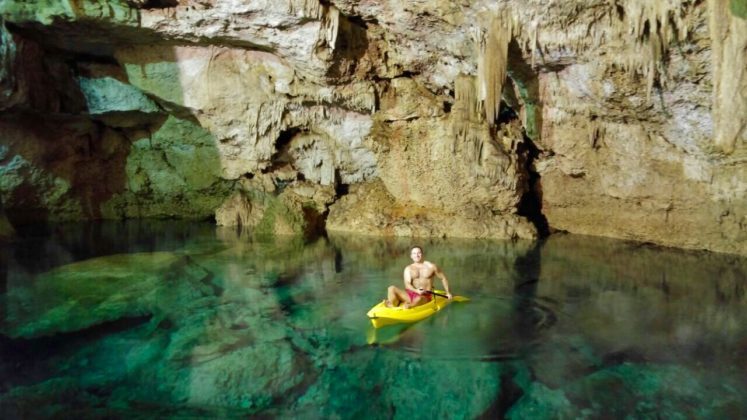 Cenote Muul Ich
Most people have not been to Cenote Muul Ich let alone heard of it. This cenote is tucked away in a small village near Coba. That is the good news because this is a hidden paradise.
When you arrive at this cenote you can change and rinse off, then descend down the wooden spiral stairs. You will be entering a closed cenote that is deep down in the ground. Because this cenote is not open, it protects it from debris and maintains the crystal clear waters.
Tips for visiting Cenote Muul Ich
Bring goggles because the water is so clear and deep, it is great for viewing.
Do not wear lotions or chemicals to protect the water.
Bring a towel and swimsuit.
Sunday is the day that most Mexicans  have off and they like to visit the beach or cenotes. Avoid this day to have this cenote more to yourself.
There is not food or snacks sold here. So bring your own.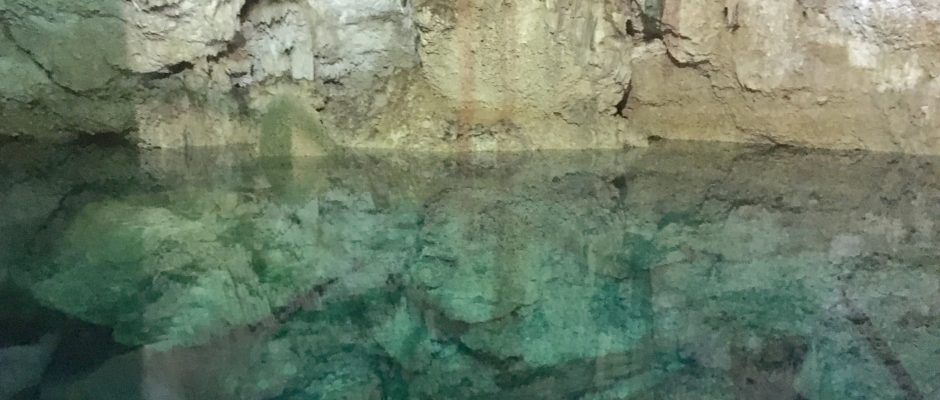 What services are here and entrance price
Here three are hammocks for resting, bathrooms and changing areas with showers. It is very important to rinse off before going down to the cenote. This is to take off lotions and chemicals on your body. It is important to keep the water clear and clean for everyone to enjoy.
In the cenote there is one kayak and a inner tube.
The entrance price is not marked anywhere but it is 60 pesos.
Hours of Cenote Muul Ich
Open daily from 10:00am-5:00pm. This however does not mean this will the definitive schedule. This cenote is in a small town and these hours of operation can depend on when someone get there.
If the wooden gate is closed by the road, it means it has not opened yet.
Where is Cenote Muul Ich?
Muul Ich cenote is not hard to find but it is out of the way. This makes it a nice hidden surprise when you find it. You will need to go to Coba, pass by the archeological site and around the lagoon. You will follow signs to the cenotes. (These however are not the ones you are going to.) When you go out of Coba town you will be on a road for about 2 minutes and you will see the turn for San Juan. Turn left here and follow this road. You will go almost to town where you will see the sign for the cenote on your right. Shortly after the sign, turn right onto a dirt road. Follow this road for about 3 minutes and you will come to the parking area. There is a small sign on your right where the trail to the cenote it.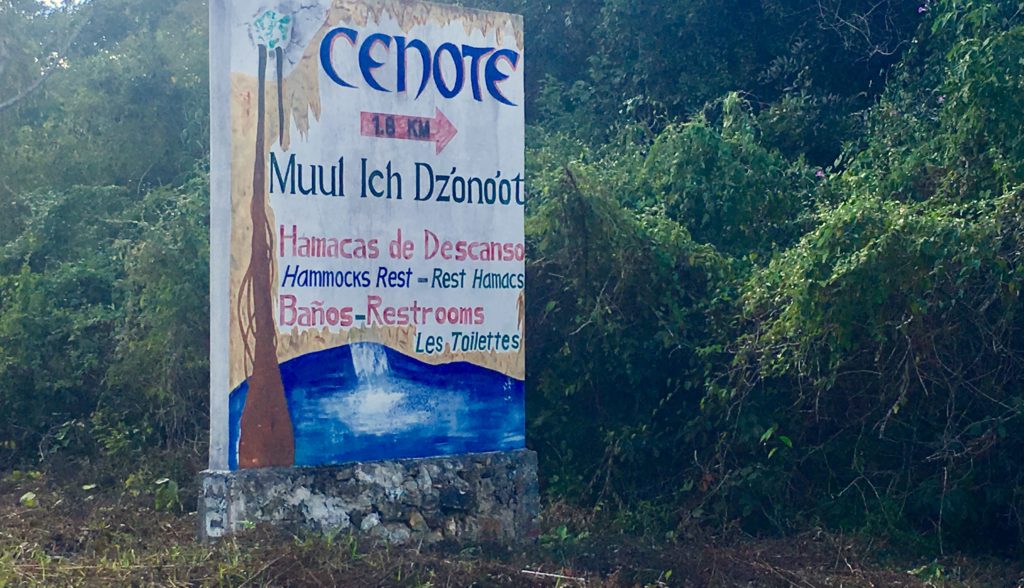 Have you been to Cenote Muul Ich? What did you think? Let us know in the comments below.