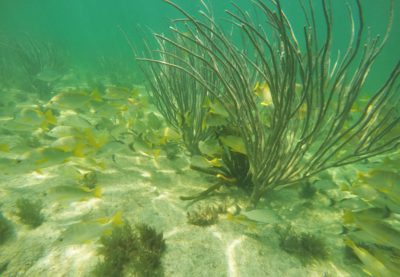 Holbox Island has been gaining in popularity with tourism and you just might be going there soon. Here is one tour we recommend you checking out when on Isla Holbox.
There are just a few tours on Holbox that are available and it will just depend on what activities you like and what your interest are. The main tours on Holbox are:
Whale shark tours.
Cabo Catoche snorkel tour.
Fishing tour.
There is also a great tour just on the mainland where you visit a cork forest called El Corchal.
Cabo Catoche Snorkeling Tour on Holbox
This tour involves taking a boat for about 40 minutes up the coast to a remote area to fish and then just a little closer to shore to snorkel at Cabo Catoche. Then you will see some of the mangrove area of Isla Holbox and have a lunch of fresh ceviche.
Here is a detailed tour review and we added a video at the bottom since a few photos do not do it justice.
Fishing for your lunch
Once you go about 15 miles up the coast of Holbox you will get to an area to fish. This is optional but it is nice to try your hand at fishing. They will give you a line with bait and then you can start trying. The area is not that deep and you can sea down to almost the bottom.
It was pretty easy to catch fish, well we should say for the skilled hand of our guide. It took a little practice but when we did catch some it was a nice moment of accomplishment. Not only for a photo but also to add to the collection of fish for lunch.
Once enough fish have been caught you proceed to the area for snorkeling which is a little closer to shore.
Snorkeling at Cabo Catoche
All of the equipment you need will be on the boat. There are life jackets, snorkels, mask and fins. You will have about all the time you would like to snorkel around and see this beautiful area.
The water is about 4 meters deep or 13 feet. You will see many fish and possible sea turtles, manta rays, starfish, coral and sea plants. The nice thing about going to this area is that it is relatively undisturbed and  there are just a few boats that come out from the town on Holbox to snorkel here.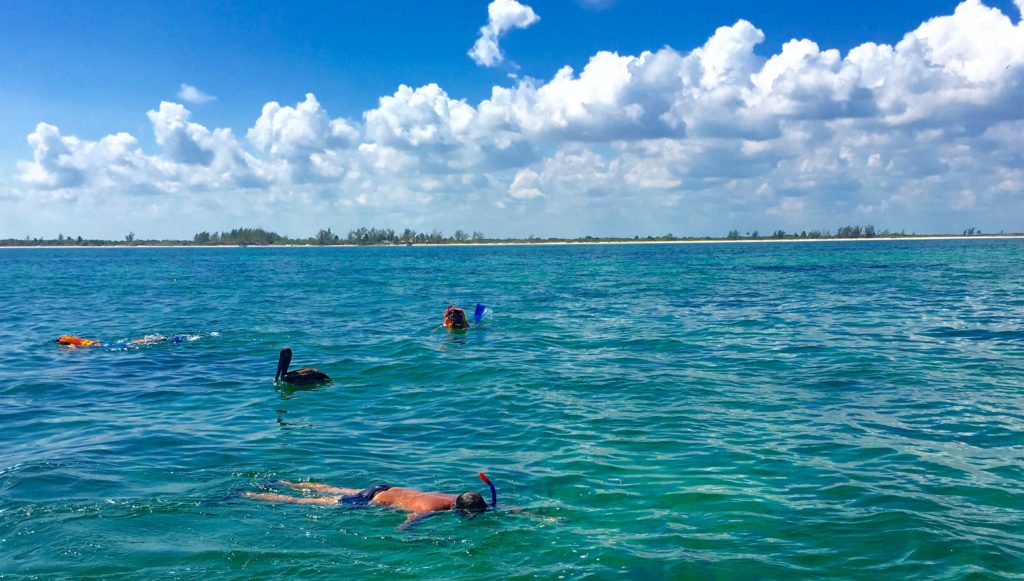 Visiting remote and beautiful Isla Holbox
After you snorkel you guide will take you into some of the mangrove areas and back channels to see impressive clear waters and blue skies. We went through some shallow areas and saw a lot of fish and other animals just living their lives. It was nice to see nature in this undisturbed state.
Being in these areas really shows you how magical the place is and the importance of conservation. Tours like this help in part to show the importance of the place and that people do want to see these areas just the way they are.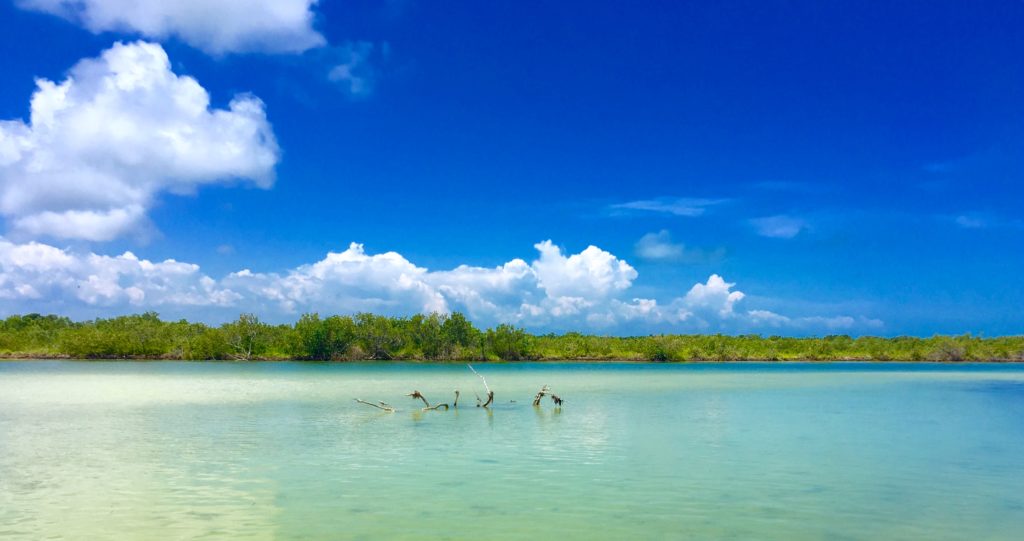 Lunch on the beach
While you are snorkeling your guide will take the fish that you caught and make fresh ceviche for you. They will take you to a nice spot and you can enjoy the fresh taste of real Mexican ceviche and take in the beautiful views. Nothing really beats being in such a beautify place and having a freshly prepared meal.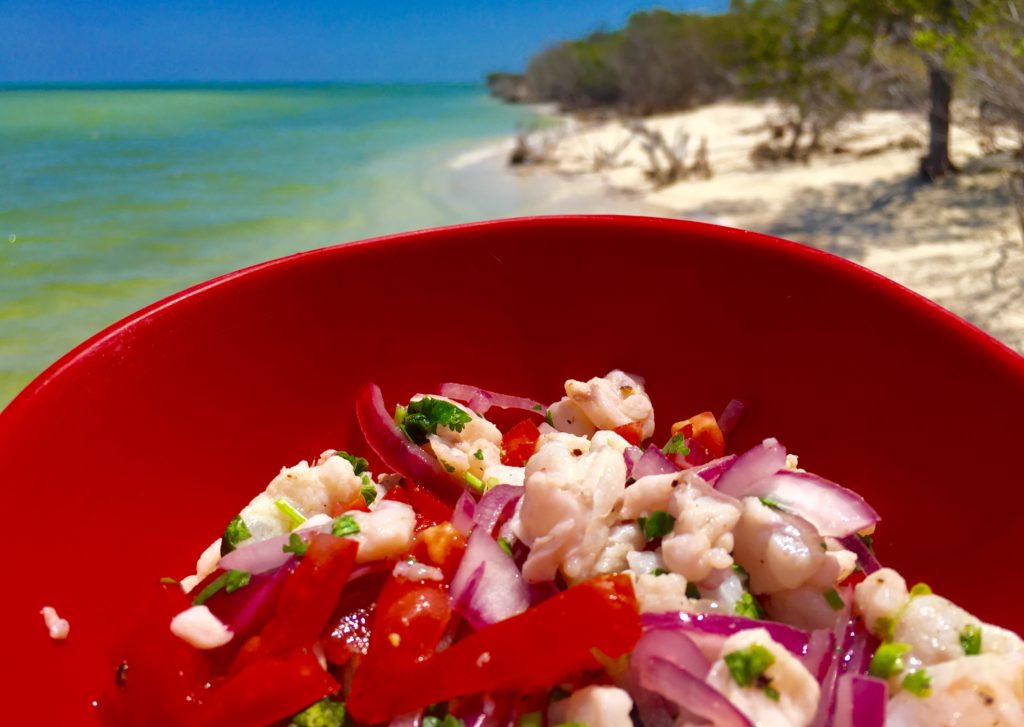 Our video of this tour on Holbox Island
Things to bring on this tour
Biodegradable sunscreen. This is important to keep the waters clean of chemicals.
Towel
Swimsuit
Camera and underwater camera if you have one.
Hat for shade.
What is provided on this tour?
Guide
Fishing line.
Snorkel with fins.
Water and sodas.
Fresh Ceviche.
Our recommendations
There are just a few tours on Holbox Island and this one allows you to see a remote part of the island and an area to snorkel that many people have never seen let alone been to. The snorkeling and seeing the remote parts of Isla Holbox were the highlights for us. It is a very photogenic area so be sure to take lots of photos!
Holbox Adventure is a good company that knows Holbox and the area well. We also recommend this tour company because they will tell you about weather conditions and whether it is possible to do the activities you want. They will not just take your money and take you on a tour, they want you to have to best experience and best chance to see nature. Holbox Adventure has several other tours to take if you are interested. You can click on link below that will take you to their website.

Have you been on this tour before? What did you think? Do you have any questions? You can comment below.