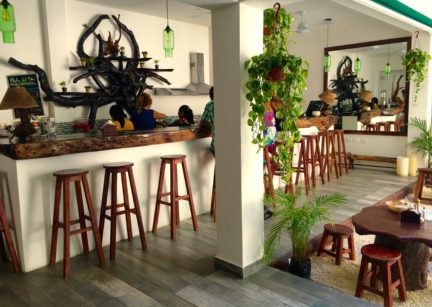 The Green Village Restaurant is a vegetarian option in Playa Del Carmen. This small restaurant is hidden away in the Green Village Hotel on 20th Street.
The restaurant sits around and open courtyard with counter seating and there are a couple of tables. Everything here is made fresh and made to order. This is a small restaurant and you will be sure to get individual attention when you go here. All three meals a day are available here.
Menu at The Green Village Restaurant
The menu is vegetarian with a little middle eastern influences. There are things like Greek salad, hummus and falafel on the menu.
For breakfast they have different combinations or complete breakfast with eggs or with fruit. Prices for breakfast range from about 69 pesos to 129 pesos.
The lunch and dinner menu is the same and offers vegetarian dishes and some with fish. There are about 10 diffent options and prices range from about 89 pesos to 225 pesos.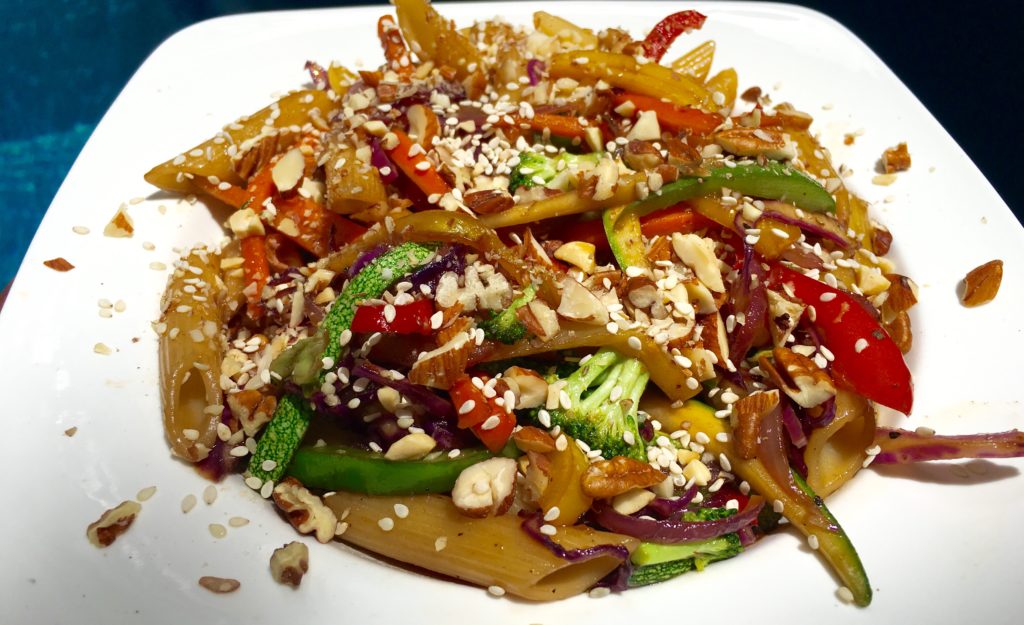 Their falafel is one of the best we have had in Playa Del Carmen and will be a popular dish here.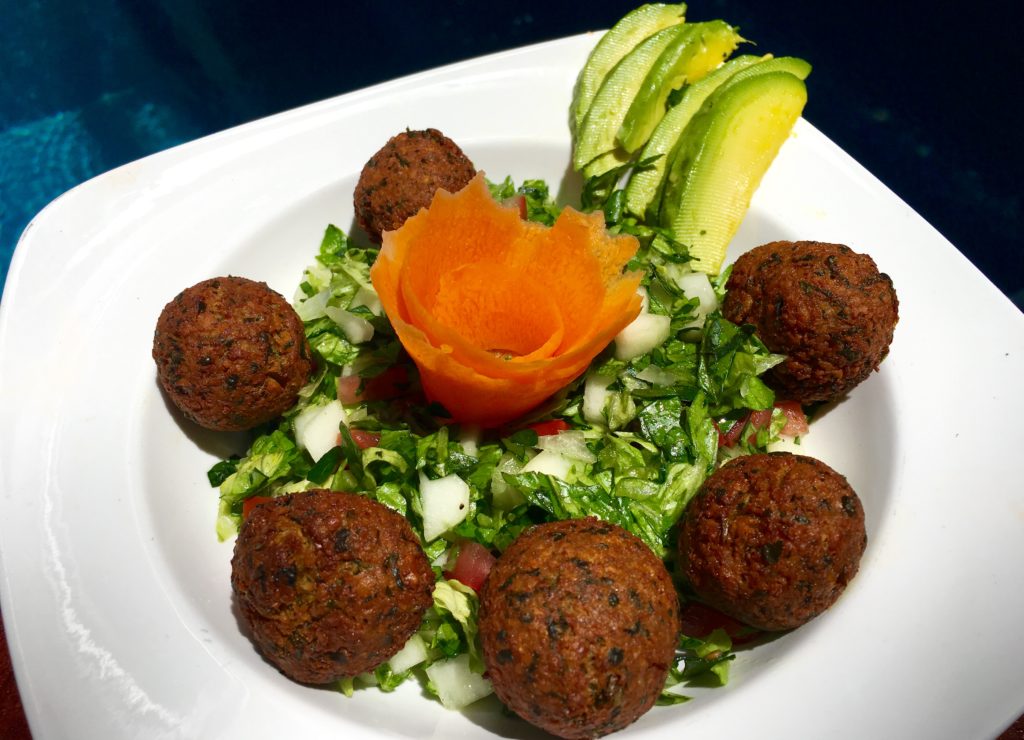 For other vegetarian restaurants like this one in Playa Del Carmen see our guide here.
Hours
Open daily from 8:00am-11:00pm.
Where is the Green Village Restaurant?
This restaurant is in The Green Village Hotel on 20th Street between 10th Avenue and 15th Avenue. It is a little hard to see so we added the photo of the door below the map.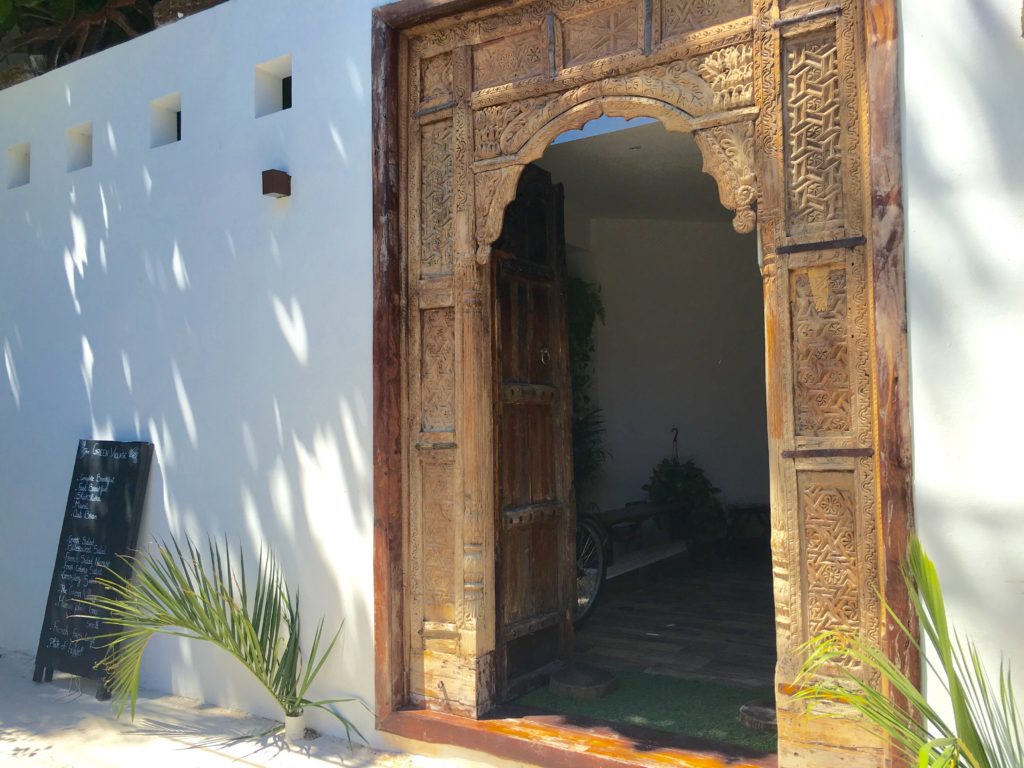 Have you been to The Green Village Restaurant? We would love to hear your comments in the section below.