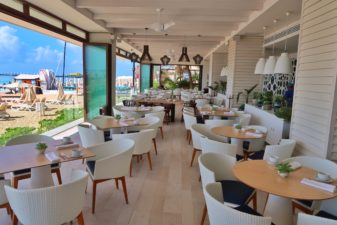 Breakfast at Mamitas Beach Club
We have great news! Mamitas Beach Club Restaurant is now serving breakfast. That in itself it not big news but the fact it is one of our new favorite places in Playa Del Carmen for breakfast is! We were thoroughly impressed with the food and value. We encourage you to taste this new option on the beach.
Make the most of your time in Playa Del Carmen and the beach and enjoy breakfast here. This is one of the few beachfront restaurants in Playa. Why not wake up at the beach and have a gourmet breakfast. Here is what you can expect.
Our video of what breakfast at Mamitas Beach Club is like
We took this video for you to give you a brief sample of what it is like to enjoy the morning at Mamitas.
What is on the menu?
You are not going to find the typical breakfast menu here! This menu is very well planned out with gourmet options and new taste. When most restaurants say "chef so and so designed the menu", they are just trying to sound fancy. The food is usually just that, food. But here they really had a chef work on this menu and come up with some great menu options.
Chef Francisco Del Piero has been able to combine fresh made food, comfort food and healthy options all on one delicious menu.
We really liked the huevos cremosos plate (creamy eggs) that comes with melted whipped Dutch cheese with blueberries on top. Also their version of avocado toast is very good (as pictured below).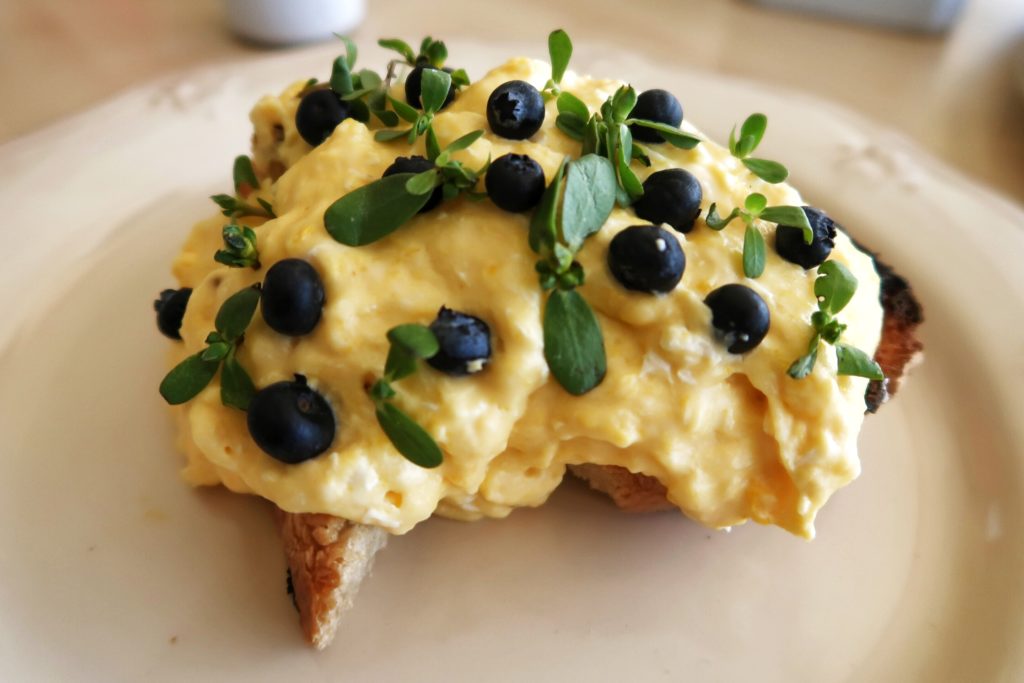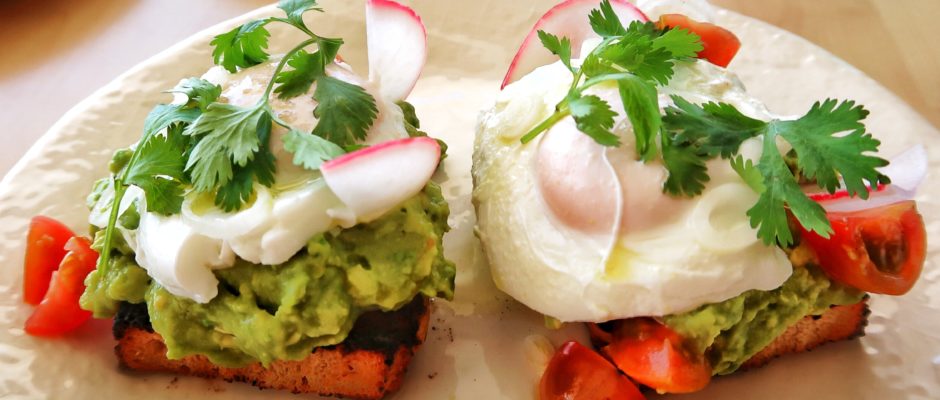 Menu prices at Mamitas Restaurant
Here are some sample prices for you.
Breakfast dishes 99-260 pesos (most dishes are around 130 pesos)
Juices and smoothies 65-100 pesos
Sides (things like fresh croissant and fruit plates) 40-100 pesos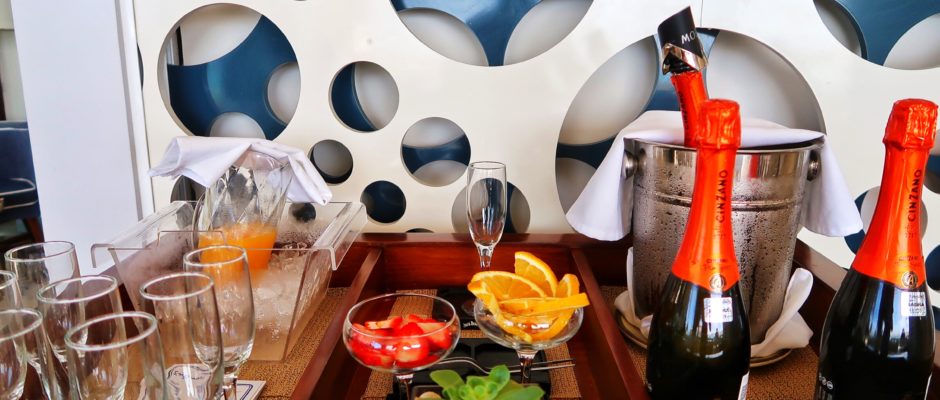 Cocktails are also available for those extra special mornings.
Newly renovated and updated restaurant
The restaurant is very elegant and trendy feeling with large open windows to the ocean. A blue and white nautical theme complements the ocean views. This is a perfect setting for a breakfast in Playa Del Carmen.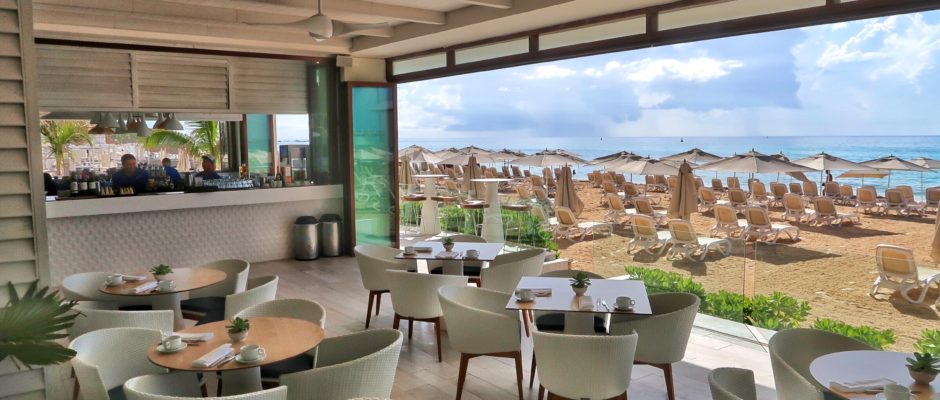 Breakfast hours
Open daily from 7:30am-11:00am.
Although reservations are not needed, here is a phone number if you have further questions. 984-803-2867
Directions to Mamitas Beach Club Restaurant
You can walk down 28th Street to the beach and you will find it on your left. There is valet parking in their lot if you care to drive. Since it is the morning you will find the lot with space.
For more breakfast restaurants in Playa Del Carmen like this, see our guide here.
Have you been to Mamitas Beach Club for Breakfast? What did you think? Let us know below in the comments. We would love to hear from you.