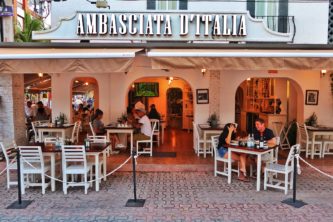 Ambasciata D'Italia Restaurant
Many of you will wander the pedestrian street of 5th Avenue in Playa Del Carmen and look at restaurants to eat at. Most people don't plan too much in advance and go to one based on how close it is and how it looks. There are a lot of tourist trap type restaurants on 5th Avenue but we are happy to tell you that the  Ambasciata D'Italia Restaurant is not one of them. Both locals and tourist enjoy this Italian restaurant right in the heart of Playa Del Carmen.
The name "Ambasciata D'Italia" translates to "The Italian Embassy". The owners chose this name because they wanted to be ambassadors of the Italian cuisine to Playa Del Carmen. They brought the traditions of handmade pasta and pizzas along with traditional ingredients to the menu. Then they added a few local touches and you have what makes the Ambasciata D'Italia Restaurant what it is. What they are doing is working because the restaurant has been open since 2008. That is a pretty long time in the fast moving restaurant business of Playa Del Carmen. Here is what you can expect when dinning here.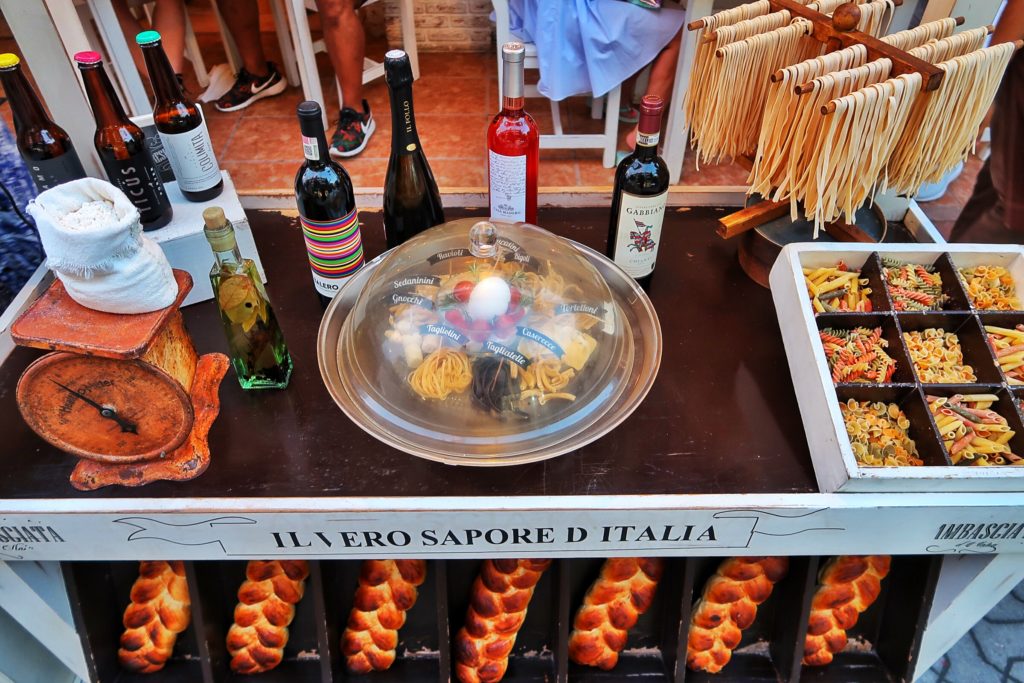 What is the menu like?
There is a large menu here for both food and drink. If you have a group or a couple of people, everyone should be able to find something they like. Appetizers, salads, pasta dishes, seafood or meat dishes, pizzas, and desserts are all served here. The pizzas are pretty popular here. Portions are medium to generous.
We have to say that this restaurant has a good wine selection. Both in quality and selection. Several pages of wines are offered by the glass or bottle. There are plenty of cocktails as well and good prices for being on 5th Avenue.
Sample menu prices at Ambasciata D'Italia
Appetizers 135-250 pesos
Salads 170-185
Pastas about 150-270 pesos
Pizzas 150-210 pesos
Seafood dishes 300-420 pesos
Desserts 100-120 pesos.
Cocktails  about 90-160 pesos
Wine by the glass and bottle (glass 95-150 pesos) Bottles about 390-590 pesos.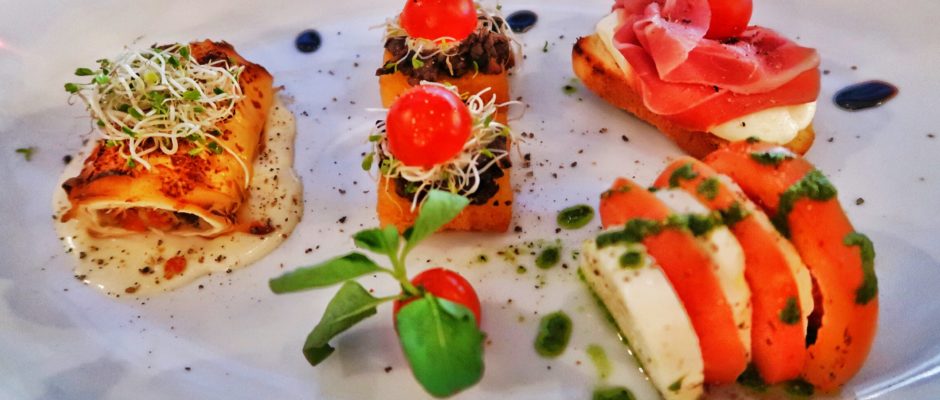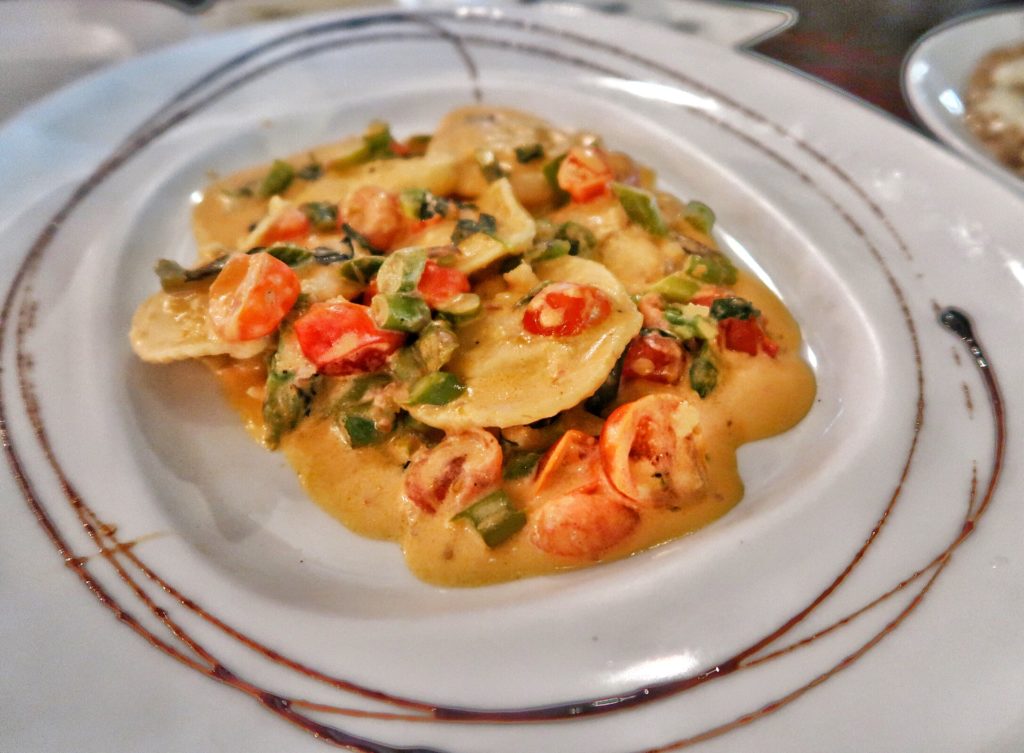 Where is the  Ambasciata D`Italia Restaurant?
This restaurant is on 5th Avenue and the corner of 24th Street. Since 5th Avenue is the pedestrian street in Playa Del Carmen, it is easy to walk here. For driving and parking, see our parking guide for Playa Del Carmen.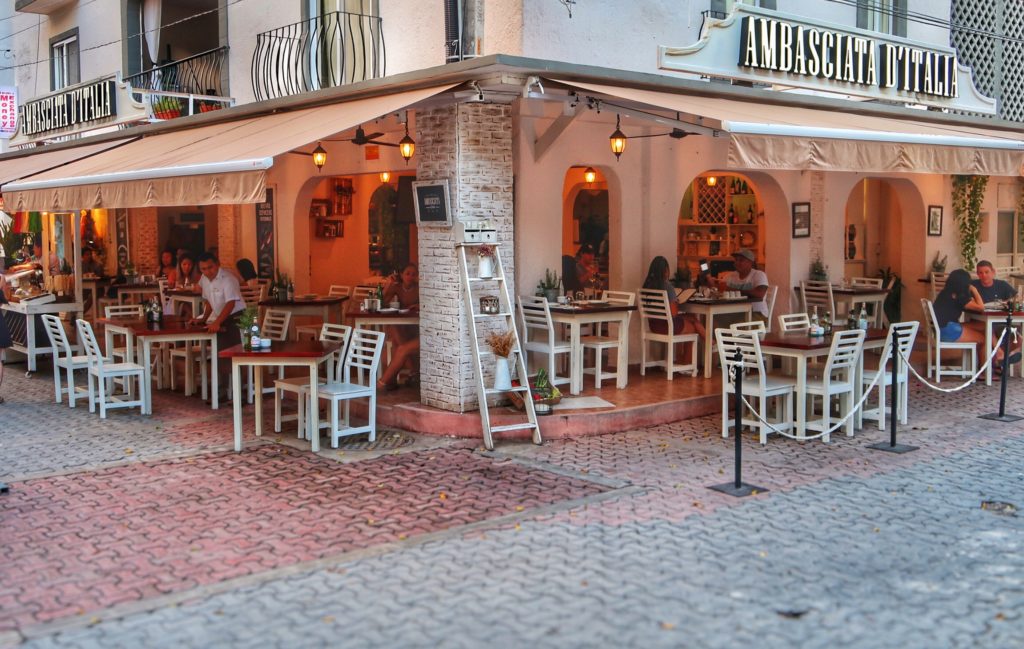 For more restaurants like this one, you can see our full guide here to restaurants in Playa Del Carmen.
Have you been to the Ambasciata D`Italia Restaurant before? What did you think? Let us know in the comments below.