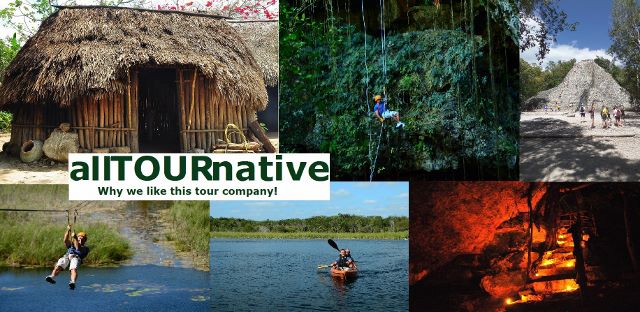 We get asked all the time about tours and tour companies that go around the Riviera Maya and beyond. We often mention allTOURnative tours to people and we wanted to write an article about why we do this and what we like about them.
We set off the other day on one of their adventures so we could take photos and give you a first hand experience report. It is hard work for us, out exploring the beautiful nature, but someone has to do it for you! We took the Coba Mayan Encounter Tour. On this tour you visit the Mayan ruins of Coba, rappel into a beautiful lush cenote, kayak in a tranquil area, walk in the jungle, take two zip lines, have a Mayan Shaman ceremony, swim in an underground cenote with crystal clear water, and eat delicious Mayan food.
Note: We do not get referrals or make money off people taking tours from allTOURnative. We only like recommending good tour companies like this so you can have a good experience on vacation.
A Little About allTOURnative Tour Company
allTOURnative was started in 1999 when they saw there was no one offering the great cultural experience the Riviera Maya offered. They wanted to preserve the culture of the Mayan people and also give economic development to small communities.  Now they have grown and offer five different tours. They help tourist from all over the world discover one of the greatest treasures here, the Mayan people and culture.
What to Expect on a Tour
Depending on where you are staying, it will take various times to get to activities. You will be picked up at you designated location by a small van and most tours are 13 or less people. Since most of the tours and activities are in the jungle, you will feel like it is a real adventure, but keep in mind it will involve some transportation. During this time your guide can talk to you about the day and you can ask questions about local culture or customs.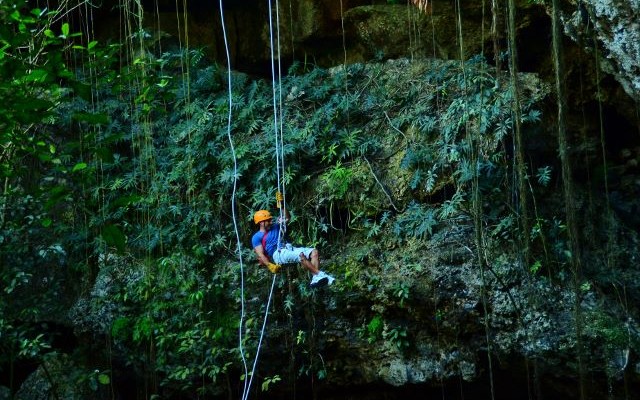 Since allTOURnative has multiple tours a day, they coordinate them so you can start one activity while another tour starts with another part of the tour. This way tours are not running into each other and you still have a quiet day in a small group.
Tours are not rushed and you have time to experience nature and sightsee. Lunch is included and you can read about this below.
Tips for the tour guides are always a nice way to thank them for their services. You will also be asked to fill out a survey about your tour so they can respond and make tours  better or just hear how you enjoyed it.
Your meals on a tour
Having an active day with many activities can work up an appetite. Instead of just feeding you they give you a good meal and a cultural experience of local cuisine. If you are staying at an all inclusive hotel you will often miss out on local dishes because they cater more to an international audience and it is hard to cook some local dishes for a large amount of people.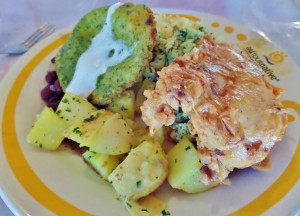 With allTOURnative you are in small groups and will visit the a village where there is a open air palapa (thatched roof) building. Here local cooks work all day making a delicious lunch for you.
You can have such things as egg with chaya (chaya is like spinach, but Mayan), tortillas, fresh beans, chicken in achiote sauce, rice, squash soup, potatoes cooked with Mayan flavor and more. To drink they have lime juice with chaya and jamaica (hibiscus flower tea). For desert they have amaranth grain with honey cut into cubes. Everyone we were with really enjoyed the food including us. Everyone left satisfied.
Some of the things you enjoy eating are even growing nearby and your guide can show you them. For example the achiote sauce comes from seeds on trees nearby.
Why We Recommend allTOURnative Tour Company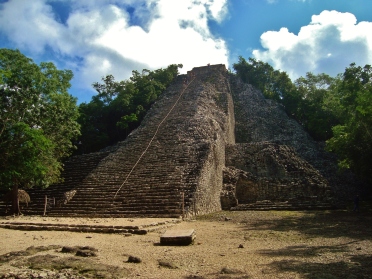 We really like the fact that they take people away from the all inclusive resorts and expose people to the amazing adventures and local culture. You would not be able to visit some of these places on your own and they have worked very hard establishing relations with communities and building an infrastructure so you can explore.
After you take a tour with them you can really say "I have seen Mexico" because it is not an over commercialized tour. You are actually interacting with locals and Mayan people. You are not only having an adventure and taking awesome photos, you are experiencing  a living cultural museum sort of speaking. They combine fun with a cultural experience where you can make memories.
We recommend allTOURnative tour company for families that want their children to experience real culture and for people that want a day of activities but is not going to rushed. Even for older adults can take tours with activities (like rappel and zip lines). Most of the activities are low impact and easy for first time people to try and have fun.
Tip: Depending on your tour, check for age or other restrictions.
To learn more here is their website: http://www.alltournative.com/
Tip: Remember you get the best prices booking with them directly
We hope you have a great time on tour while here in the Riviera Maya!
For more reviews of tours from allTOURnative you can see our articles on Hanal Pixan celebration and their Jungle Maya Tour.