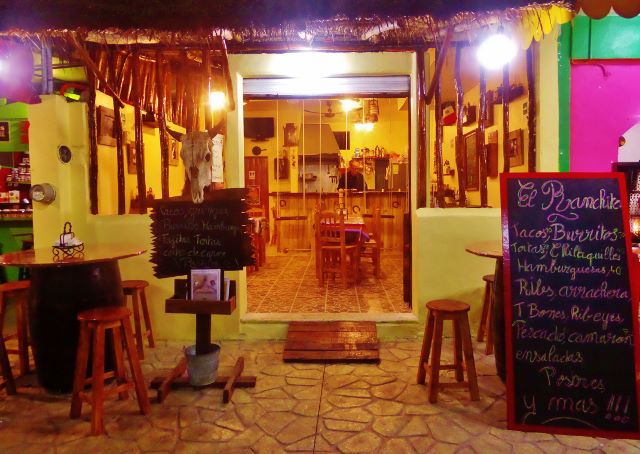 El Ranchito Restaurant was recently opened by restaurateur David Ferrero. He is familiar to many in Playa Del Carmen as the owner of Crepacabana. He is a food lover at heart and knows what he is doing, so we knew this little restaurant would be good.
The atmosphere is very Mexican and well thought out use of the small space. They have seating for about 20 people at a time and this places makes for a good place to grab lunch or dinner, even a late night meal. It is a clean place to eat and good value for the price while getting a little Mexican flare.
They have drinks made out of fresh fruit and ice mixed up in the blender for 17 pesos, another good value.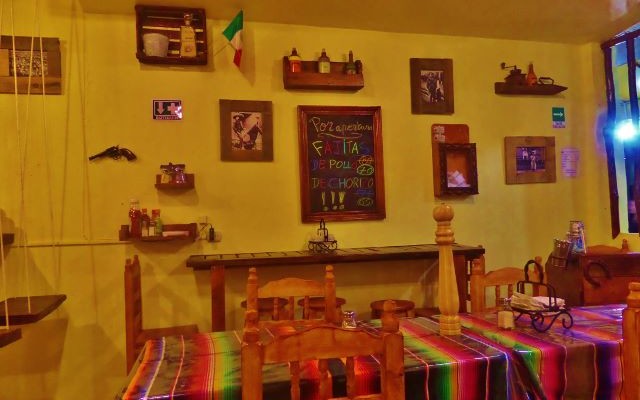 Mexican Food
Expect Mexican style food here with slight international touches. The also do T-bone steak and hamburgers for example. Below is a photo of one of the burritos. It comes in different ingredients and is really big. It goes for about 60 pesos. The other dish pictured is the tequila shrimp in a mango sauce. That was 72 pesos for the dish. Again, really good value for your money.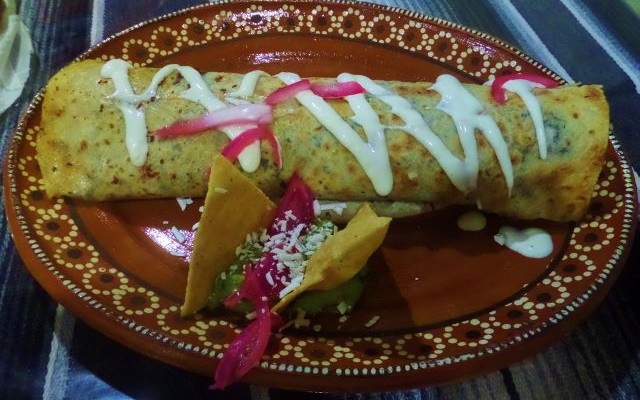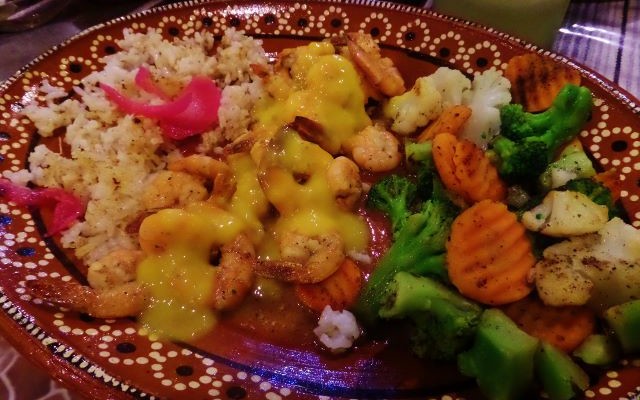 If you like this Mexican style restaurant you should also check out Pik Nik Restaurant about 12 blocks up 10th Avenue.
Location
El Ranchito is located on 10th Avenue between 8th and 10th Streets. It is on the east side of the street and next to the Crepacabana and the new food market.
Hours
Open during the day from 8:00am-1:00am. Expect to find it open late. This block has a lot of late night eating from people still out at bars and clubs.
Have you been here before? What did you think about it? Let us know in the comment box below.