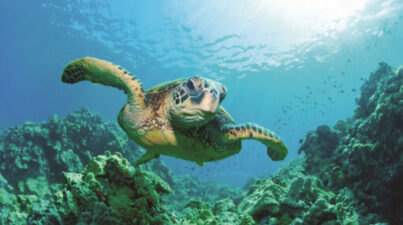 Reef Restoration: Key to Preserving the Environment
The United Nations Organization UN, as part of its environmental program has decided that this year's theme to commemorate World Environment Day is the "Restoration of Ecosystems". There are many ways to implement this initiative: plant trees, greening cities, reintroducing wild species in gardens, and as does Alltournative, in collaboration and support with INAPESCA and CONANP, with the planting of corals project that preserves marine life called Native Reef.
Coral nursery, a way to restore marine life
In Mexico we have the largest barrier reef in America which is located in the state of Quintana Roo and has a total area of ​​more than 9 thousand hectares along the Caribbean coasts of Mexico, Belize, Guatemala and Honduras.
Reefs are of great importance for the preservation of the environment because they are integrated by a variety of ecologically interdependent marine ecosystems that are vital for the conservation of a high diversity of flora and fauna species. This aquatic ecosystem performs multiple functions necessary for the preservation of life, such as:
Eliminate and recycle carbon dioxide, responsible for the greenhouse effect.
They are the source of life for different organisms (marine fauna and flora).
It is estimated that 25% of aquatic life lives in these ecosystems, so they are responsible for a quarter of marine life.
The reef barrier is a shoreline protector because it reduces erosion, heavy surf, and hurricanes, allowing other species to thrive in shallow waters close to shore.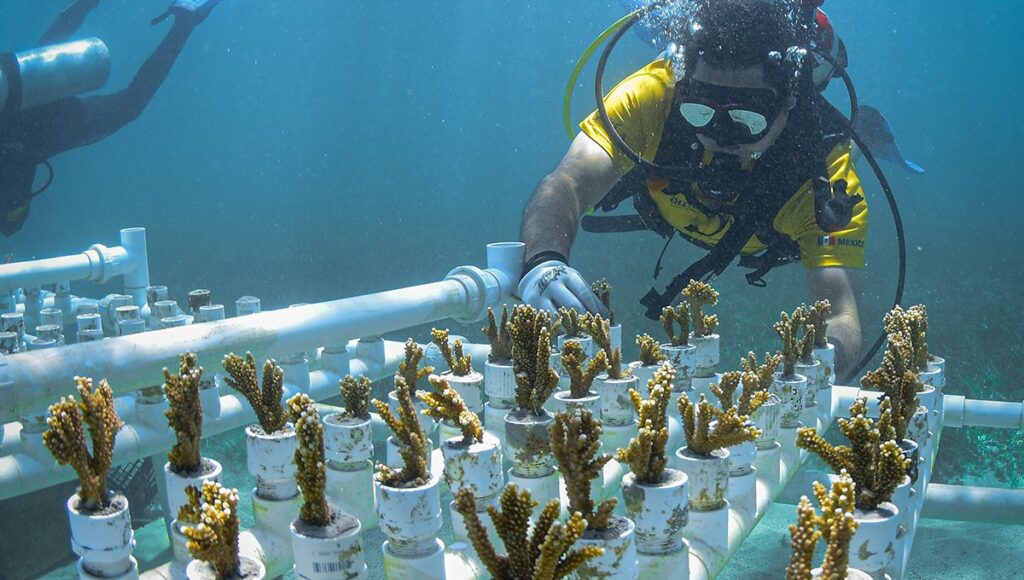 Native Reef: Coral Nursery
Due to the fishing industry, the garbage thrown into the sea, fertilizers, irresponsible tourism, among others, this ecosystem is heavily damaged year after year and today they are threatened or in danger of extinction.
Fortunately, the conscience of ecotourism and Alltournative, which works shoulder to shoulder with INAPESCA and CONANP, have implemented Native Reef: sponsorship program of the Mesoamerican Reef System (SAM) which is responsible for the massive planting of corals under international ecological agreements that they take care of the natural environment of the reef.
Some of the many advantages of having a coral nursery are:
Protect 25% of the marine species that inhabit the reefs.
They preserve coral colonies that collect material from wild populations on nearby reefs, achieving their expansion.
Conserve the coasts preventing damage from erosion and against tsunamis.
They ensure that the reefs continue to produce oxygen.
Coral nurseries help to reduce greenhouse gases.
They provide coastal protection.
They are a livelihood for the commercial and recreational fishing industries, as well as tourism-based economies.
Caring for and preserving coral nurseries is a necessity for humanity and its subsistence, the UN estimates that by the year 2050 the world could run out of coral reefs.
Nowadays, and thanks to ecotourism, you can know and snorkel in this incredible marine kingdom in a responsible way by visiting NativePark Puerto Morelos, remember that this paradise has been created by nature with the help of thousands of years, for this reason choose the Ecotourism and Release Your Native Spirit by becoming an alternative and responsible tourist.