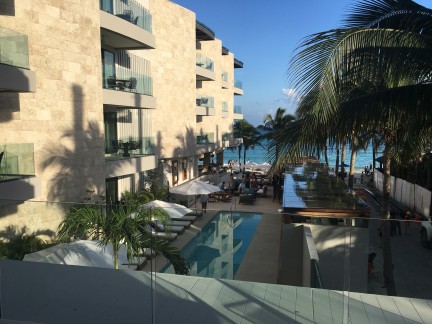 The Thompson Beach House in Playa Del Carmen is the second property of the Thompson Hotel in Playa Del Carmen. This hotel has a little something different to offer to guest. Here is more about the Thompson Beach House.
The Thompson Beach House
Rooms
There are 27 guest rooms at this property making it feel more intimate. There are five categories of rooms ranging from full ocean views to partial ocean views.
The hotel is designed nicely because even though this hotel is narrow and a "L" shaped, the angle of the balconies give ocean views to the rooms.
The rooms are modern with mid century designer furniture. Below are two diffent categories of rooms (for more on rooms see our video).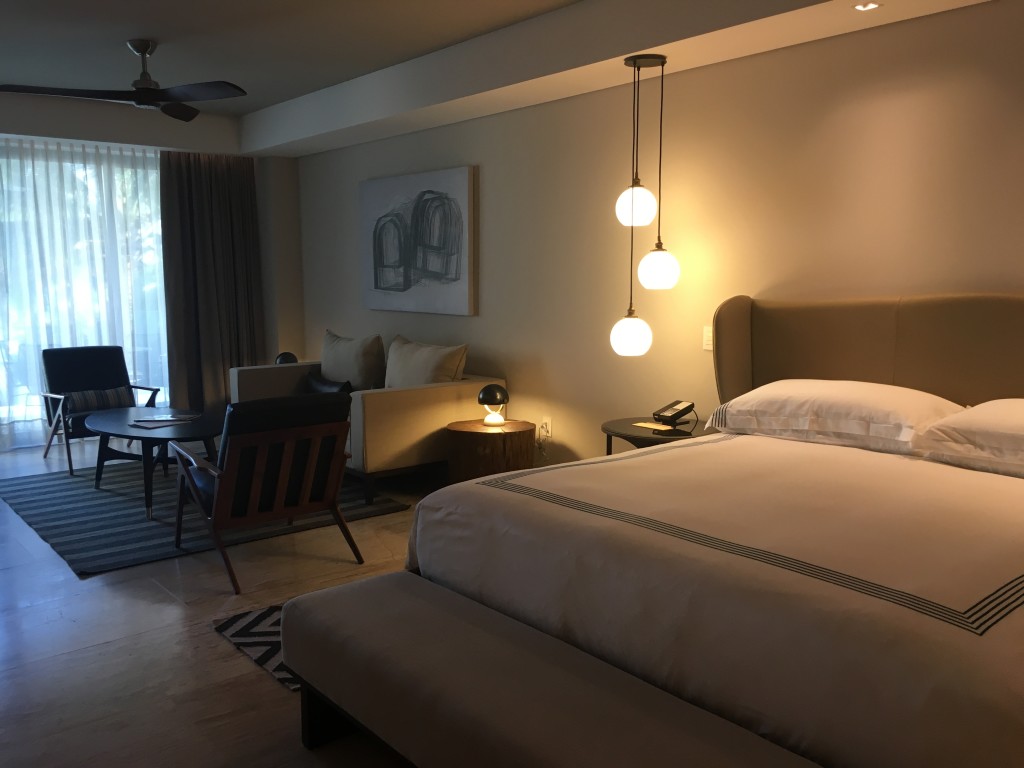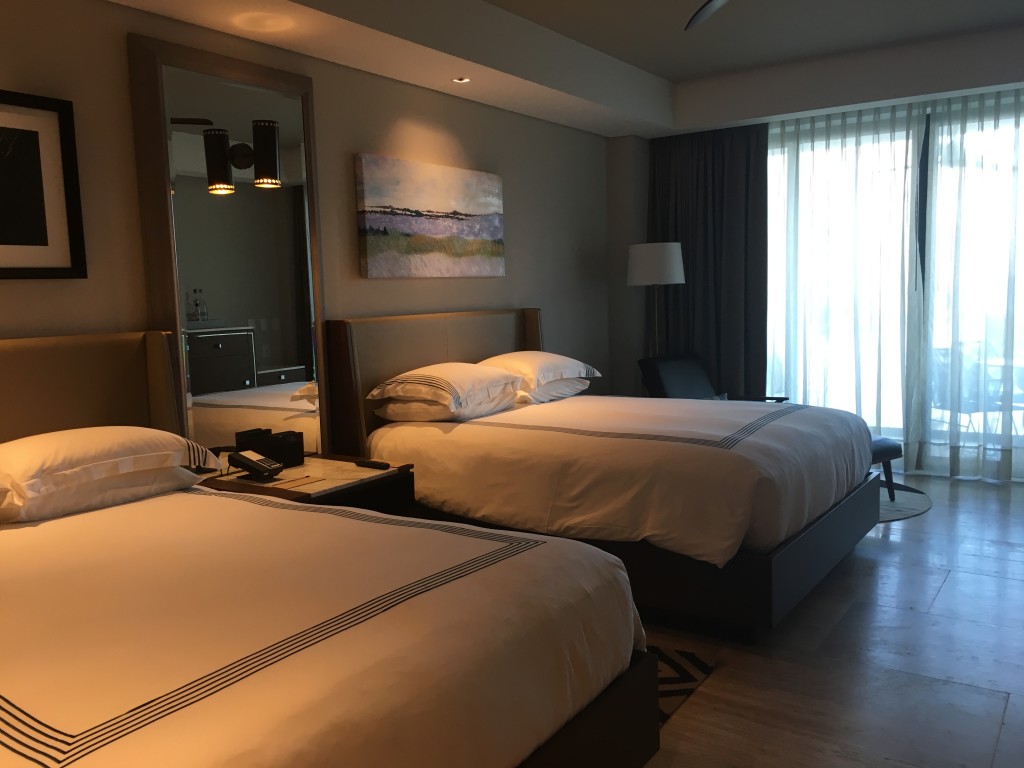 The Beach and Pool at Thompson Beach House
The pool is in the courtyard of this hotel. It is narrow and long. Along the beach there is tiered seating with beach chairs. We like the sand floors in the tiered beach area, giving it a nice beach feel. There is also a beach bar that services the pool and beach front. These areas are not open to the public, only hotel guest.
The beach is usually narrower in front of this hotel but a pretty calm area and nice for swimming. There is a new small hotel going up on the south side and on the other side is residential condo hotel.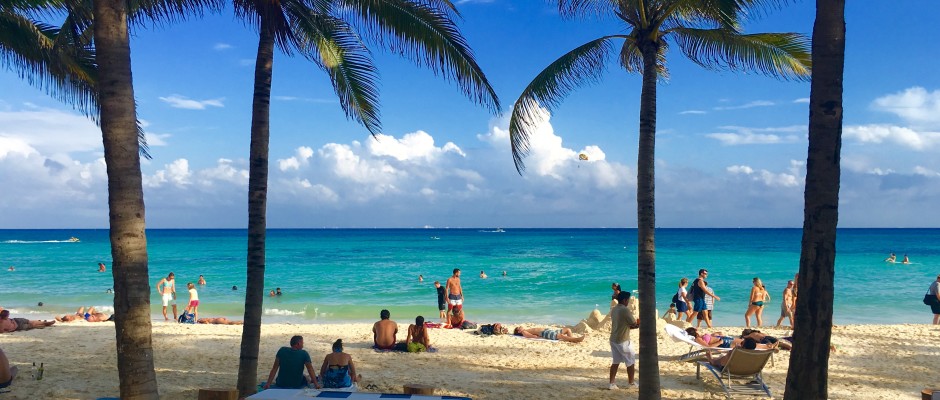 Restaurant C-Grill at Thompson Beach House Hotel
There is one restaurant at this hotel that is also open to the public. It is the C-Grill. It is open for all three meals. For more on the C-Grill including a video, see our article here.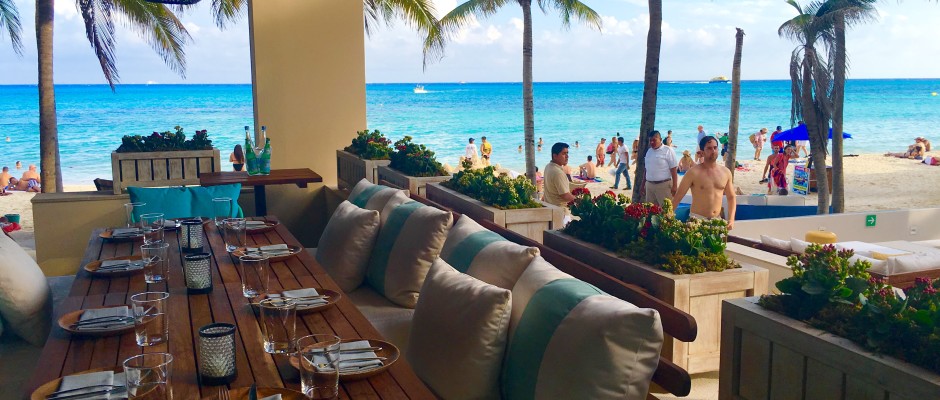 What is the difference between the two Thompson Hotels?
The Thompson on 5th Avenue is larger and a more cosmopolitan feeling hotel. This hotel is meant to be for adults that want to a room with access just out the door to the exciting nightlife in Playa and they also can go to the roof of the Thompson for DJ's and other events. This hotel is also more of an urban feel and the large rooftop pool and cabanas are a chic way to spend your days. There are two restaurants at this hotel and 92 rooms.
The Thompson Beach house is more family friendly and on the beach. This hotel has a pool and a beach club. This hotel has 27 rooms and one restaurant.
Thompson Beach House Hotel Prices
Would you like to see hotel prices on both Thompson Hotel properties? Click the "check price now" button to see what prices they have.

Where is the Thompson Beach House Hotel?
You can find this hotel on 8th Street and the beach in the center of Playa Del Carmen.

Have you been to Thompson Hotel or the C-Grill Restaurant? What did you think? Let us know your opinion in the comments below. We would love to hear from you.