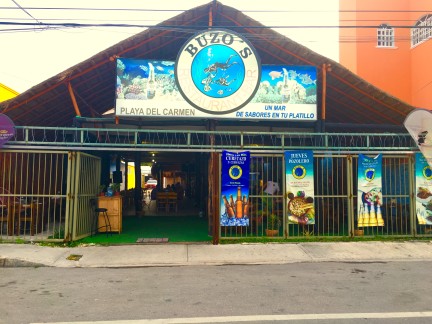 Buzo's Seafood Restaurant
Buzo's is a local feeling seafood restaurant that is out of the tourist center but still considered downtown.  This restaurant brings a taste of Acapulco, Mexico to Playa De Carmen. What taste and flavors is that? Well maybe you will just have to go there and try it.  This is not a restaurant that serves gourmet seafood but also one that does not serve some of the same dishes and styles as other local seafood restaurants. They have a lot of options and it is clear they know how to prepare seafood.
One unique thing at Buzo's if the fact they have live oysters and clams from Baja California when in season.
Two dishes to lookout for on the menu are:
Molcajete seafood for two people. It is 235 pesos and very good!
Shrimps (camarones) Arropados for 205 pesos.
Our video introduction to Buzo's Restaurant
Buzo's Menu
The menu is very large here and has about anything you would want at a seafood restaurant. There are :
Seafood soups.
Ceviches and cocktails.
Fish dishes.
Octopus, lobster and shrimp dishes.
You will be happy to know they also have beer and a full bar for you here.
Here are some sample prices.
Seafood soups 50-195 pesos.
Ceviche and cocktails 65-155 pesos.
Seafood plates 105-285 pesos.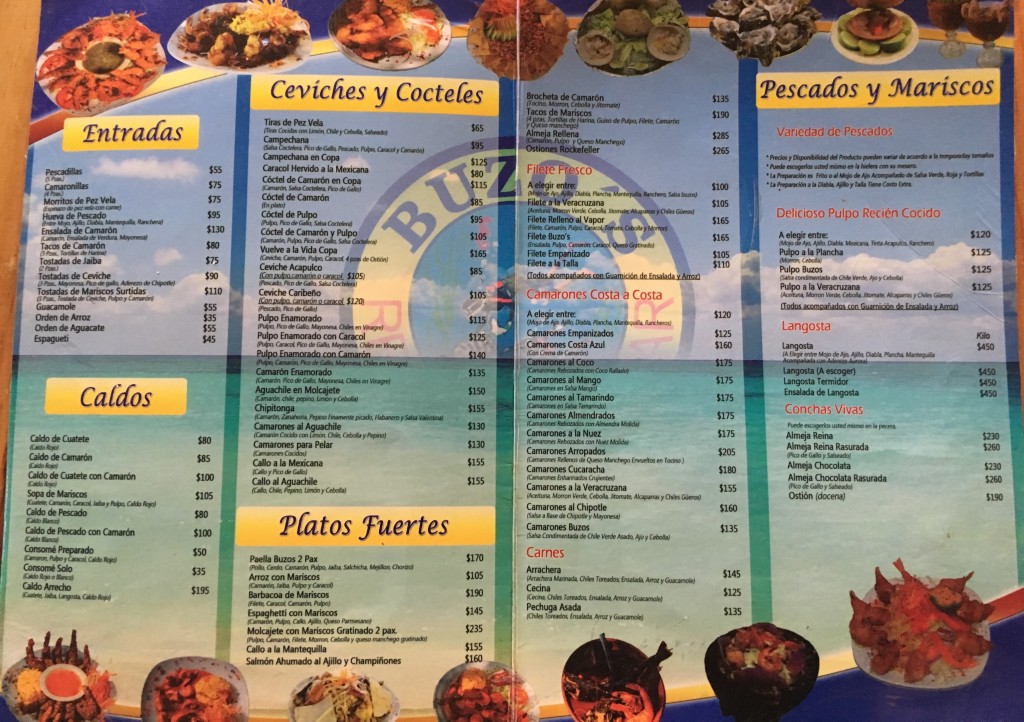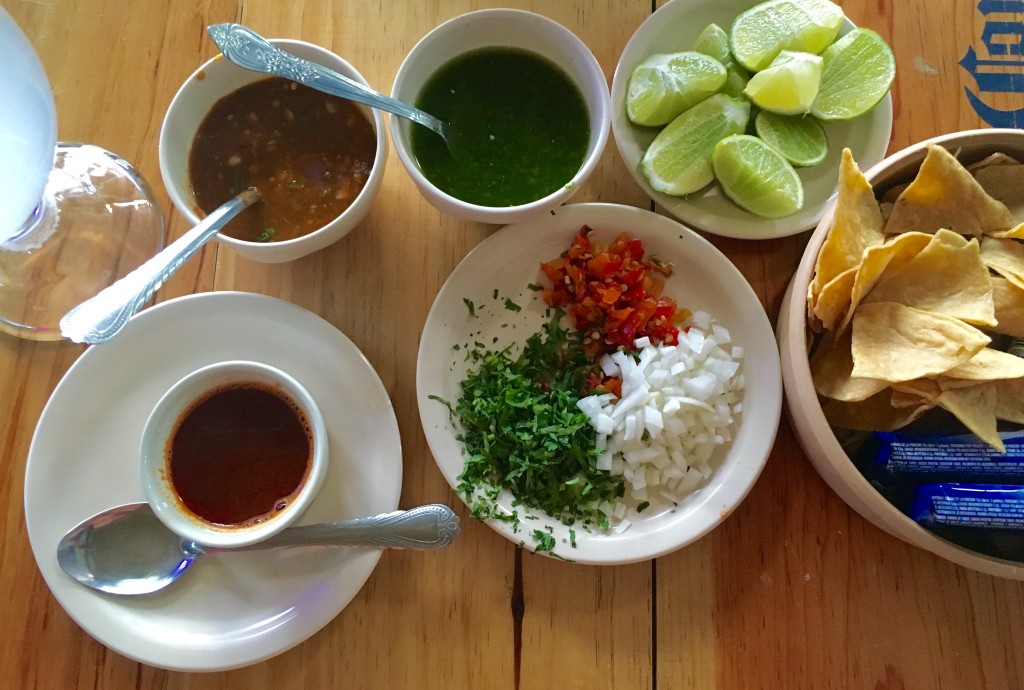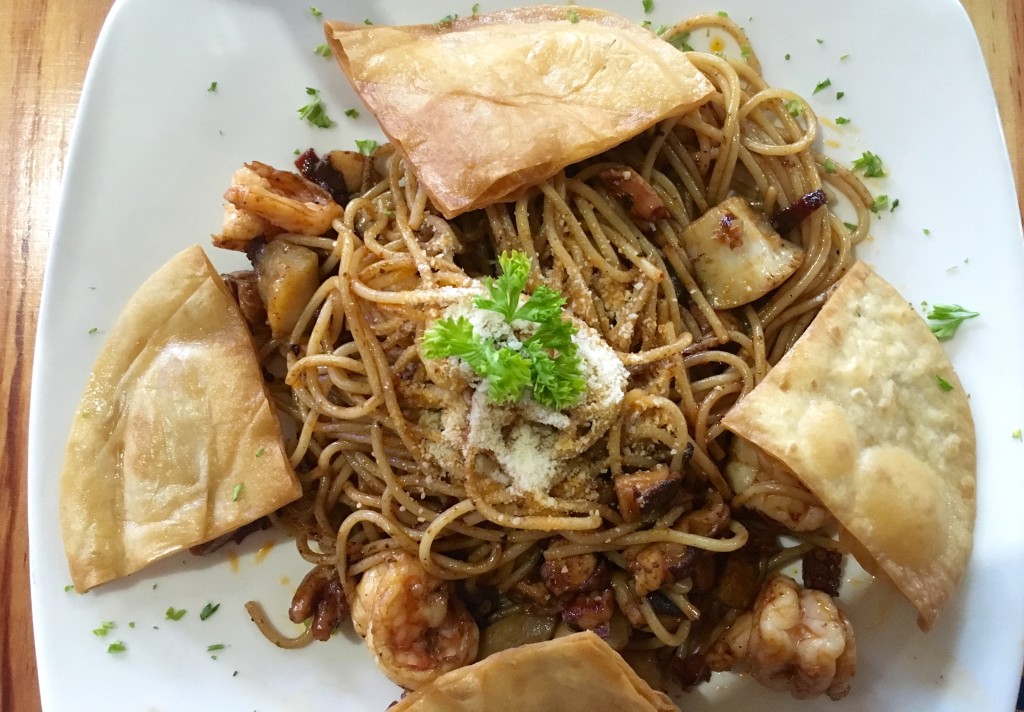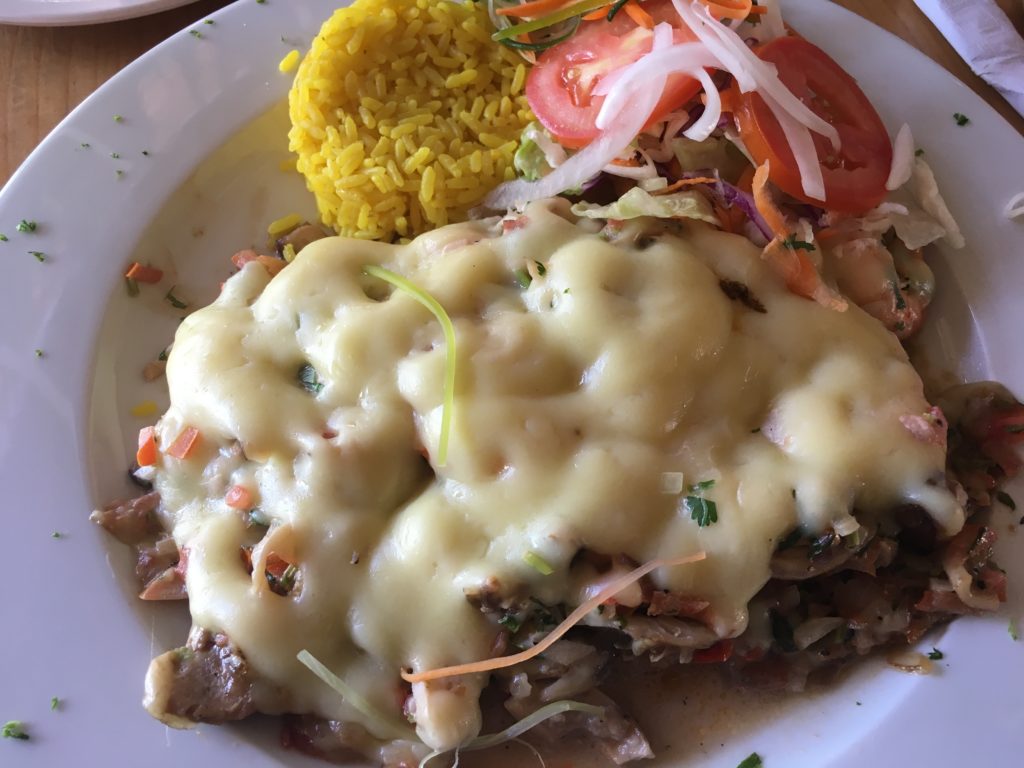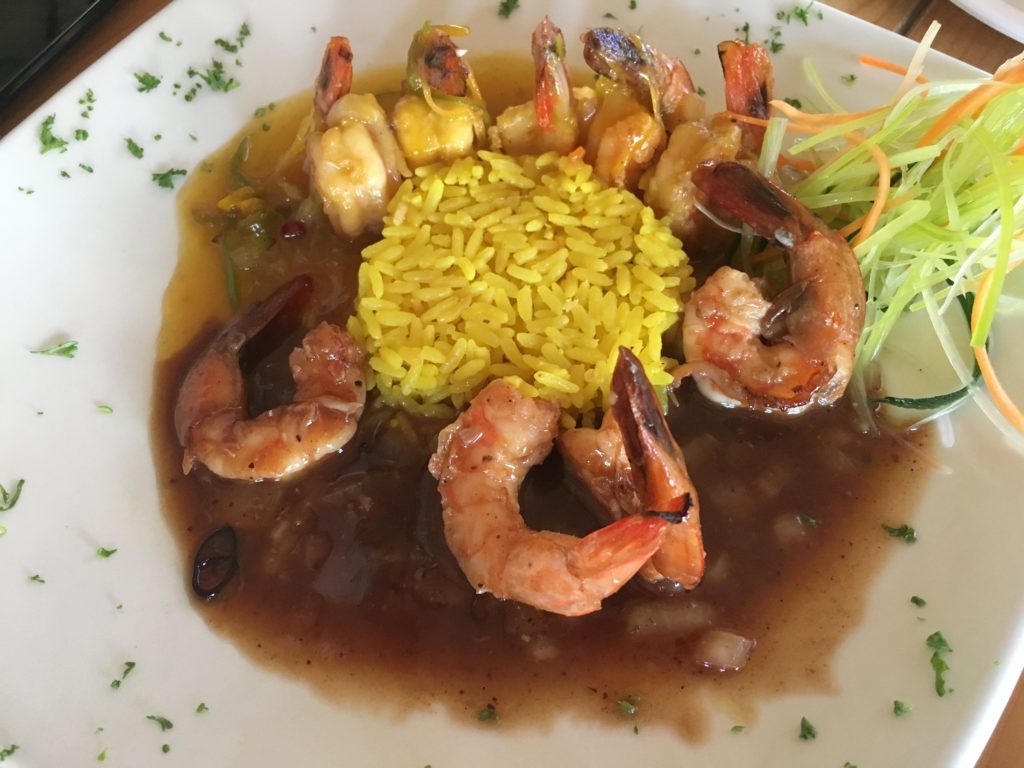 Our Recommendations
If you are looking for a local seafood restaurant with a no frills décor, good Mexican seafood with a lot of options and the possibility of an alcoholic drink, this might be a good option for you. Compared to some other very local seafood restaurants this is a better option. Buzo's compared with El Pirata, gives you more options on the menu and a wider range of flavors. We would also rate Buzo's better than La Bomba Jarocha, a similar local seafood restaurant.
As long as this place can pay the rent for the large space they have, we think the word will get around especially with locals and this will be a more go to spot in the future.
Hours
Open daily from 11:00am-9:00pm
Phone number
984 803 4276
Website
http://www.restaurantbarbuzos.com/
Where is Buzo's Restaurant?
This restaurant is on 26th Street between 25th Avenue and 30th Avenue.

Have you been to Buzo's Restaurant? Let us know what you think in the comments below.