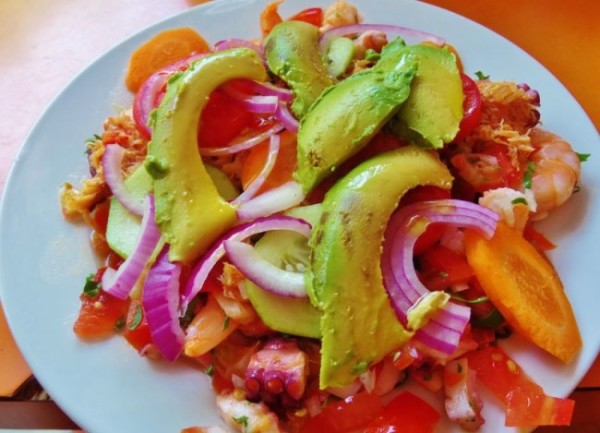 La Bamba Jarocha Restaurant is a very local place that is well established in Playa. It is not in the tourist area and you wont find too many tourist here but can be worth checking out. It is an open air restaurant with beaded bamboo curtains around the outside with fans going inside. You will hear Mexican music and see families that like to come here for a beer, tortilla chips with salsa and some seafood.
The food is not the nuevo cuisine of Mexican style but rather the old tried and true flavors that locals like. It is sweet tasting seafood cocktails and fish done a variety of Mexican styles.
Menu and Prices at La Bamba Jarocha
The menu is extensive with about all the forms of Mexican style seafood you could imagine. They offer ceviches, tostadas, fish fillets, seafood cocktails, seafood from the grill, seafood soups, and about 27 different house specialties.
Menu Prices
The house specialties range from 120 pesos-220 pesos. Ceviches are 99-180pesos depending on size. Seafood cocktails 90-170 pesos. Most fish fillets are 125 pesos. Drinks are 25 pesos for soda and they do offer jar sizes of the drinks. These prices are not the cheapest but the quality of the food is good and portions are on the larger side.
Pictured above is the small mixed ceviche which is 99 pesos. Pictured below is a shimp tostada for 59 pesos and fillet which is 125 pesos.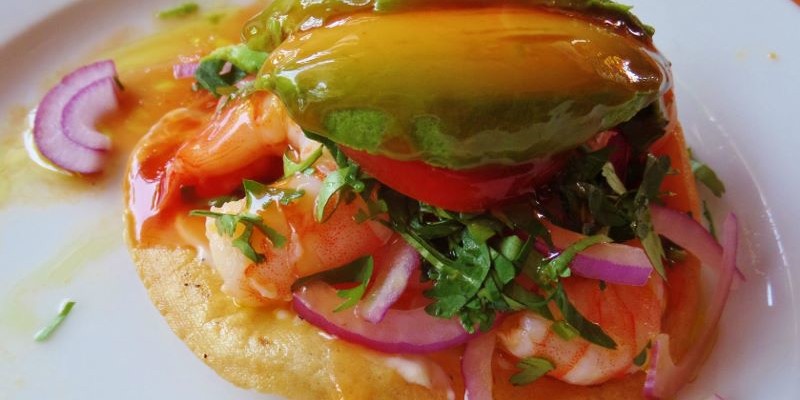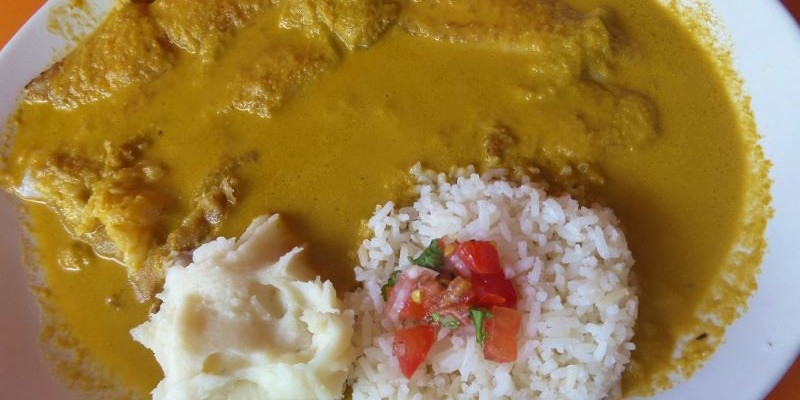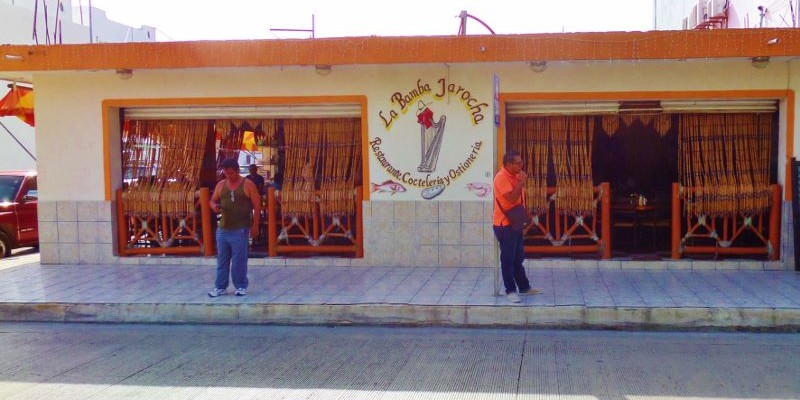 If you would like to know about other seafood restaurants in Playa Del Carmen see our link here for more information.
For more restaurant reviews and information see our full Playa Del Carmen Restaurant Guide here.
Have you been to this restaurant? What did you have here and what would you recommend for other people? We would love to hear from you in the comment section below.
Phone number
984-803-0965
Hours
Open everyday from 10:00am-10:00pm
Location
La Bamba Jarocha Restaurant 30th Avenue between 34th Street and 38th Street on the west side.