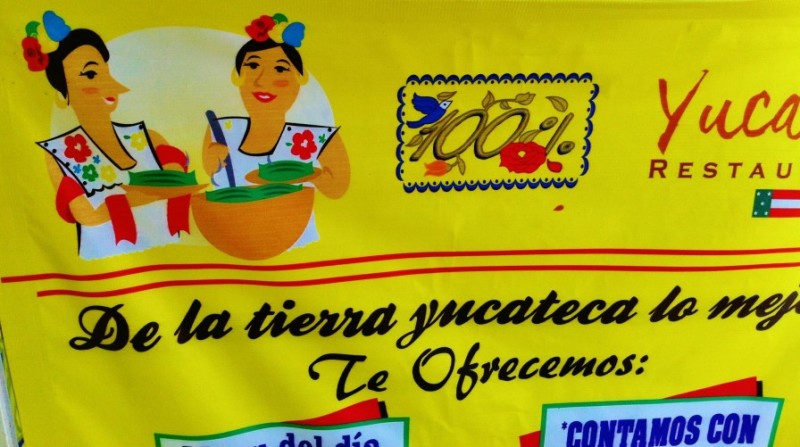 Enjoy Yucatecan cuisine at 100% Yucatan Restaurant
The food of the Yucatan has flavors and ingredients that are unique and truly distinct from other parts of Mexico. In the Riviera Maya it can be hard to find more authentic flavors and cooks that make Yucatecan food because we are so internationally influenced here.
There are several very local places quietly serving up Yucatecan/Mayan food everyday and a just a short walk or taxi ride you can arrive at these places to experience the taste. Here is one option that is fairly close to the center of Playa. This restaurant is called 100% Yucatan Restaurant.
100% Yucatan Restaurant
They do not have anything too exotic but it just may be different enough from what you are used to that makes it seem like an experience to eat here. Salbutes and  panuchos are on the menu and expect things like black beans, chayote, limes, chaya, habanero salsa, and longaniza sausage all used as ingredients.
On the menu they have a full range of breakfast items. For the rest of the day they have chicken, beef, and some seafood options.
One big plus that they have is hand made tortillas (not for breakfast, just for later in the day). This is always a treat for tortilla aficionados. They just always taste better. They even serve them in Mayan gourds (see breakfast and lunch photos below).
This is not a gourmet restaurant or anything pretentious. Just a local place with local taste. Stop by for an inexpensive meal and enjoy the flavors of the Yucatan.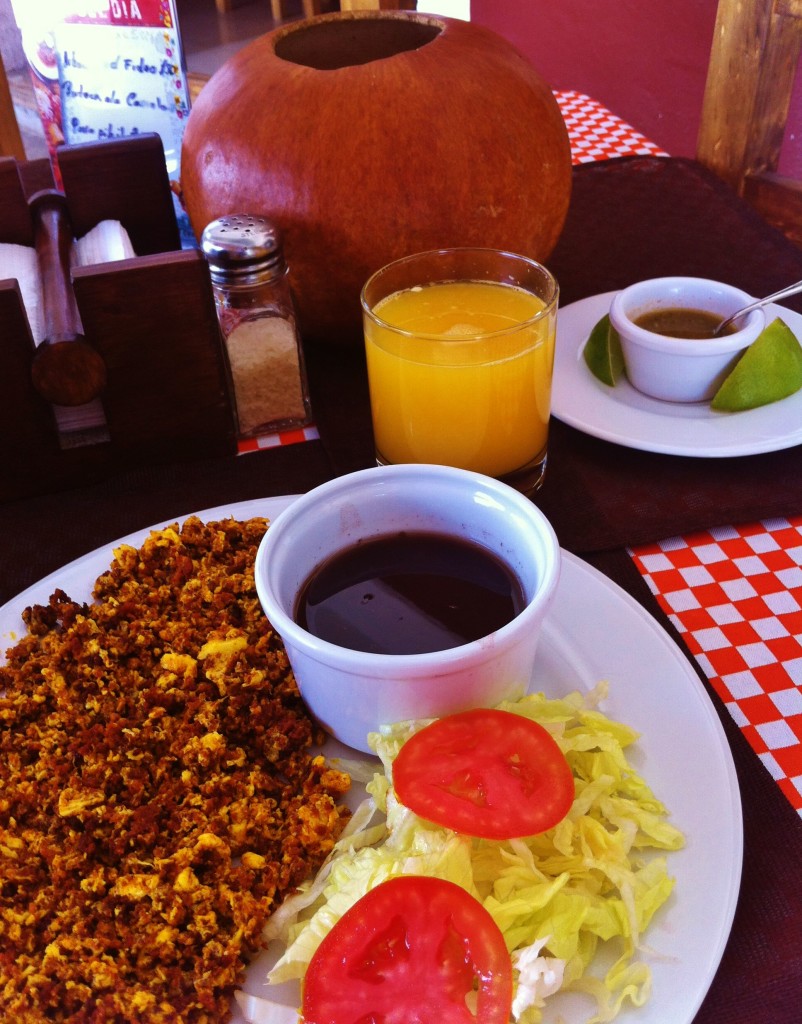 Here is a photo of one lunch special that was 65 pesos, soup, main plate, tamarind water, and hand made tortillas.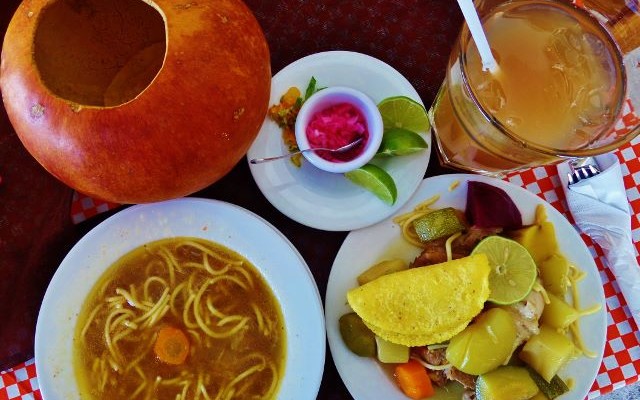 Menu prices at 100% Yucatan Restaurant
Budget budget budget! This place is about as affordable as it gets. Breakfast with juice or coffee starts at 45 pesos. There are lunch specials for 50-65pesos that include a drink and include soup if the main course is not soup.
Hours of 100% Yucatan Restaurant
As with small restaurants the hours are flexible. They are usually open Monday-Saturday 9:00am-6:00pm. Closed Sundays.  The lunch menu does not start until about 12:00 noon or 12:30pm.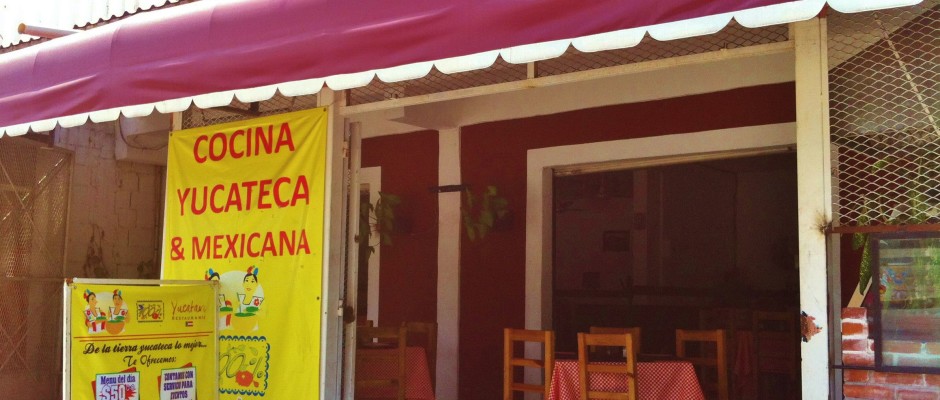 If you are looking for Yucatecan food in Playa Del Carmen you should also check our Rincon Yucateco Restaurant. It is a very good option.
Where is 100 % Yucatan Restaurant?
This restaurant is on Constituyentes Avenue just above the highway on the left. It is near Calle Diagonal 70 Norte.
Have you been to the 100% Yucatan Restaurant in Playa Del Carmen? What did you think? Let us know in the comments below, we would love to hear from you.