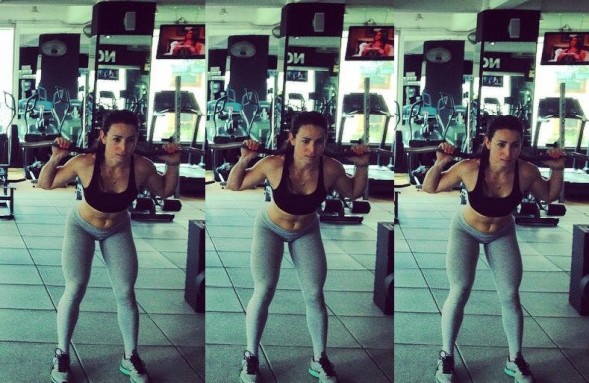 Meet personal trainer Yenny
We met up with personal trainer Yeney Formigo Cardoso that works at Evolve Gym and other fitness projects in Playa Del Carmen. We thought it would be interesting for you to know what life is like for her in Playa Del Carmen and also introduce her to you if you are interested in fitness in Playa.
Where are you from and why did you move to Playa Del Carmen?
I am originally from Cuba. I had moved to Mexico and lived in Mexico City but then four years ago I moved to Playa Del Carmen. I wanted a healthier place to live and also I liked Playa because it was similar to the place where I grew up. The beach atmosphere inspires and drives me to keep physically active.
What do you do here in Playa Del Carmen?
In Playa I improve myself and lifestyle and share that with friends, clients and people around me. I like the atmosphere of gyms and sports. I do a lot of activity that centers around me being a personal trainer and group fitness trainer. I also advise people about meal plans, sports supplements and training routines. Outside of the gym I like to dance salsa go to the movies, walk my dog, meet with friends, and explore the natural places that surround us in this paradise.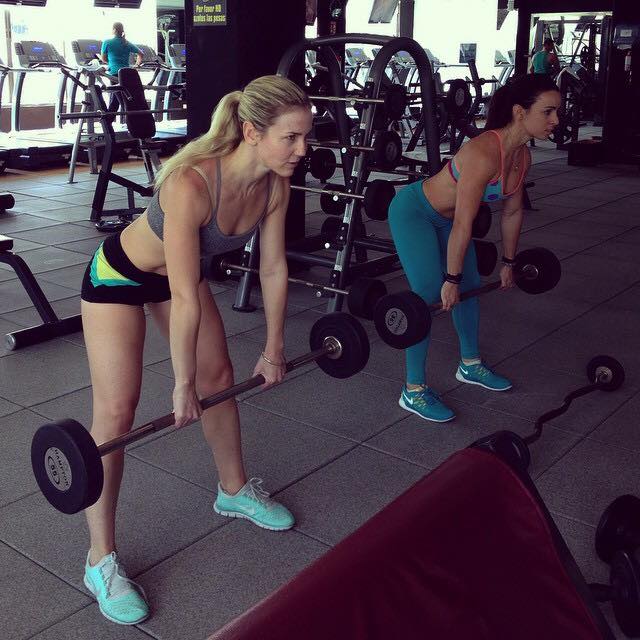 What is your background in fitness and your style?
From my early adolescent years I liked to exercise, especially in bodybuilding. I trained and studied it in depth in different sports centers with knowledgeable people from around the world, which have helped and advised me on my way. In my personal practice I accompany exercise with breathing techniques and yoga stretches along with meditation. My work is very focused on the integral development, because we know how this practice affects the psychological and spiritual levels in humans. I am a coach and I've worked with people from different countries, men and women of all ages and sharing this lifestyle really excites me. I do not consider my job work because I like it so much.
What places do you like in Playa Del Carmen to eat at especially since you work in fitness?
I like 100% Natural, Bio Natural, Dac Market, Nativo and when I take the day off my diet I go to Chez Celine for the bread with chocolate and almonds!
What other fitness activities are you involved in?
I currently have a group which is open to anyone that wants to come We meet at the Mario Villanueva Stadium on 10th Avenue Monday and Wednesday evenings for a comprehensive aerobic training which we enjoy. The time is 7:30pm-9:00pm. The cost is 50 pesos a class or 300 pesos a month. This group is on Facebook, Fitness Playa where we communicate and share our experiences.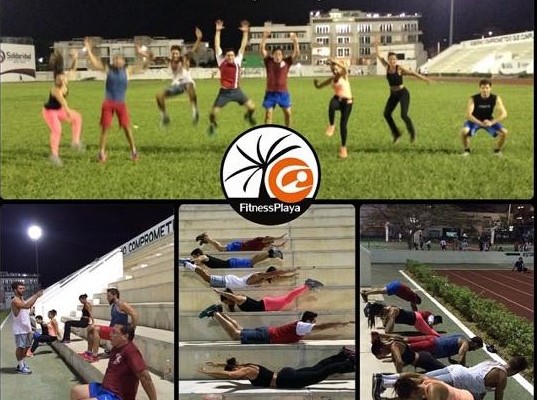 If someone wants to contact you for personal training or about the fitness group, how can they do this?
I work at the Evolve Fitness Gym on 24th Street between 5th Avenue and 10th Avenue. I can train in English or Spanish. You can contact me at: 984-125-4689
Also you check me out on Instagram where I share tips and exercise information.
On the Facebook page for the group you can send us a message for more information.

Thank you Yenny for telling us about your life in Playa Del Carmen and also about these fitness opportunities for people to participate in.