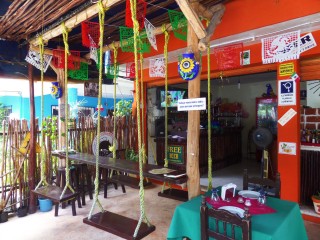 Wichoos Taquitos is a small seafood restaurant on 4th Street that offers budget options for those looking to eat off of 5th Avenue. The area where they are is sort of a budget area with some hostels and small hotels, so they fit in here.
The atmosphere is casual and Caribbean with an open air restaurant complete with swinging chairs. It is a little known fact that food taste better in a swinging chair! Try it if you go here.
The menu here is mostly seafood based. There is a basic breakfast menu in the morning and later in the day they do lamb tacos, seafood tacos and seafood dishes. They do specialty dishes but we say keep it simple and have beer and tacos here.
The tacos are a little more decorated then some places and the salsas add to the enjoyment. Below is what the shrimp and fish tacos look like.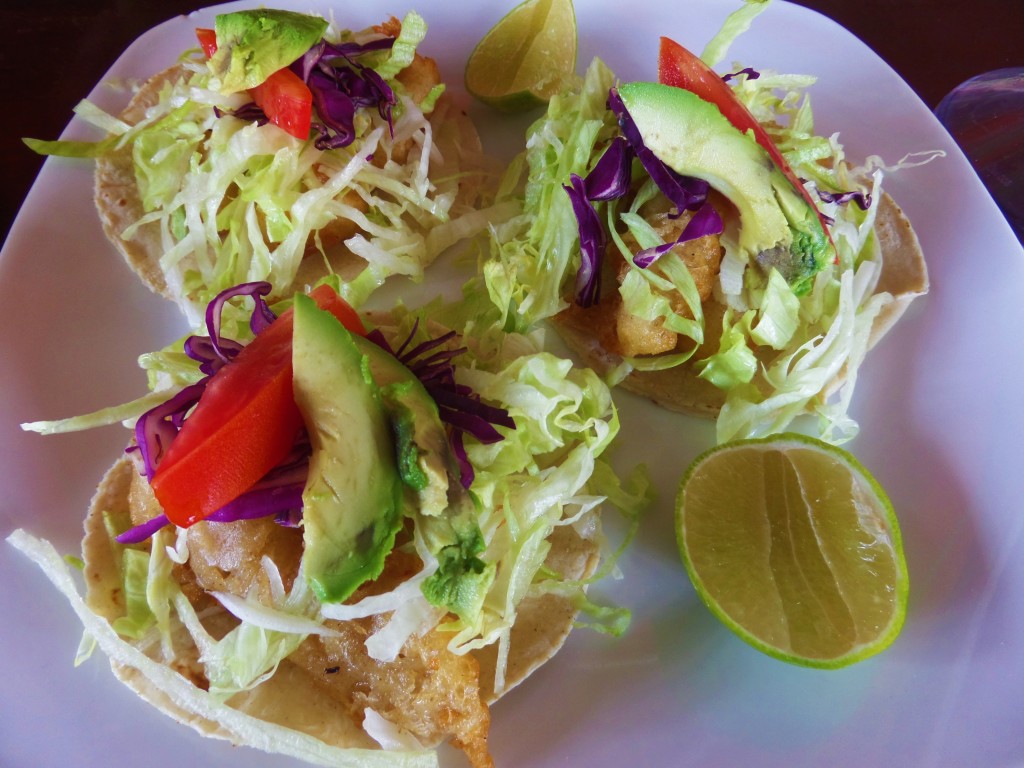 We like the fact they have four different and somewhat creative salsas. There is a creamy garlic salsa, mango salsa, spicy green salsa and a red chile arbol salsa. These salsa go good on the tortilla chips they bring you or on your tacos.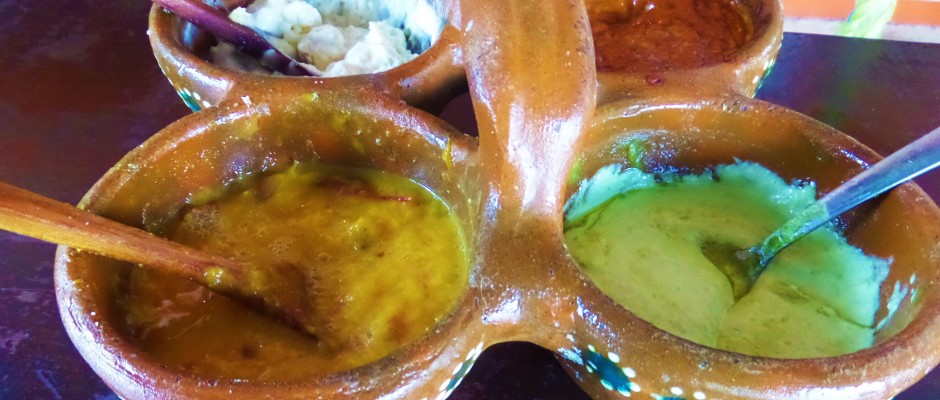 *For more restaurant reviews and information see our full Playa Del Carmen Restaurant Guide here.
Recommendations
This restaurant is good for young people on a budget that want an inexpensive place to get seafood tacos and a drink. The swinging seats are nice and sure make the place more interesting. There are hostels nearby and this inexpensive restaurant is a good option to grab something to eat. It is not the height of gourmet but neither is the price.
To see how this place compares to other taco restaurants in Playa, see our article The Taco Guide to Playa Del Carmen.
Hours
Open all day
Location Map
Wichoos Restaurant is on 4th Street between 15th Avenue and 20th Avenue.

Have you been to this restaurant? What did you think? Let us know in the comments below, we would love to hear from you.