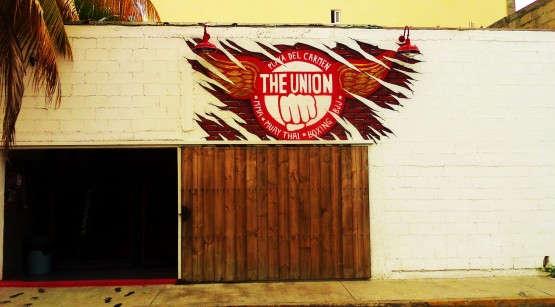 The Union Gym in Playa Del Carmen
If you are looking to get into boxing or train, this is THE place to go in Playa Del Carmen. A visit  here will tell you that it is well organized and run by someone that has a passion for the sport.
This gym opened January 1st 2015 and has been the spot for training. People like it here for the boxing lifestyle and atmosphere. There are lockers, changing area and a large fitness floor for classes.
There are different classes throughout the day that are available to all members. When there are not classes members are free to use the gym.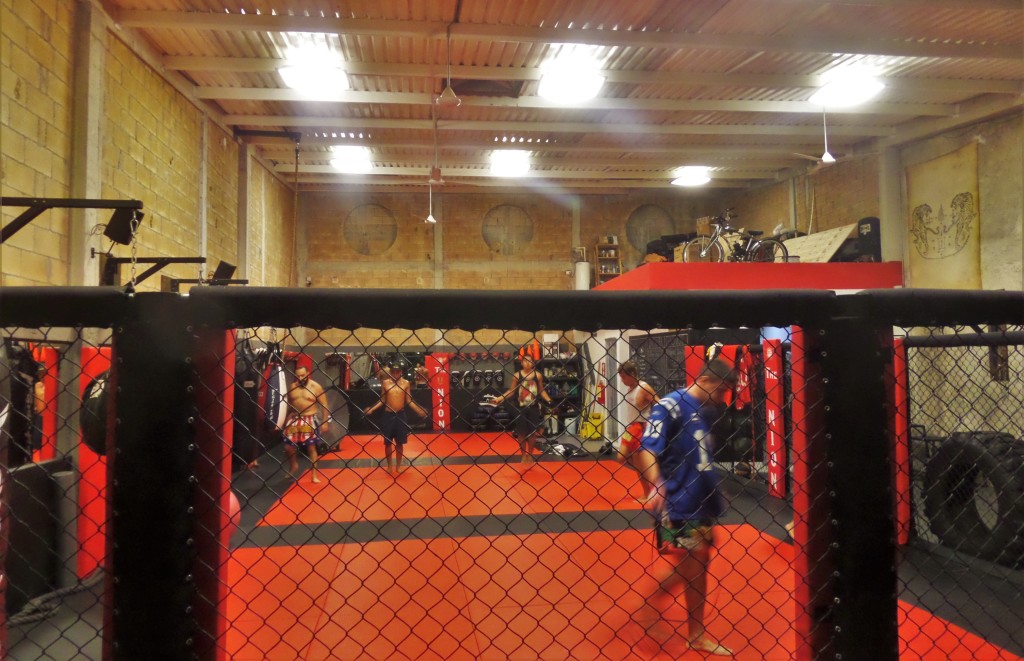 Meet Miguel, Owner and trainer at The Union (and Pepe)
Miguel is the proud owner of The Union boxing gym. He personally was involved in the construction and idea behind it. With nearly two decades of training and experience, he loves to share his passion with students who want to train. Miguel is the principal instructor at The Union. He teaches Muay Thai, MMA, boxing, and Jiu Jitsu.
Miguel is bilingual and can offer you all the training needs you are looking for.
Pepe (the dog) is the mascot of the gym. He is always there and loved by all. In fact the gym's group is called Pepe's fighting team.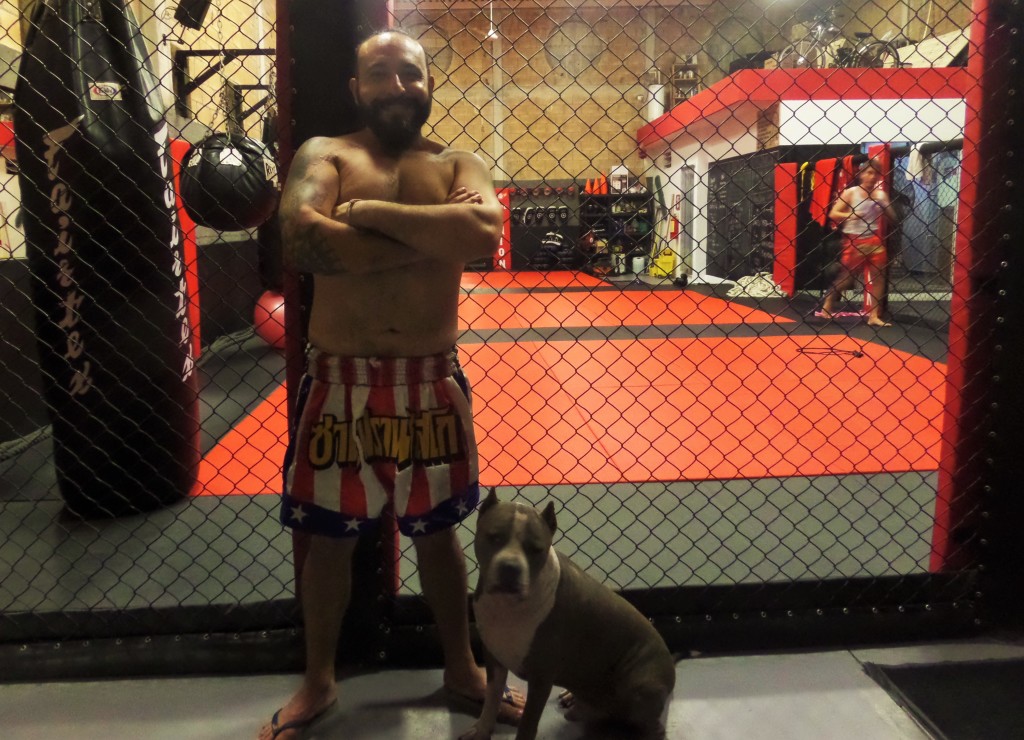 Below is the class schedule for The Union. During the day there are about 6-10 people per class and the evening classes are more attended with about 18 people per class.
Prices
Check at the gym for the current prices.
Hours
Monday-Friday 7:00am-10:00pm. Saturday 9:00am-12:00 noon. Closed Sundays.
Phone Number
984-147-4454
Location Map
The Union gym is on 10th Avenue between 42nd Street and 44th Street.

Are you looking for more gym information in Playa Del Carmen? Check out our gym guide here.
Have you been to this gym? What did you think? Let us know in the comments below.