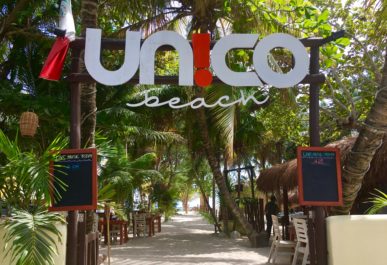 Unico Beach in Puerto Morelos
Do you want to go to a beach club just to relax? Are you in the Puerto Morelos area or want to get out of Playa Del Carmen for the day? Unico Beach just might be the spot for you! Unico Beach is a beach club tucked into Puerto Morelos. Here you can enjoy time at the beach with services. This beach club does not have pumping club music or crowded spaces so this might be just what you are looking for.
We stopped by this club to make a short video and gather information for you in case you want to stop by.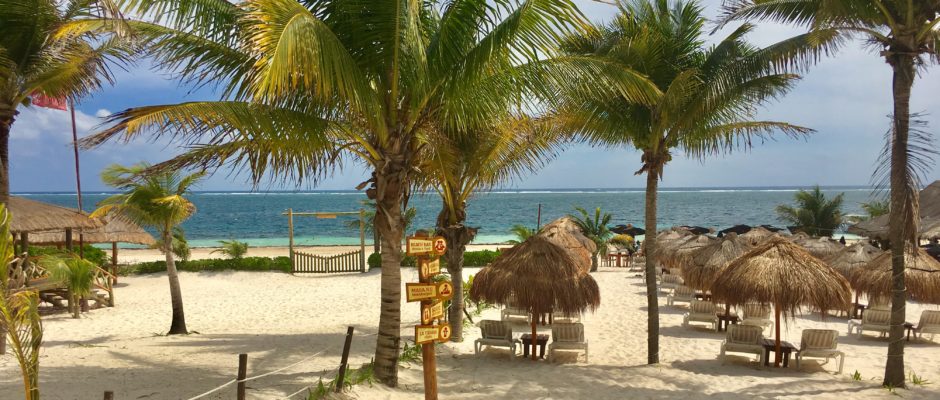 Our video introduction to Unico Beach
Here is what the beach club looks like and what you can expect when you go.
What services do they have at Unico Beach?
Here are some of the things you can find at Unico Beach:
Full bar
Food service
Massage- one hour 450 pesos, 1/2 hour 300
Tours to the reef to snorkel. The reef is well known for good snorkeling of Puerto Morelos.
Towel Rental- 50 pesos
Chair rental with umbrellas-40 pesos each chair and 40 pesos for umbrella
Bathrooms
Outside shower
Live music events
There is no minimum consumption charge. It is just pay for the things you want to use.
Food and Drinks at Unico Beach
There is a very large menu for food at Unico. They have salads, ceviches, sandwiches, burritos, fried seafood and full meal plates. Most menu items are around 120/140 pesos.
There at juices, shakes, and full alcohol bar.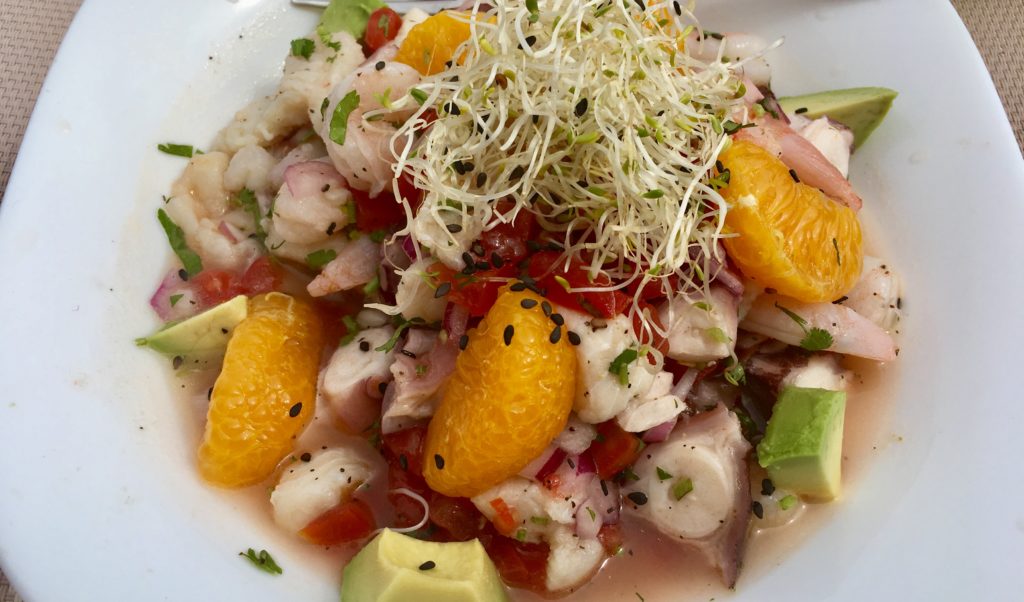 How to get to Unico Beach
To get to Unico Beach you will enter Puerto Morelos from the main entrance off the 307 Highway and go to the center of town. Just before you get to the main plaza you will take a left on Avenue Javier Rojo Gomez. This is the main road that parallels the ocean. You will find Unico Beach about 5 blocks up on the right hand side.
Parking is on the street. The parking lot next to Unico Beach is for the dive shop.
If you enjoyed this article you might also like to read our article on Riviera Maya beaches to visit. There are so many beaches from Tulum to Cancun. We tell you what to expect at each one. If you are also staying in Puerto Morelos, see our guide here on the best way to get from the airport.
Have you been to Unico Beach in Puerto Morelos? What did you think? Let us know in your comments below.