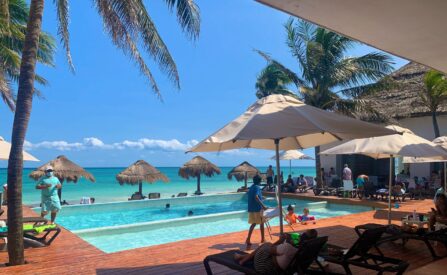 (Marena) Beach Club
This beach club is on the north end of Playa Del Carmen and lets visitors enjoy a more peaceful beach. And what a beach it is! It is beautiful! Some might remember this as the Grand Coral Beach Club in the Grand Coral area of Playa Del Carmen, both have changed name now. The Corasol Beach Club has changed name again and is the Marena Beach Club. This beach club is not as pretentious as you might think, and a good option for a beautiful beach close to the downtown of Playa Del Carmen. Here is more about it.
If you like the looks of this beach club, you might want to go sooner than later. Since this area is changing a lot lately, we don't know how much longer it might be open to the public.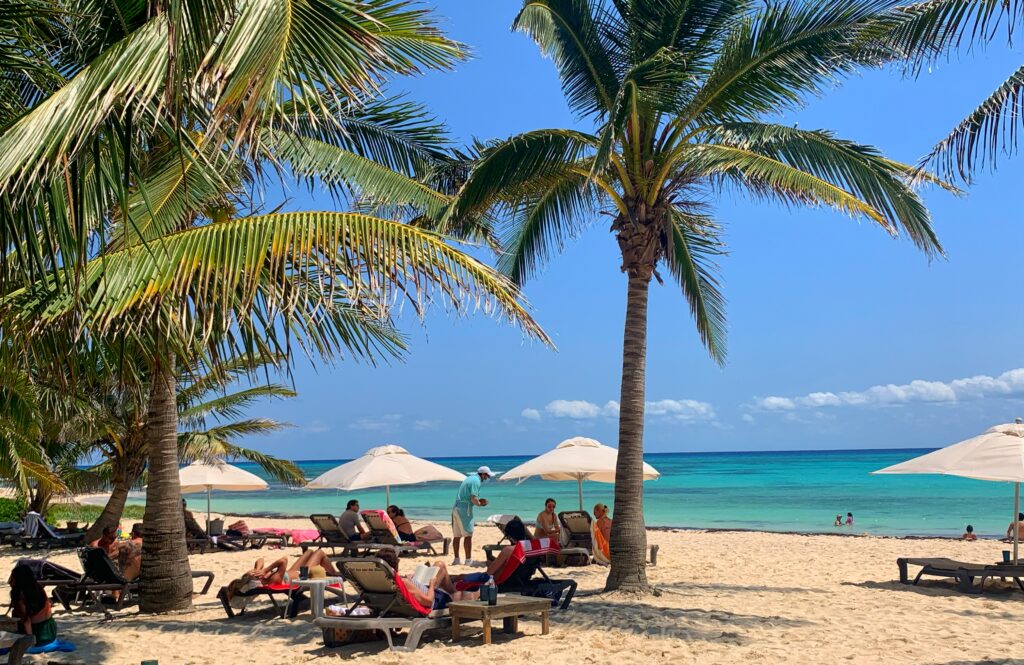 Services at the Marena Beach Club
Here is what you can expect when you visit:
Free parking.
Pay at the entrance of the beach club.
Access to the pool.
Bathrooms.
Waiter service.
Decent size menu for both food and drinks.
The menu at the Marena Beach Club
Like many beach clubs, they have a basic range of ceviche to burgers. Using your credit is not a problem since most people spend a few hours here and enjoy a meal and some drinks.
The food is decent, but not gourmet. This beach club is not as upscale as many are in Tulum, but you also are not paying as much as Tulum. Prices are normal for a beach club in and around Playa Del Carmen, drink prices are fairly reasonable if not a good price.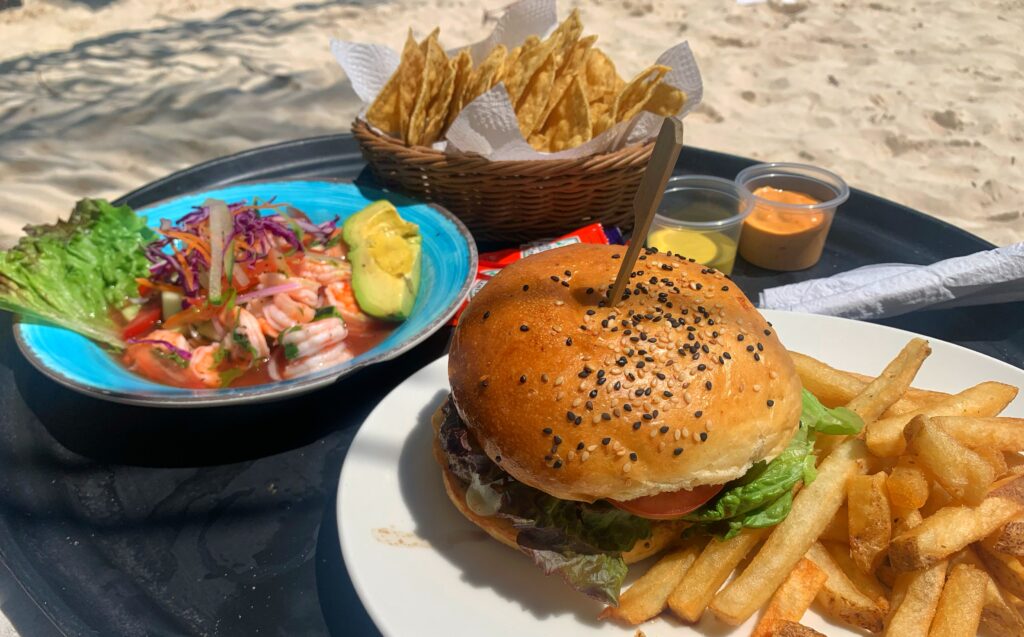 Our recommendations
This is a very good beach to visit and one of the only access points around. We recommend at least going here once while you still can. It is worth a day trip here to enjoy the sun, beach and amazing views!
If you have young ones, the pool is perfect because it has two levels. Most adults seeking a little quieter day at the beach, go on either side of the beach club and enjoy the shady areas with palms. All the areas have waiter service. We found the waiters to be very attentive and helpful.
Overall for the price this is a good deal. This is not a jumping party place, but rather a calm day at the beach.
How much is the beach club?
The day pass price is 350 pesos which goes toward consumption. Included are the loungers, some with umbrella (first come first serve). The pool is included and has seating near it as well as chairs under the palm trees on both sides of the beach club.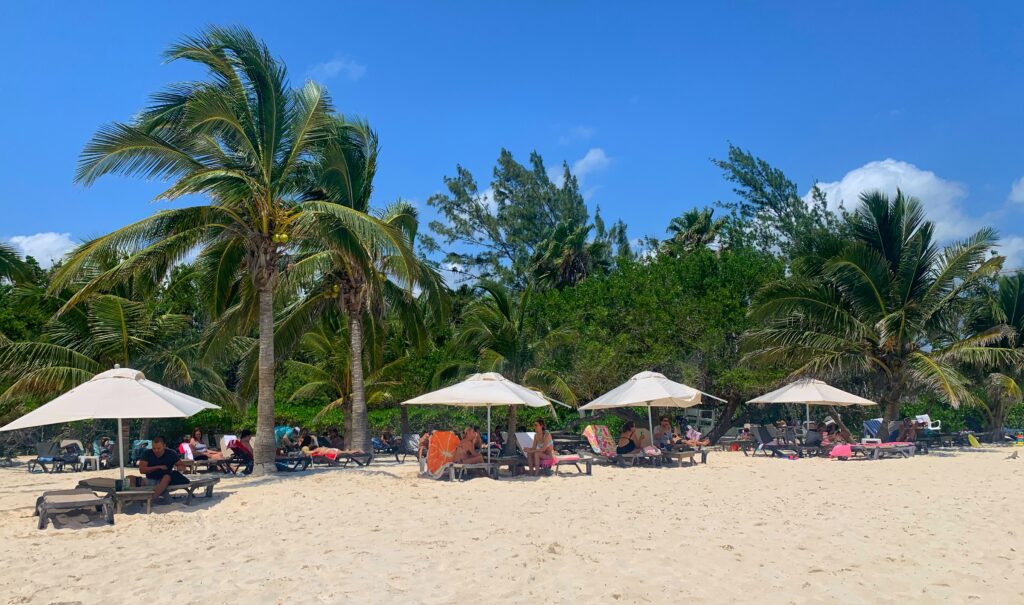 How to get to this beach club
You will need either a car or a taxi to visit here. It technically is possible to bike here, but the distance might discourage most. Here are the detailed directions because it is not well signed.
Car directions
You can enter from the 307Highway or from the end of 5th Avenue into the Corasol gated community. At the check point just mention you are going to the Marena Beach Club. If you are coming from the end of 5th Avenue, you will pass by the first development on your right called Mareazul. Just after this there is a dirt road going toward the ocean. There are no signs and the road is full of potholes. You will need to drive the straight road until the rope and security guard. They will show you where to park and mark down your license plate number. Parking is free. It will take about 10 minutes to drive here from the center of Playa Del Carmen.
By Taxi
Taxis will be a little more for this area since it is a different zone. You can use one of the taxi apps to calculate the cost. At the Morena Beach Club there is a taxi price list for your return and they can arrange a taxi for you if needed.
Other beach clubs in and around Playa Del Carmen
If you like to go to beaches in the Riviera Maya and perhaps enjoy a beach club, here are some options.