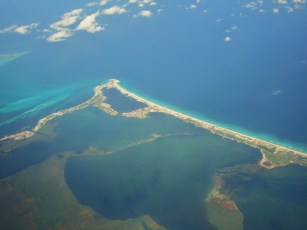 Flying over the Riviera Maya and Aerial Photos
Even flying in and out of Cancun Airport or Cozumel will show you the beauty of the Riviera Maya and the Yucatan Peninsula.  The Riviera Maya is nice on the ground but here is another perspective. Here is a collection of photos we have taken of aerial shots. We hope you enjoy them.
If you want to see the Riviera Maya from above while on vacation see how below with a cool tour.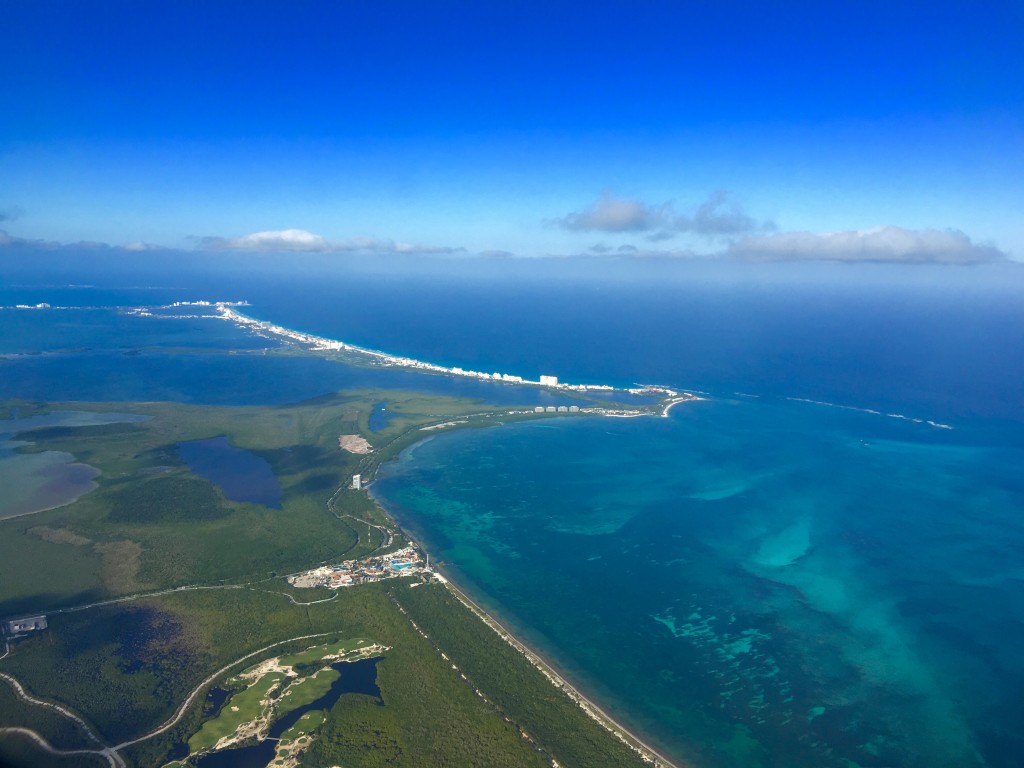 Here is an aerial view of Playa Del Carmen looking out across the ocean to Cozumel.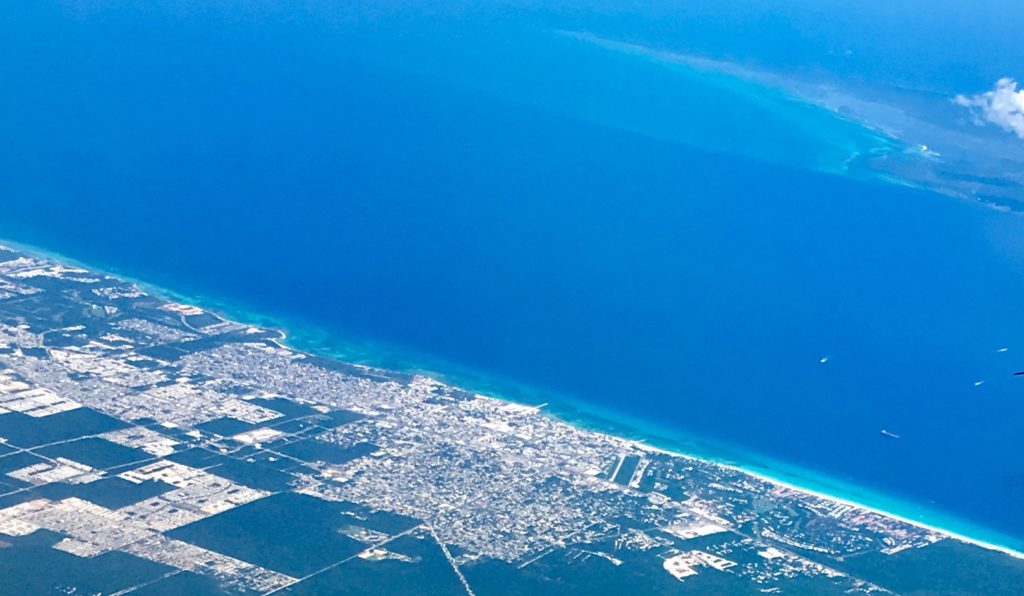 Riviera Maya Flight Tour
Do you want to see these views from above when on vacation? You can on a cool tour. this tour will pick you up from your hotel and take you to Cancun Airport. Here you will board your plane and go for a flight. This is a two hour flight and overall time of about 5 hours for this tour. For all the details see the button below and see the Riviera Maya light never before!

Aerial Photos of the Yucatan Penisula and Rivera Maya
Here you can see Puerto Morelos. This is a town just north of Playa Del Carmen. The 307 highway is on the bottom half. Here you can see the mangrove that separates the beach part of Puerto Morelos from highway and other part of town.