The Pitted Date is a vegan bakery and café here in Playa Del Carmen. They offer healthy options for those that like vegan eating. The name (The Pitted Date) comes from the use of many dates used in the baking.
Owners Oscar and Emma have put a lot of work into this small bakery to make it feel charming and as well tasty. There is a seating area on the front patio and a nice clean store with a window to the bakery where the magic happens.
This bakery should fit in very nicely on 26th Street because it is next to Bio Organicos vegetarian restaurant. It is a good street to get a healthy meal and then dessert.
You can order whole pies and cakes with 48 hours notice now.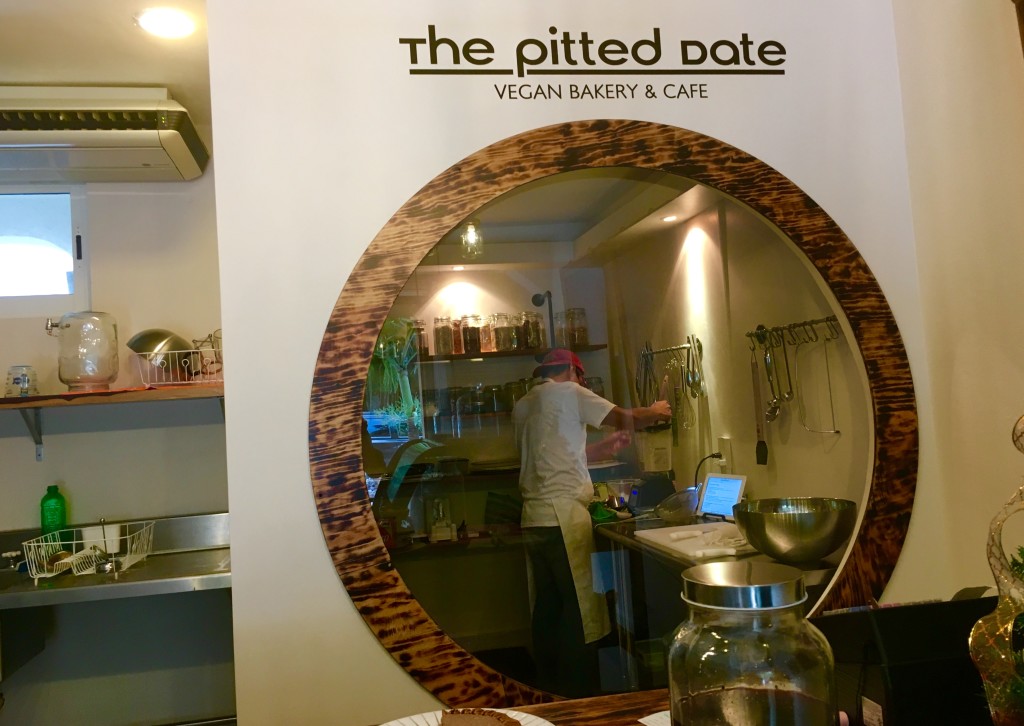 Below is a sampling of what they have. There are brownies, tarts, pies, tapioca cups and cheesecake. Why not stop in and say hi to this bilingual couple and taste some vegan treats. Prices range from about 30-120 pesos each.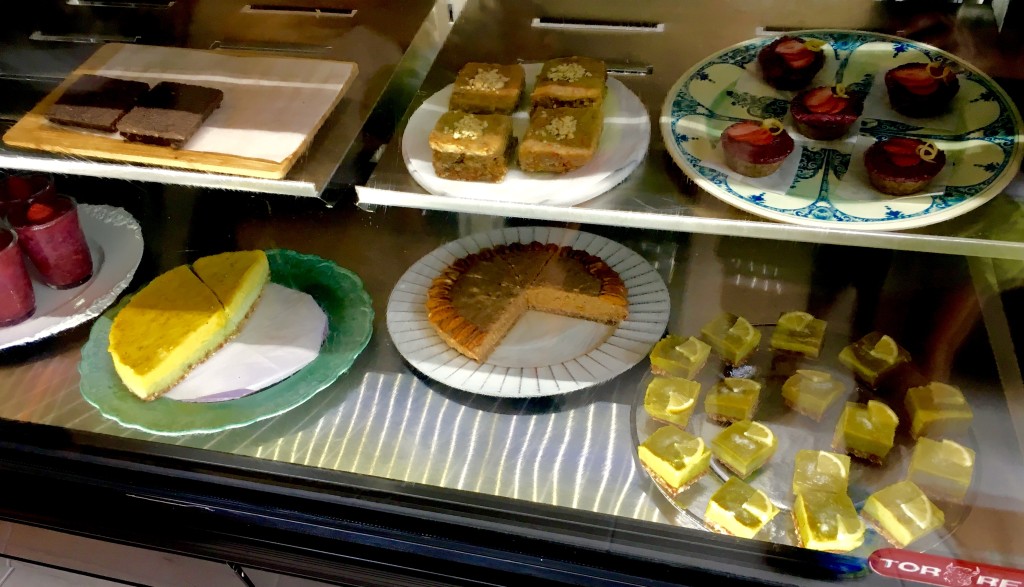 If you like places like this that offer vegan or vegetarian food, be sure to check out our Guide to Vegetarian and Healthy Eating in Playa Del Carmen.
Hours
They will be open 8:00am-9:00pm daily. Since they just opened they are closed on Mondays and close in the evenings when things slow down, so best to go in the early day. Tip: You also get the best selection earlier in the day.
Where is The Pitted Date Bakery?
It is on 26th Street between 5th Avenue and 10th Avenue. It is next to Bio Organicos Restaurant on the south side of the street.
Have you been to The Pitted Date Bakery? What did you think? We would love to hear from you in the comments below.