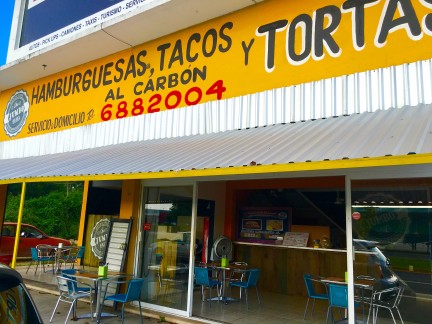 The Jumbo Grill is a popular local place to grab a casual burger. Hamburgers is what they are known for the most but they also have a full menu with tortas, hot dogs, and tacos.
This is an open air restaurant on the side of the main street facing Cento Maya Mall.
Menu at The Jumbo Grill
Below is just the hamburger menu since that is what most people go here for. There are a lot of styles of burgers.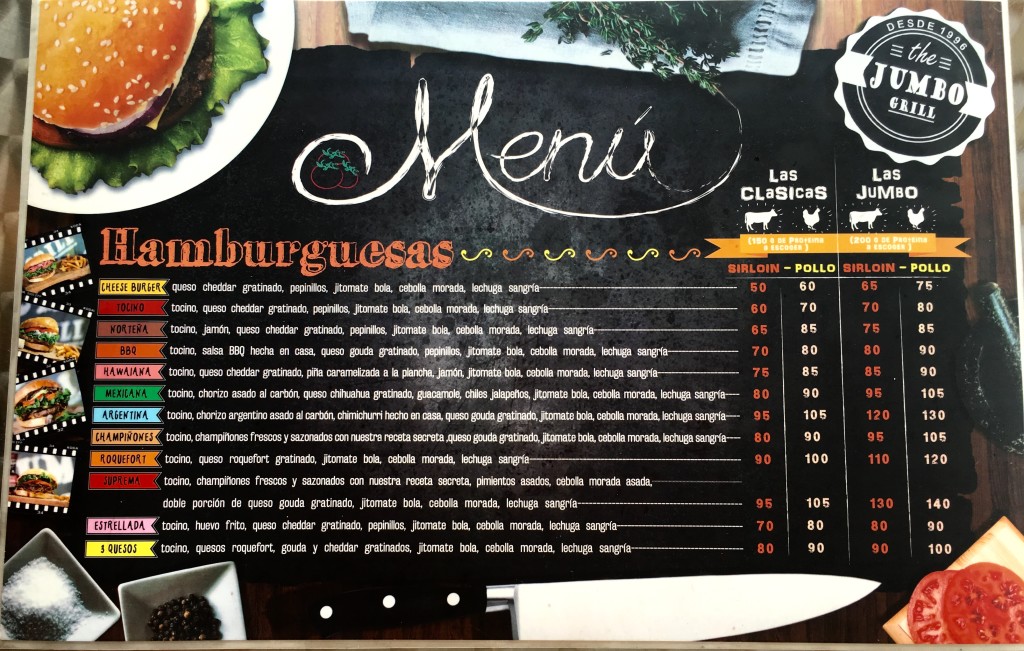 All burgers come in two sizes (classic and jumbo) and you can have your choice of meat, sirloin or chicken. Prices for burgers range from 60-140 pesos. You can make them combos with drink or fries for 30 more pesos.
The buns are slightly toasted and the condiments are fresh. The patties are seasoned and not store bought.
Below are two photos of burgers so you get an idea of size and quality.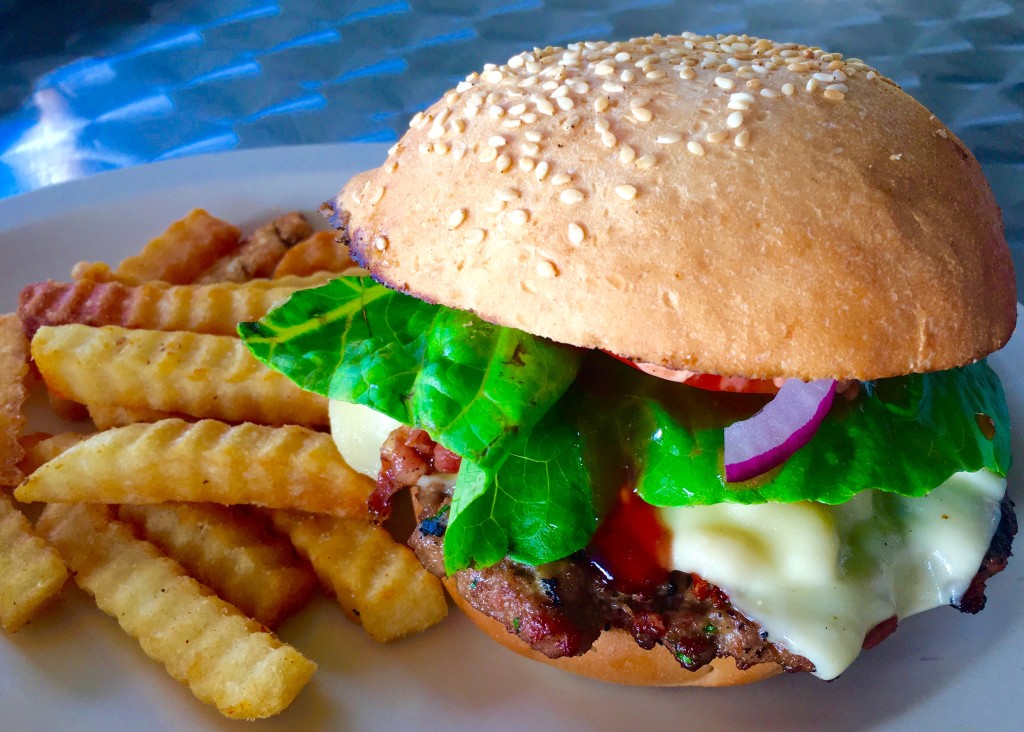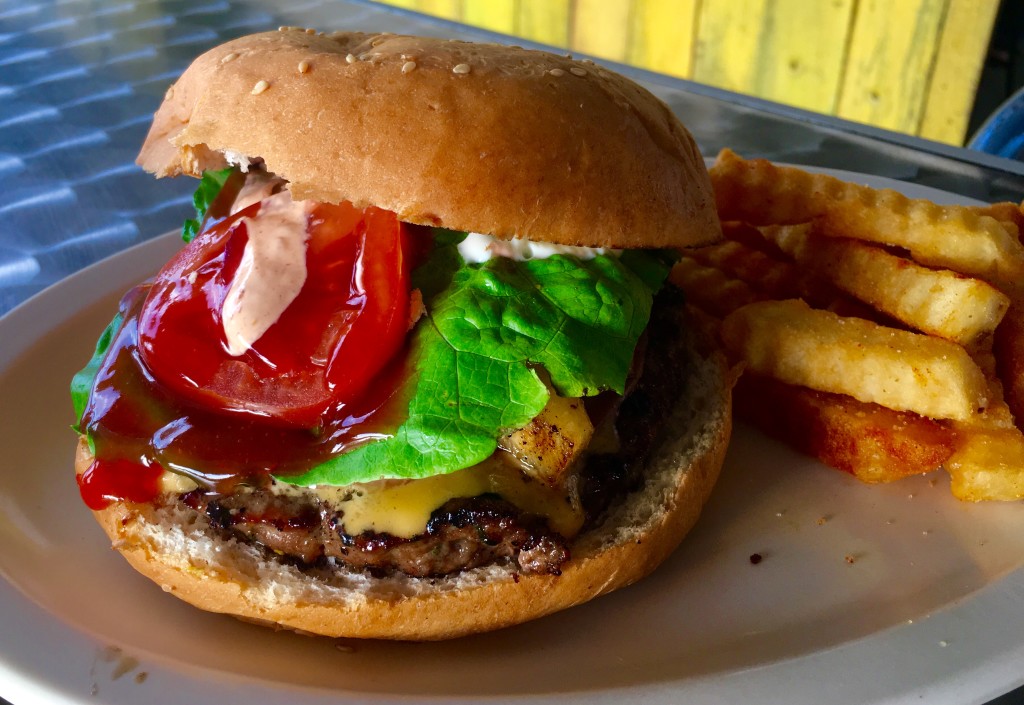 If you liked reading about this burger place, be sure to check out our Hamburger Guide to Playa Del Carmen here.
Our recommendations
If you want a fresh off the grill burger in a casual atmosphere then this is a good place for you. These are good burgers here, not gourmet but not store bought patties. If you are going to Centro Maya Mall then this is a good place to eat at. It is a better option than some of the food court in the mall.
Phone number
984-688-2004
Hours
Open Monday-Sunday 1:00pm-10:00pm
Where is The Jumbo Grill?
The Jumbo Grill is on the road in front of Centro Maya Mall that is perpendicular to the Highway.

Have you been here? What did you have? What did you think? We would love to hear from you in the comments below.