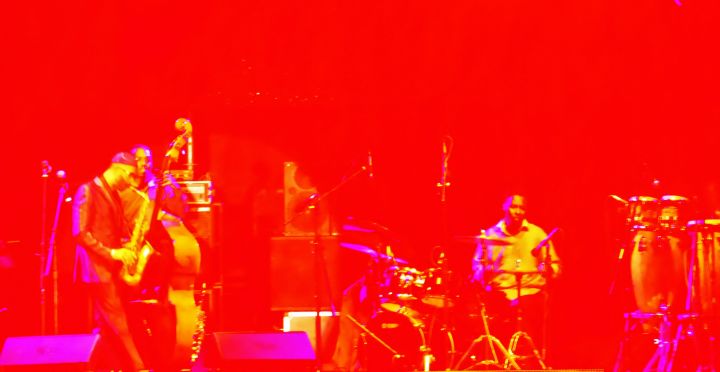 Riviera Maya Jazz Festival 2021
The annual Riviera Maya Jazz Festival in Playa Del Carmen has been going strong since 2003. Playa Del Carmen does not have museums but there is a lot of culture here and events like this one that bring great talent to the area. Such jazz greats like George Benson, Tower of Power, Sergio Mendez, Spyro Gira, Herbie Hancock, Celso Pina, Earth, Wind, and Fire and many more have all played at the Riviera Maya Jazz Festival.
The Riviera Maya Jazz Festival is a three day event that falls in late November every year. It is on Mamitas Beach, just north of the beach club (follow 28th Street to the beach and turn left). This is a great space for the event because it is easy to get to and you can enjoy the beach while listening to the music. There is a large stage built every year and it is well organized to accommodate all that want to come and see this free event.
The event is free but the area close to the stage is a small fee of 18 pesos per person. There is even a VIP area that is much less crowded and if you can manage to get into it, you should.
Riviera Maya Jazz Festival 2021
Good news! The Riviera Maya Jazz Festival is coming back in 2021. The dates for 2021 will be November 25th-27th. See their Facebook page for more details.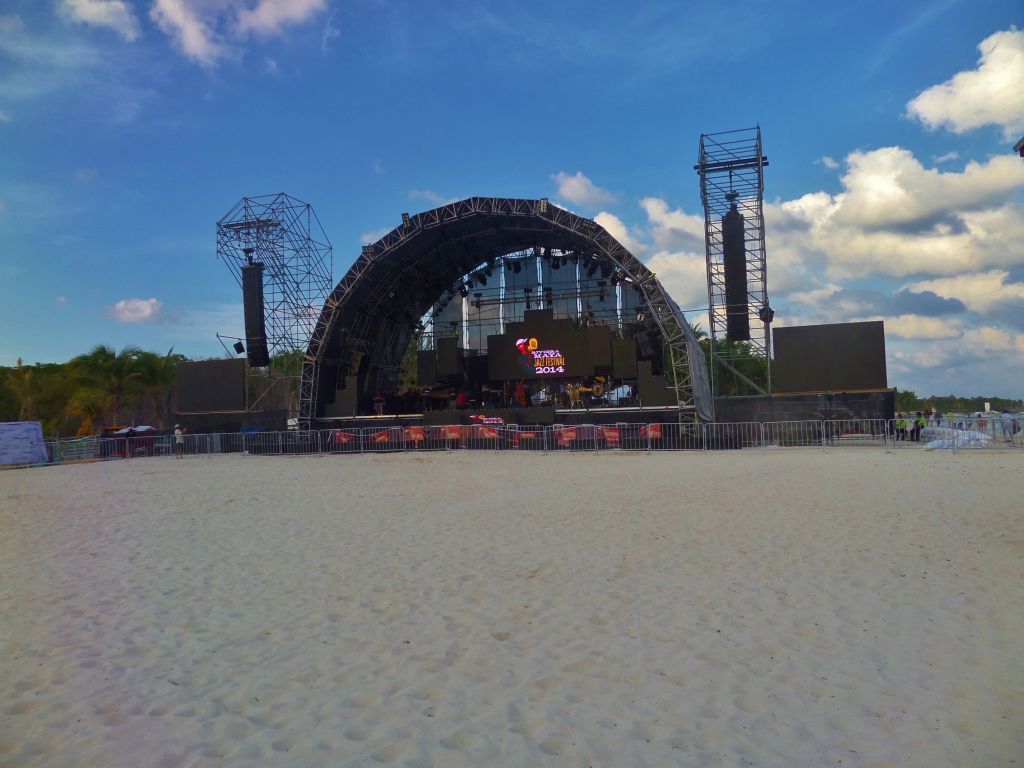 Tips for attending the Riviera Maya Jazz Festival
If you go, get their early if you want seating and bring friends so you can take turns going to the bathroom. There are sections with fence and security tries to maintain some order to the free and open seating. It is crowded and only the people in the front sit down and the back areas is standing only.
The nightly events go for about 4-5 hours so if you are really into it, bring some beach chairs or blankets and get there early. Everyone brings some snacks and drinks (including alcohol which is tolerated)
This FREE event does bring in money to the city. It is estimated that 9,000-15,000 people attend the event nightly. While many of those people are local, it does bring a boom to businesses in the area. Restaurants in Playa Del Carmen stay open later to accommodate the patrons and they often entice some of the customers with special jazz music playing while you eat. This event just adds to the variety of cultural events in the city and balances out the music scene from the other electronic and pop music fest that come to Playa. It also kicks off the higher season from late November through March. So if you are a resident in Playa Del Carmen or just happen to visiting during late November, check out this great free cultural event if jazz is your thing.
When is the Riviera Maya Jazz Festival in 2021?
The schedule is as follows: November 25th through the 27th of November.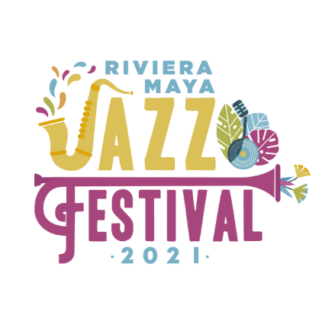 For other yearly events in Playa Del Carmen you can check out event calendar here.
Have you been to the Riviera Maya Jazz Festival? What did you think? Let us know in the comments below.