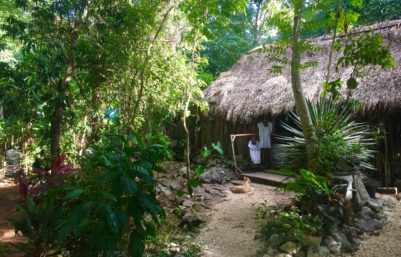 Sustainable living in Mexico
With an increasingly stressful world, more polluted, crowded and unhealthy environment, people are looking to sustainable lifestyles. While many in Europe and northern North America seek out rural land or even urban farmsteads, some are pioneering sustainable living in Mexico. This is not just retired people looking to move to Mexico, there is a younger generation that is seeking the move and lifestyle.
Why in general is Mexico a good option for sustainable living?
Mexico in general has retained much of it's farming culture. Due to economic development, cultural heritage an other factors, many today living in Mexico are sustenance farmers and many more have working gardens to produce food. The new generation of Mexicans is more conscience of the environment and there is a general movement toward a more environmentally friendly way of doing everything.
Mexicans in general are very welcoming to outsiders. In many small towns in Mexico, it reminds people of a time gone by, like the 1940's or 1950's. People have found a quieter life and even stores where people know your name and talk about what you are doing.
For those that are retired, Mexico has good visa laws that make moving to Mexico fairly easy. For those still working, if you can meet income requirements or working online, it is fairly easy to get a visa to live in Mexico.
Non commercialization, large land mass and quality of life attract many likeminded people to Mexico. Lets examine one part of Mexico in particular which is in our backyard, the Yucatan Peninsula.
Lets focus on the Yucatan Peninsula for sustainable living
Mexico is a big country with a lot of climates. There are a lot of good places to focus on sustainable living in Mexico like Veracruz but for now, we are going to focus on the Yucatan Peninsula. Here are six things that make a sustainable lifestyle in the Yucatan good.
warm year round climate.
many small communities are already set up for sustainable living.
the Yucatan Peninsula is a very safe area and peaceful. There are very low crime rates.
you have access to modern cities like Merida, Cancun, Tulum and Playa Del Carmen.
there is a good transportation network of roads and international airports.
relatively good supply of water. Tropical rains water the peninsula and filter through the limestone to the underground aquafer.
Advantages of living in the Yucatan for sustainable living
Lets examine some of the six points from above that are good reasons the Yucatan Peninsula of Mexico can be a good place to set up sustainable living.
Weather factors
The first point is the weather. Yes it is hot year round, but this comes with sunny skies. This means that there is no need to worry about heating and you can have a year round growing season. There is a wet season in late May and early June. In October there is a second wet season. The driest time is from December to April. Typically this is when much of the forest gets very dry. If you maintain watering your garden though, you can have year round growth.
For centuries Mayan farmers have worked with the weather cycles of the peninsula. Rotational farming was done and in the dry season, farmers would burn the fields to release the nutrients back into them.  There is a lot that todays sustainable adventurer can learn from the rural Mayan farmer.
Eco Mayan communities
When you drive around the Yucatan today you can see many simple homes with yards in rural communities. When you examine them, often you will see the yards are well organized with plants, fruit trees, farm animals and basically a very sustainable way of life. This means that even with poor soil and a little work, the land can be used to work for you. Unfortunately as the economy changes, and young people in small communities go to work in resorts or cities, this sustainable way of life is in decline.
Making money and access to the world
Many people look to provide services like growing organic food and selling it. Having access to markets where you can sell these things is key. With places like Tulum and Playa Del Carmen, there are many chefs that look for local ingredients and healthy food. Even large resorts have local buying plans now. So there is a plus to having the farm to market connection so close. Even in other parts of Mexico where people might want to set up sustainable living, you have a much larger distance to places where your products can be sold.
You might like to read and see our video interview with Miris who makes and sells sustainable products in Playa Del Carmen.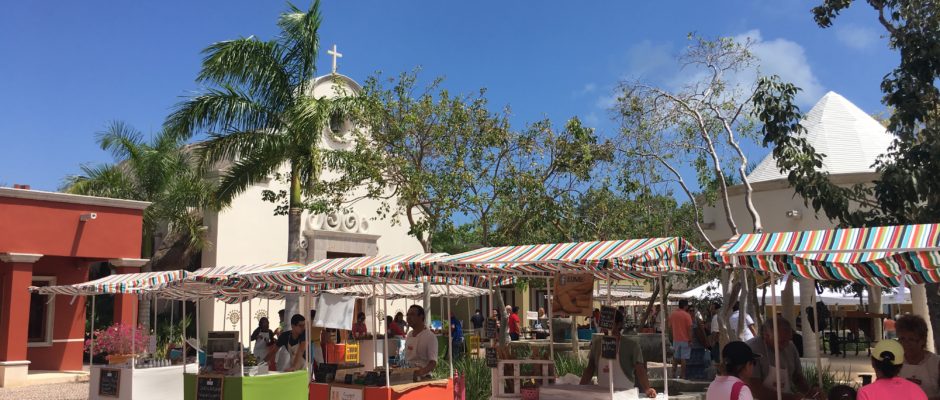 So what are some of the things you need to overcome for sustainable living?
The biggest thing people will notice is the soil quality. Most of the peninsula in the ancient past used to be ocean floor. It is presumed that the Chicxulub meteor crashed into the Gulf of Mexico and pushed up the peninsula making land. This can be seen by the shell fossils in found in the limestone.
It takes hundreds of years to make one inch of soil. Many areas of the peninsula have red clay or poor soil. So it will be a challenge to find land with good soil or learn to work with what you have.
In general the main agricultural area of the peninsula based near Valladolid. You can find many ranches stretching up to Tizimin. the western half which includes Merida is dryer than the eastern half of the peninsula.
Finding a balance between space to live and modern conveniences
Everyone has a different idea of sustainable living or off grid living. To some it is rural farmland with solar panels and no connection to the modern world and others might want to be connected to the grid, have internet access and places close to buy things.
Finding that perfect mix might be hard since you have to get creative with what options you have. For example in some parts of cities in the peninsula, there is no internet access. Even cell signals are limited to most areas around roads in the peninsula.
If you are looking to connect to the electric grid, it should be noted that some rural land that is far off the road can require expensive connections. However solar is a good and viable option because of the amount of sunlight in the peninsula.
Finding land or a home with title and restricted zones
Everyone foreigner is allowed to buy property in Mexico however there are some unique rules and factors to be aware of. We will only give a brief overview of these. Anyone looking to buy property should fully understand the legal requirements and technicalities of the law.
The constitution of Mexico has restrictions for non-Mexicans purchasing property near the international boarders and costal boarders. This old requirement was for national security and not to have armies invading. In order or allow foreigners to buy property in these areas, they came up with a plan for the banks to hold the title. This would be done by setting up a trust called a fidecomisco. This is a safe process but does have cost and annual fees attached with it. Of course if you buy inland you do not have to set up a trust and you hold the title without a fidecomisco.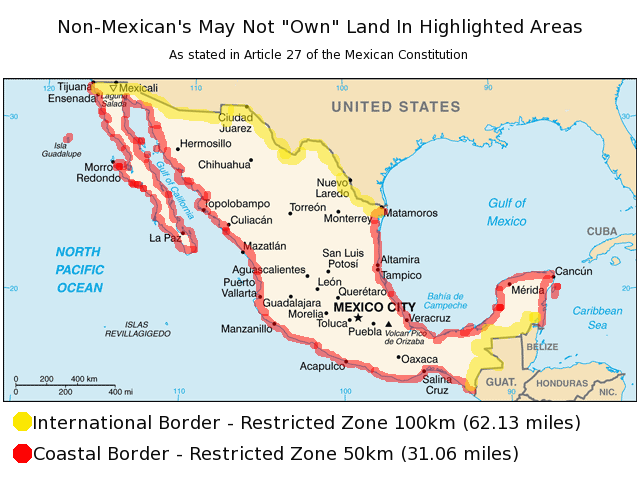 Ejido land in Mexico
Another type of land is called ejido land. This type of land is communal land belonging to the community living there. This can be anywhere in Mexico. This type of land is not titled and is not sold between parties for the most part. When looking for land in Mexico and the Yucatan you should ask if it is titled land. For the most part, titled land is near communities and cities. This might narrow the possibilities down for options for you.
Building a house or restoring one for sustainable living in Mexico
You will be happy to learn that people for thousands of years have been building sustainable houses in the Yucatan. Mayan people worked with what resources they had and also with the climate to develop a style of house that has not really changed much over time.
Typical Mayan homes have a rock foundation, small growth timber for walls and renewable palm or grass roof. Not only are these types of houses very sustainable, they also work well with the climate. Since they are a natural material they do not absorb heat like concrete and radiate it back at night. Doors were also designed to create a crossbreeze in the house.
For more photos and explanation of Mayan houses, see our article here.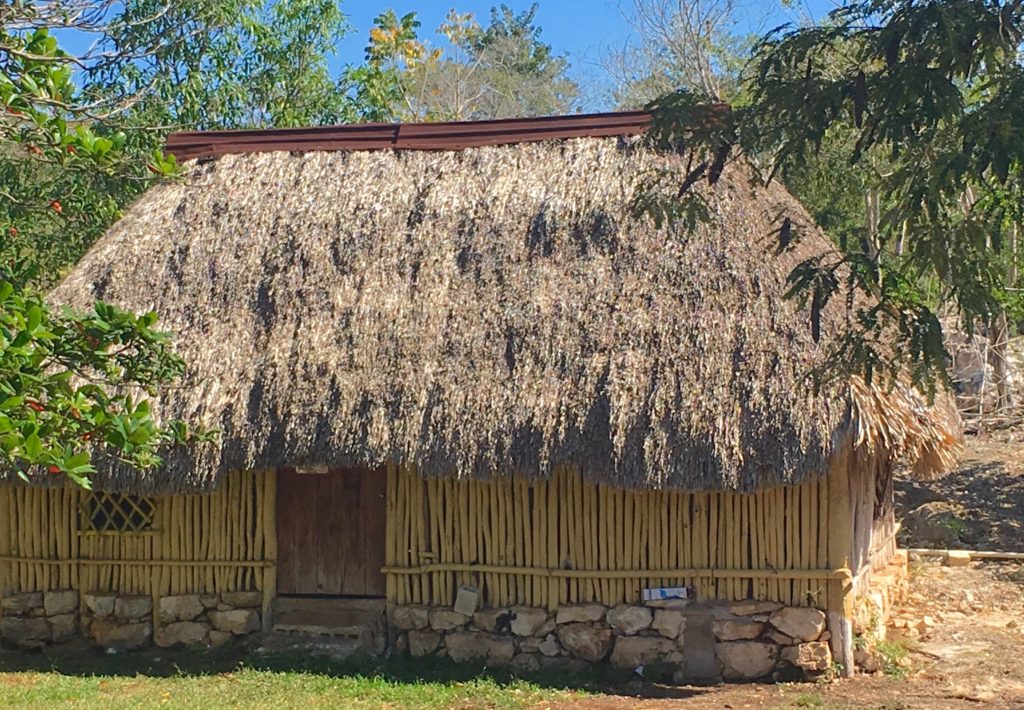 Of course many people might like something more modern and larger. We only mention these types of houses to show you what is custom here. There are colonial houses in many small towns that need restoring and construction of new homes is very affordable.
All levels of sustainable living styles can be achieved in the Yucatan Peninsula. If you choose to restore an old colonial house you will have the advantages of high ceilings and thick walls to keep you cooler, if you build new construction you can do so affordably and with many sustainable materials.
Living sustainably in the Yucatan
As you explore the options of living sustainably in Mexico you will find that many are already doing so. There are surprises, treasures and so much to learn in Mexico. As more people seek out a sustainable lifestyle we hope this inspires even more to live in harmony with nature so we can protect and preserve the beautiful places we love to visit and live.
Have you thought about moving to Mexico for a sustainable lifestyle? Are you considering the Yucatan Peninsula? Do you have questions or comments? Let us know below.
For a look at where expats tend to live in the Yucatan Peninsula, see our article here that describes some of the advantages and drawbacks or each place.