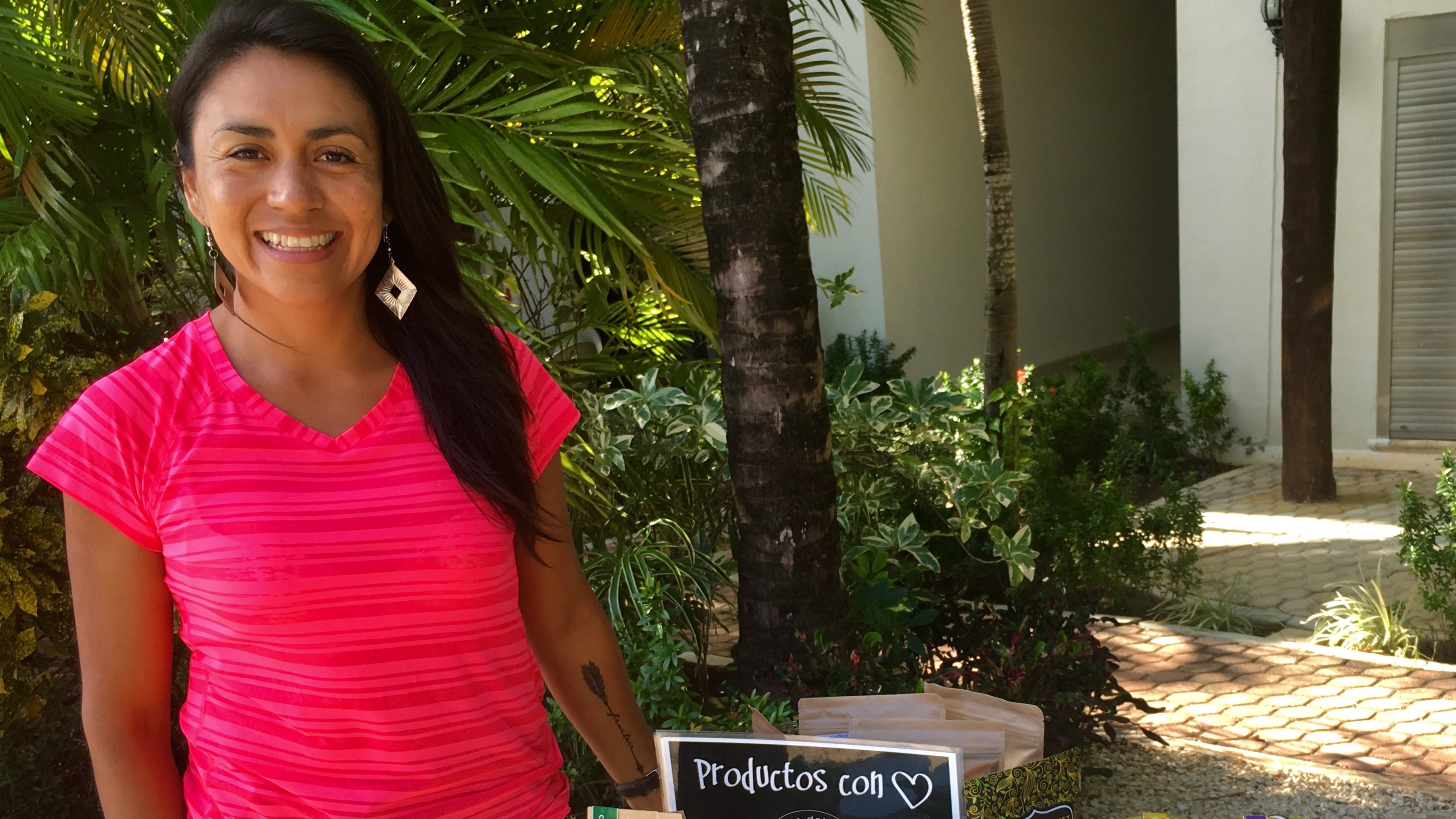 Interview with a provider at local markets in Playa Del Carmen
There is a local food movement in many places of the world now. Here in Playa Del Carmen there are some small food markets that feature local foods and locally produced foods. We wanted to bring you an interview with a local producer and seller at some of the markets. Meet Miris.
Miris moved from Veracruz Mexico to Playa Del Carmen in 2014. She has worked with producers and developed products to sell here. The main idea is to offer things locally made items and offer healthy products. Her products are preservative free and can have some healthy benefits.
Miris is just one of the local people working hard to bring good products to market here in Playa Del Carmen. We wanted to take the time to talk with her and present this video interview with you.
Our video interview with Miris
What are some of the products Miris sells?
Stevia
Coffee
Raw honey and turmeric honey
Chocolate
Meringa powder
Sugar free jams
Natural peanut butter
Kombucha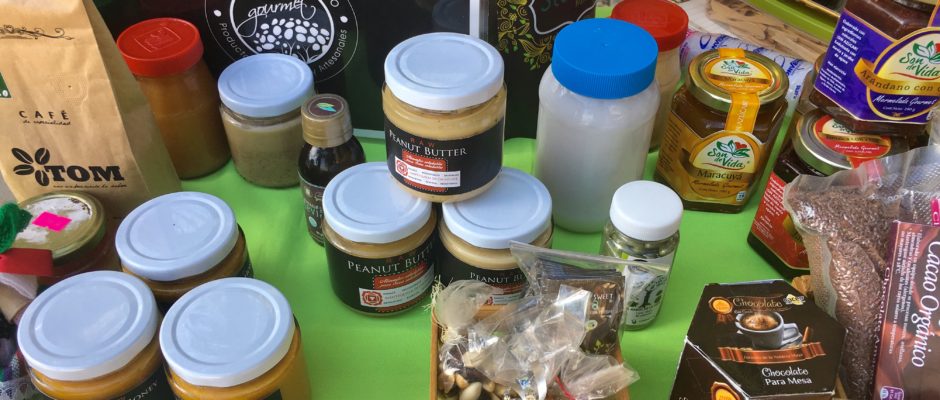 Where can you find Miris and some of these products?
Dac Market. 30th Avenue between Constituyentes Avenue and 20th Street.
Papalote Market. 25th Avenue and 30th Street. (seasonal)
Puerto Morelos farmers market.
Directo del Huerto Gourmet
Directo del Huerto Gourmet is the company of Miris. If you would like to get in contact or know more about the company and products, here is a link to the Facebook page: https://www.facebook.com/DirectodelHuertoGourmet/
Have you been to any of these markets? Did you buy any product you liked there? Let us know in the comments below.