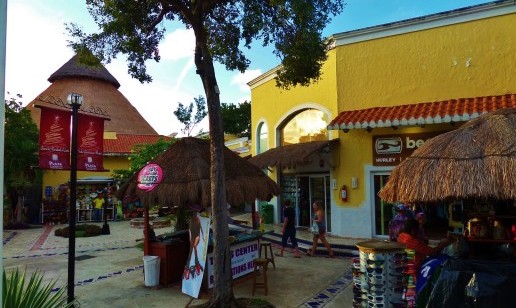 Plaza Playacar is a small plaza where you can shop if you are staying at one of the all inclusive hotels in the Playacar section in Playa Del Carmen. This area is close to downtown but still a whole little world to itself. While most people that stay at resorts spend most of their time by the pool or on the beach some might want to do a little shopping. This is only one option besides the hotel gift shop to do some souvenir shopping. Lets see what it is like and what is there.
Plaza Playacar shopping
The Plaza Playacar  is a small outdoor collection of shops that give visitors an opportunity to get some souvenirs and take some memories home with you. How does the shopping here compare to going downtown? Well, there is mostly lower end souvenirs here. Some of the things are not even local or representative of what is from this area.
Some of the items are on our tackiest souvenirs in Playa Del Carmen list can be found here. You can find t-shorts, key chains, magnets and other small things here.  If you want to do more serious shopping then you really should visit 5th Avenue and search through some of the stores we have highlighted on our shopping section. On 5th Avenue you have more original made, hand made and higher end gift shops as well as the same things in Plaza Playacar.
If you are just buying basic souvenirs like t-shirts and magnets the prices are about the same in Plaza Playacar and 5th Avenue. You will just get more options on 5th Avenue and there is much more energy.
What are the shops like at Plaza Playacar?
Below are some photos of the shops there. You can see a t-shirt shop, some of the typical souvenirs and a more local inspired Mayan clothing store.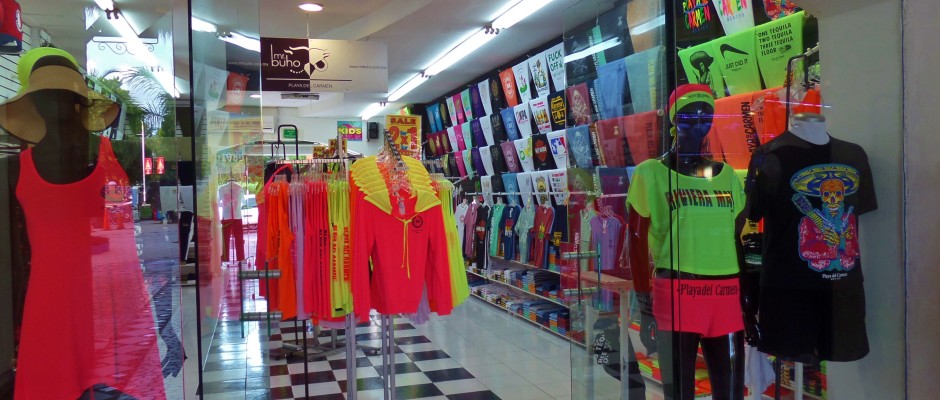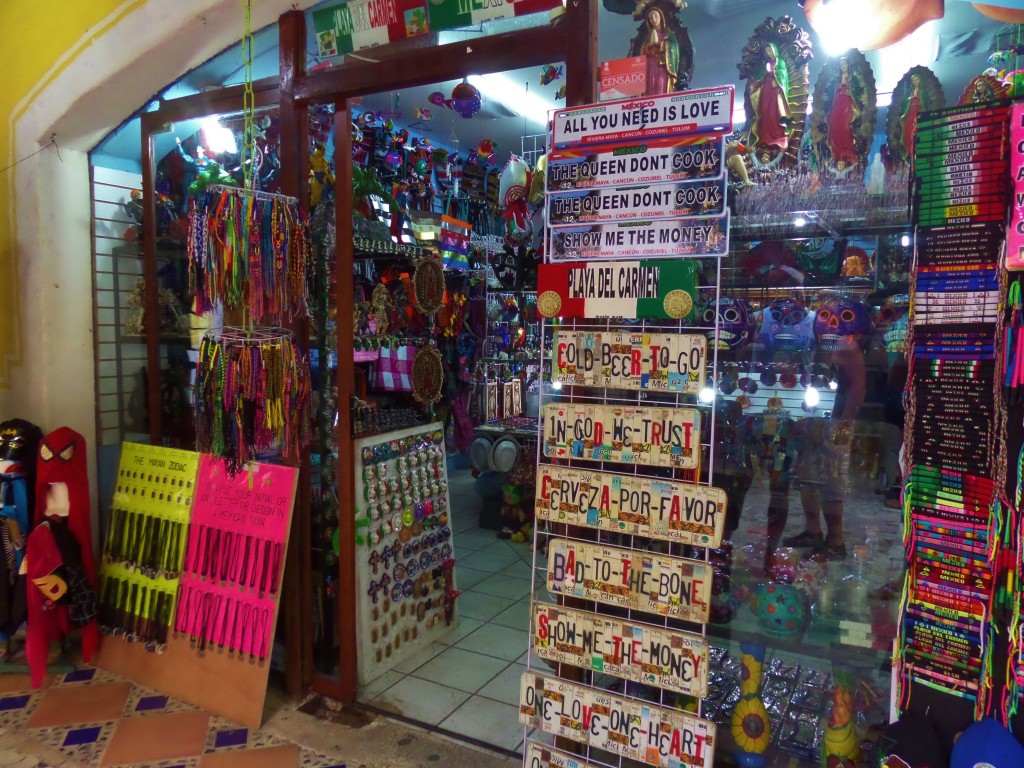 There are only a few options where you might get something of quality here. Jewelry, sunglasses or in the Kin Mayab store. Kin Mayab also has a store in Paseo Del Carmen and is one of the places in Playa Del Carmen you can get more authentic Mayan clothing or embroidery.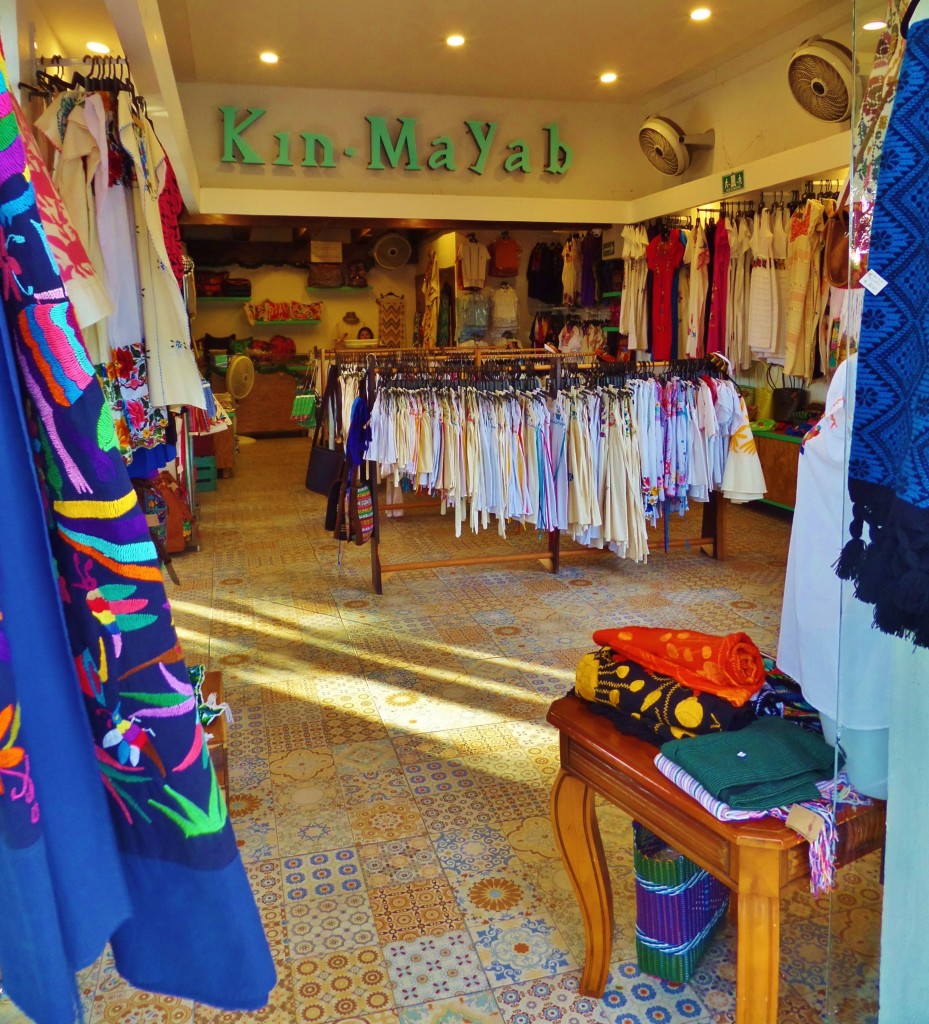 Food and drink in Plaza Playacar
The one thing here you might like to know about is the Starbucks. This can make for a nice morning stop especially if you are out for a walk and want to get your favorite coffee or beverage. This really is the only place for food or drink in the plaza.
Also in the Plaza Playacar you can find: public bathrooms, film center, tour companies, photos ops, and tequila.
Visit this Playacar Plaza but also go to 5th Avenue
If you do not have time to go downtown to 5th Avenue then you might be able to pick up a few things here. We do recommend though that you walk or take a taxi into the downtown area to shop and experience 5th Avenue. It is really magical especially at night.
Some people actually have told guest at resorts that it is not safe to venture out of the resorts, we were totally taken by surprise that someone would say this. Don't let this false advice keep you trapped at the resort, get out and enjoy everything Playa Del Carmen has to offer!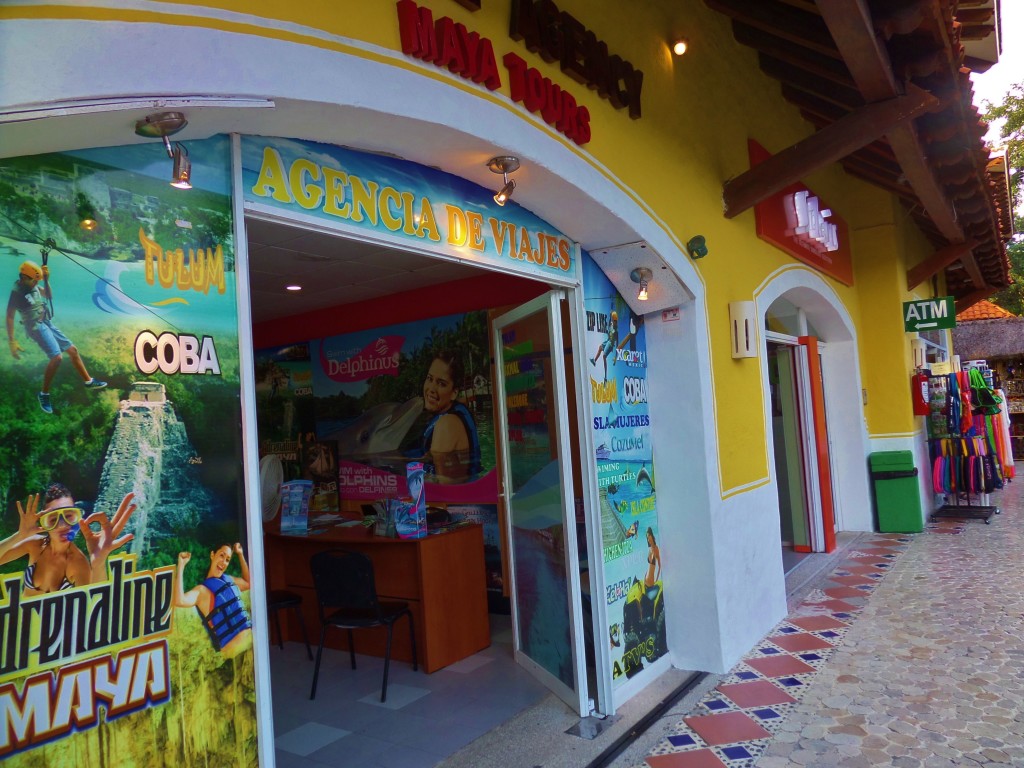 Have you been to Plaza Playacar? What tips do you have for other readers? We would love to hear from you in the comment box below.