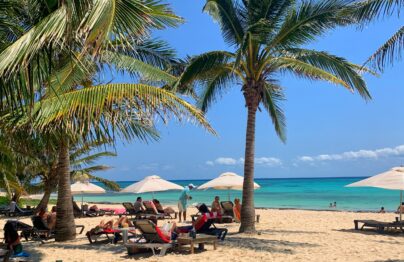 Things that have changed in Playa Del Carmen July 2022
We like to update our readers on things that are new or have changed recently. Here is an update for July 2022. All of these things might not have changed in July, but in or around this time.
Adios IHOP
When IHOP (International House of Pancakes) opened in Playa Del Carmen, there were some excited people. For some, this was a taste of home and a good place to get a full stack of pancakes with toppings. The IHOP was on the corner of 5th Avenue and 6th Street. This was the same location as the Frida Restaurant. A lot of work went into renovating this space for IHOP, but it did not make it.
Why didn't it make it? We can shed some light on this. IHOP is popular among Canadians and Americans mostly. IHOP does have a decent amount of locations in Mexico, most of which are in Mexico City and the north. The IHOP in Playa Del Carmen was the only one in the entire state and only the second on the peninsula.
For one, Playa Del Carmen is not a big breakfast town. Many hotels offer a breakfast and some of the hotels are all inclusive, then there are condo rentals where some prefer to eat in and not always go out for breakfast. Second, the lower end of 5th Avenue, where the IHOP was, does not have a lot of hotels nearby. Then you factor in the amount of other options for breakfast, and you start to see how the odds were against IHOP. In addition to the aforementioned factors, Mexicans for the most part do not eat large breakfasts. Many will have a piece of bread and coffee and then lunch is the largest meal of the day.
So cross this restaurant off your list for breakfast in Playa Del Carmen, but do check out our guide for great options that are still open.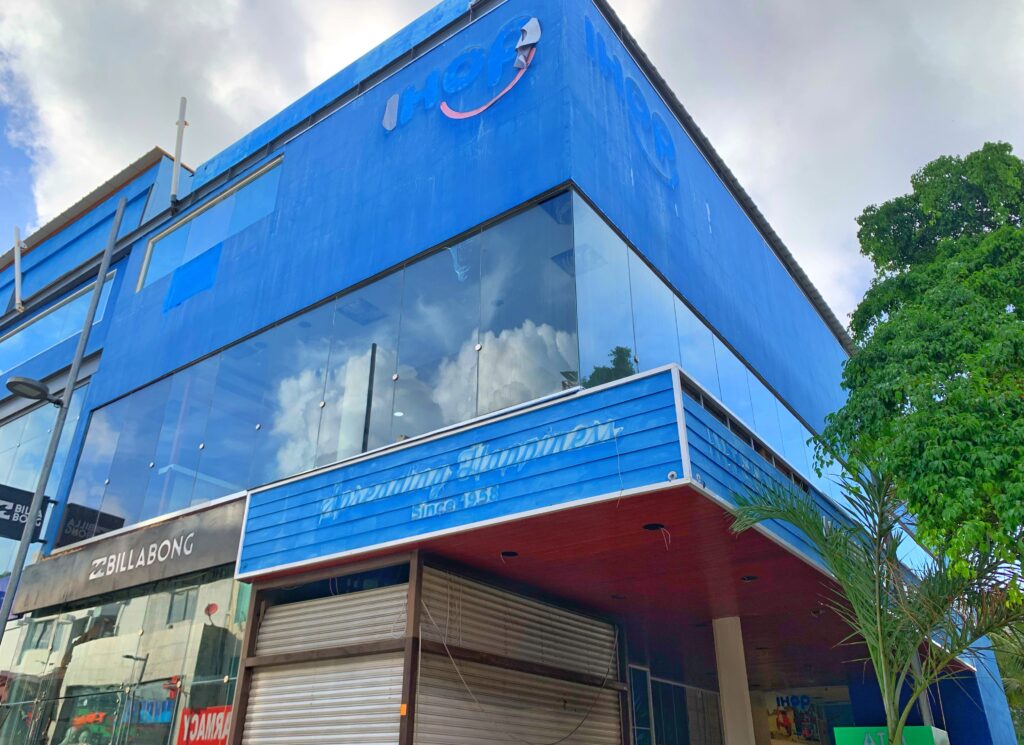 Mr. Sushi moves into the downtown
Another corner of the downtown has seen its fair share of businesses occupy it. What was Cagaumeria and then the Chapultepec beer pub has now turned into Mr. Sushi. This is at the corner of 1st Avenue and 20th Street.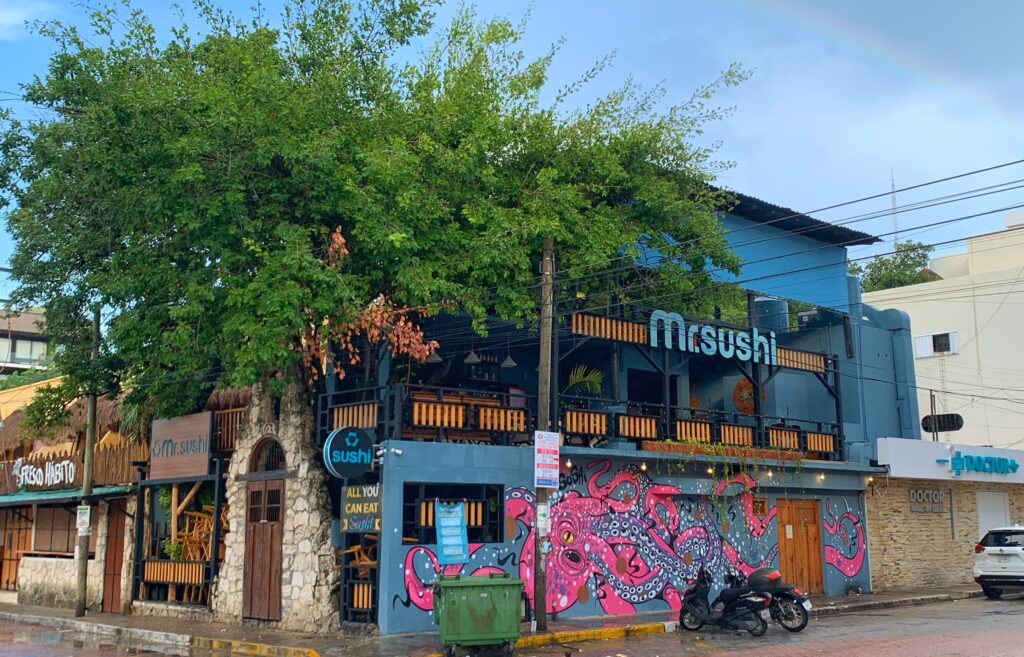 Sfera Department Store closes
This corner on 5th Avenue and 14 Bis has been home to Liverpool Department store before Sfera. Sfera is a Spanish department store that mainly sells clothes. Sfera does well in Mexico and you can find stores in most malls. Perhaps it was this location and odd shaped building that did not work for the company.
The building is narrow and tall, meaning less street visibility and shoppers needed to take escalators to upper floors to shop. Sfera was and is popular with locals for clothes shopping. Perhaps the location with limited parking was too much to make locals come shop. It also could be that not enough tourists wandered in to buy regular clothes on vacation.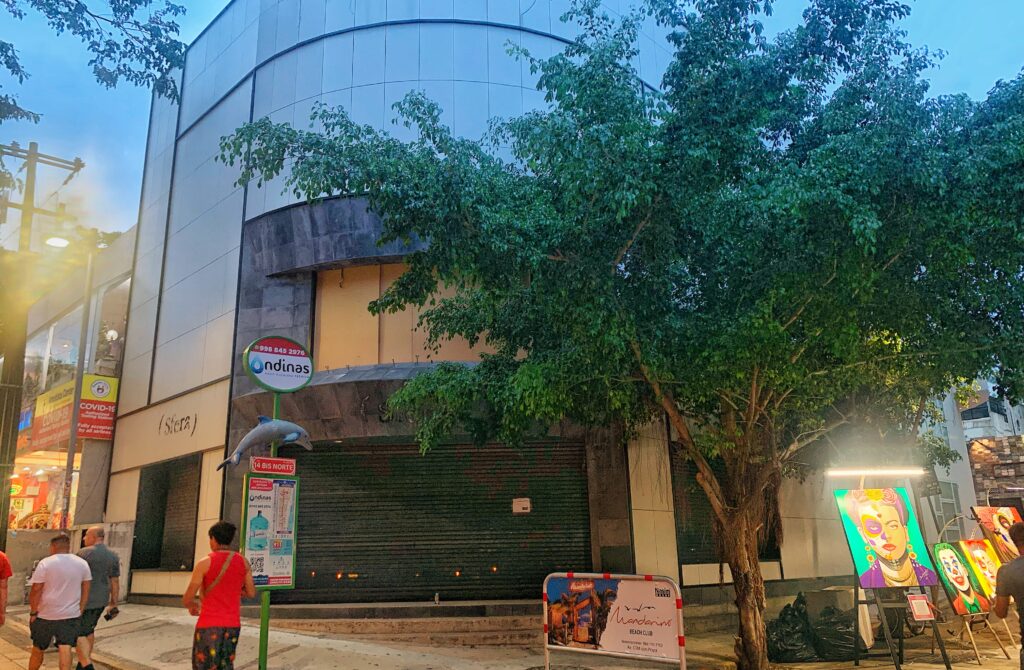 New Beach Club on 4th Street
The Soundset Beach Club has opened on 4th street and the beach. There used to be a local seafood restaurant and chill area for locals to visit the beach. This beach club is geared a little more toward those who want a DJ along with their views. You can see more information on their Facebook page.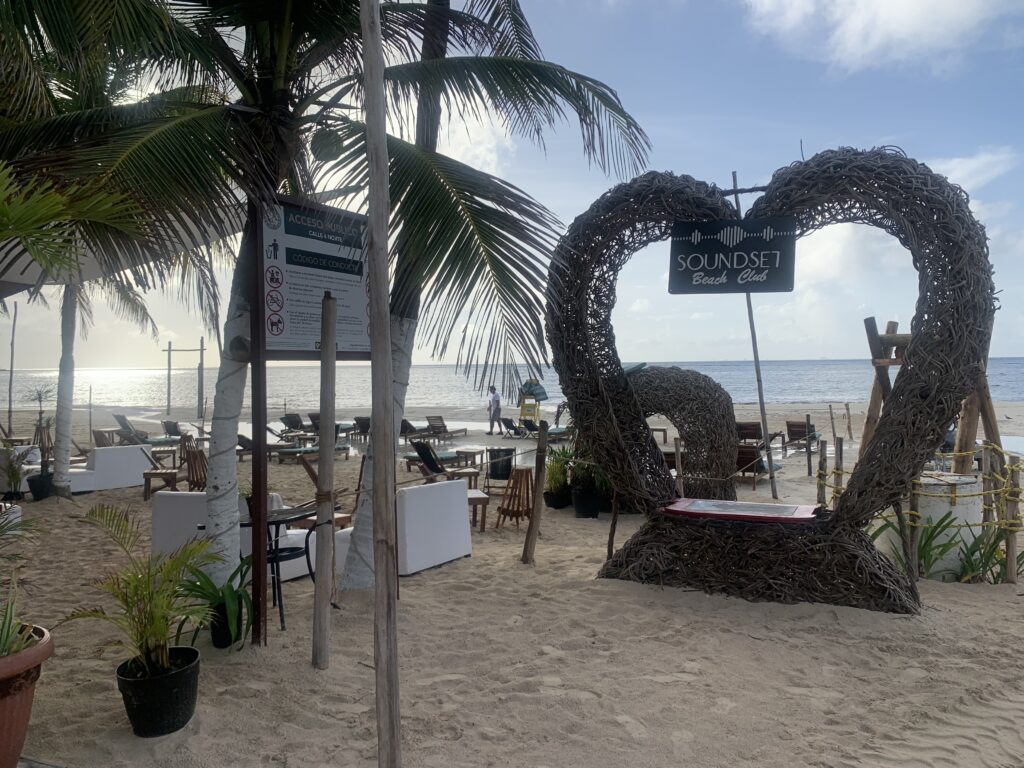 Less Covid testing sites
When nations started requiring a negative test for return to people respective countries, testing sites popped up all over Playa Del Carmen. Now, it is not as much required and all those temporary places are closing. There still are testing sites, just not every block.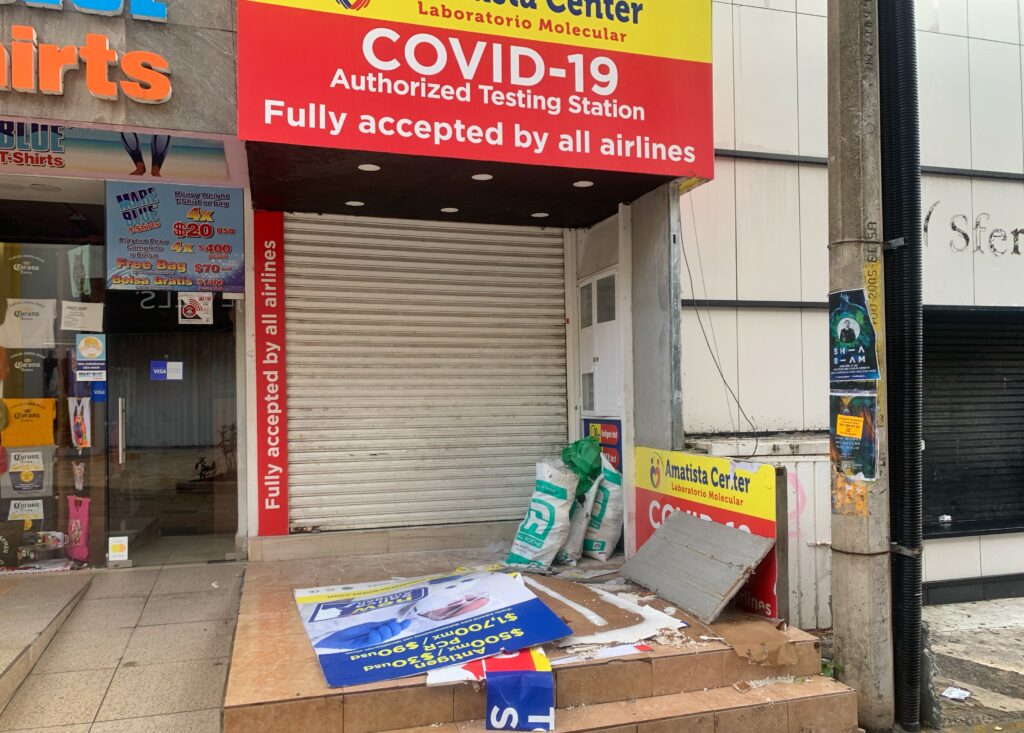 Changes at Quinta Alegria Mall
A few changes can be observed in the Quinta Alegria Mall. The Aldo shoe store is closed now. A while ago the Victoria Secret changed to a jewelry store and the Sanborns spot on the top floor remains vacant.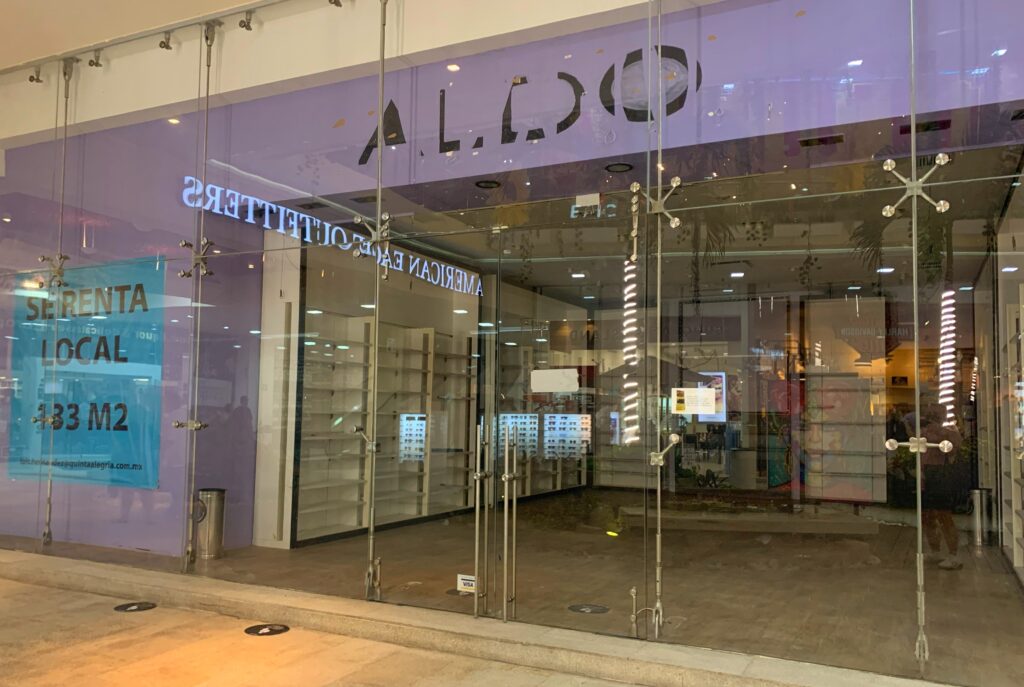 Another location for Café Antoinette in Playa
Some of you might know Café Antoinette from the street with the Cozumel Ferry Pier. Their first location was there and now there is this location on 10th Avenue and 14th street. They are known for their good coffee and fresh croissants from the oven. This is just one of the good coffee shops you can find in Playa Del Carmen.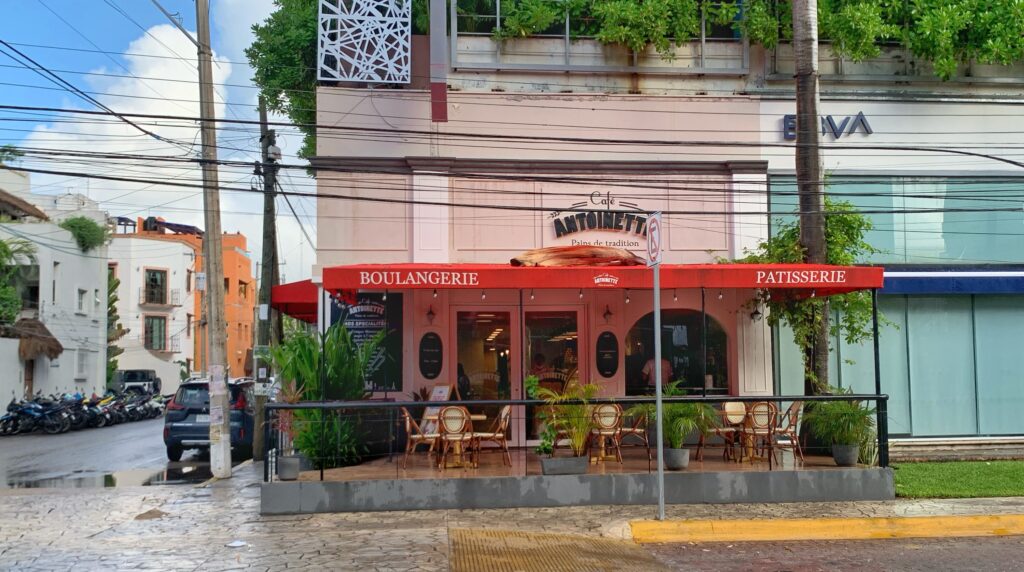 Conclusion
Theses are just a few of the recent changes in Playa Del Carmen. If you come during the next three months you will notice that there are less people visiting. This is normal for this time of year. As more people enjoy summer up north and enjoy time with the kids that are out of school. You can find some lower prices on hotels (especially smaller independent hotels) and a few entrances to the parks of Xcaret. The weather normally during this time has some showers, but usually not enough to ruin a vacation, just keep everything green.