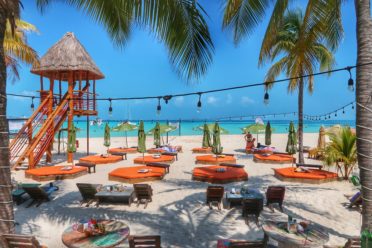 The Green Demon Beach Club at Playa Norte
Playa Norte on Isla Mujeres is one of the most beautiful beaches to visit in the area. Since it is so beautiful most people like to spend the day there. You can just go with a towel and enjoy the beach but a beach club can offer you a perfect day at the beach. One of the best beach clubs on Playa Norte is the Green Demon Beach Club.
The Green Demon Beach Club is a little different then the other beach clubs. It offers nice beach beds, less crowds, healthy food, cocktails, light tropical music and overall good atmosphere to enjoy your day.
Because this is a good beach club for locals to visit as well, we are adding it to our Weekend Guide for Residents. This beach club is affordable, beautiful and makes for a good day trip from Playa Del Carmen.
Our video review of what this beach club is like
Like everything on our website, we visit, try it, experience it and bring back the details for you. Here is our video of this beach club.
What services are here at the Green Demon Beach Club
The Green Demon Beach Club has:
Beach chairs
Beach beds
Waiter service
Bathrooms and outdoor shower
Full menu for all day
Cocktails, beer, juices and smoothies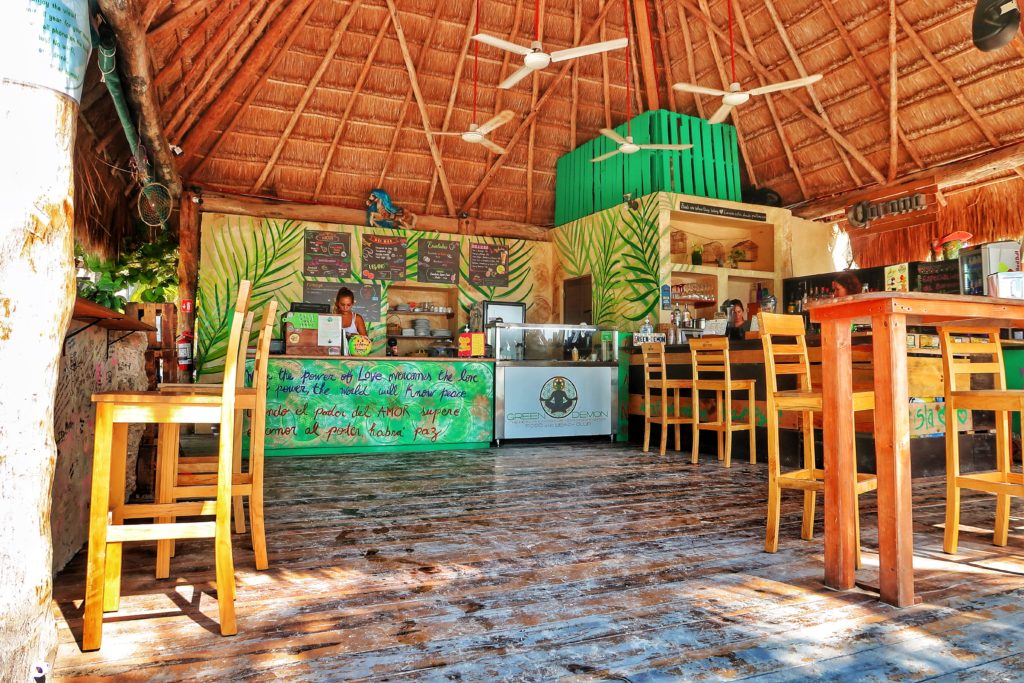 How much does it cost?
The cost is 200 pesos for a beach bed and a consumption charge of 200 pesos per person. This is very reasonable and easy to accomplish with some food and drinks.
Tip: On the weekends it is good to get her early to get a bed. Sundays are especially popular when there is live music.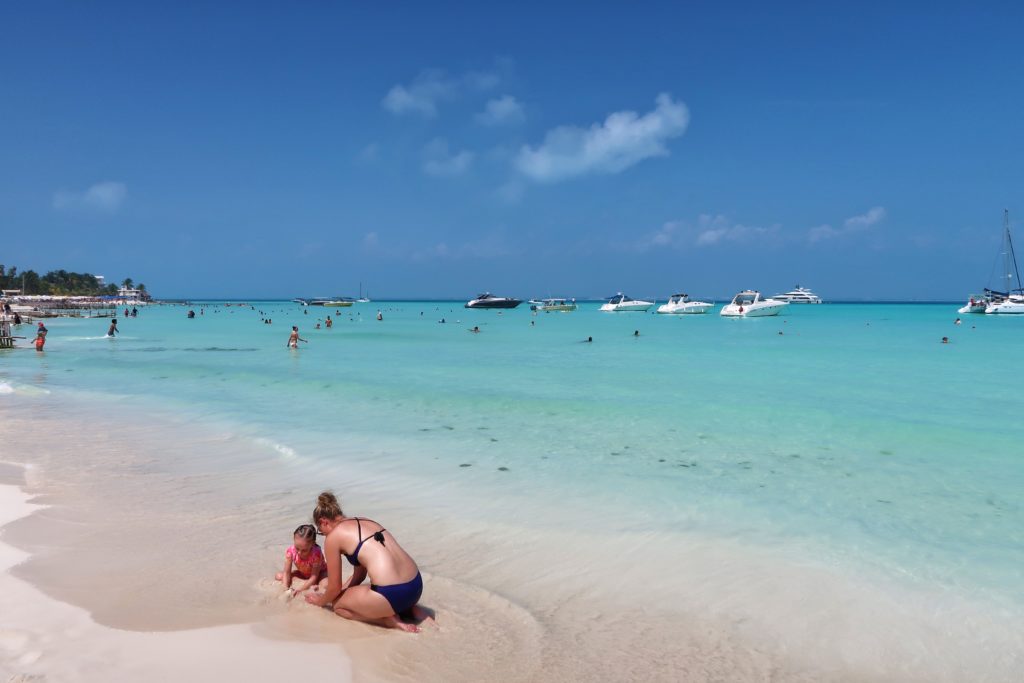 How to best get to this beach club on Isla Mujeres
If you are not staying on Isla Mujeres you will most likely be taking the ferry over for the day. There are two places you can catch the ferry from. The first is from the north end of the Hotel Zone in Cancun. The second is Puerto Juarez in Cancun. Puerto Juarez is the more popular option and cost a little less. Ferries cross about ever 30 minutes.
The ferries end up on the north end of Isla Mujeres where the town is and most attractions. From the ferry dock it is a short walk to your left to Playa Norte. However if you want to go to this beach club and the quieter end, see below.
Walking directions to the Green Demon Beach Club
It is a 12 minute walk from the ferry dock to the beach club. You can walk to your left to the end of the island and then up Playa Norte but it is slower this way. Walking on the streets is better. Once you arrive on Zazil Ha Street you will enter through the Na Balam Hotel. There is a sidewalk straight to the beach club.
Taxi to the beach club
There are taxis outside the ferry dock but it is better if you go just to your left where there is a taxi station. Ask for Hotel Na Balam on Playa Norte. It will take 5 minutes to get there.
Have you been to the Green Demon Beach Club on Playa Norte before? What did you think? Let us know in the comments below, we would love to hear from you. 
What to know more about visiting Isla Mujeres? How about snorkeling off the coast of Isla Mujeres? Or you can see our video below on the top three things to do there.