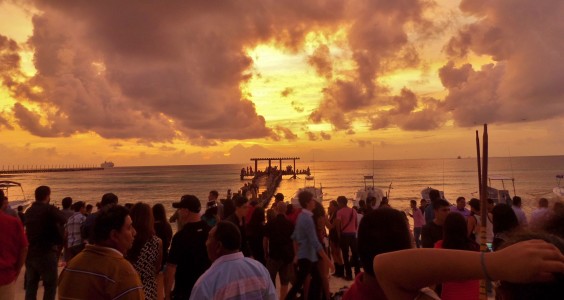 New Years in Playa Del Carmen is one of the busiest and most exciting times of the year because everyone loves to be here for it. People love coming from colder climates in North America or Europe and Mexicans love escaping  their home cities and coming for the excitement and marking the special occasion here. Playa Del Carmen entices people with all the great restaurants, beaches and traditions for the New Years Holiday.
From Christmas time until December 31st. the energy builds and becomes palpable. More and more people come to Playa and every hotel and rental property gets filled. Grocery stores are filled with people unfamiliar with where things are and all are buying supplies for the vacation dinners and parties. It becomes harder to cross the streets because traffic volume goes up and tourist try to navigate the streets.
New Years Eve in Playa Del Carmen
On the 31st of December the energy builds all day as people walk in shorts on the sunny 5th Avenue. Every restaurant prepares for a special evening and people barriers go up near 12th Street because of the amount of people that will be coming there later. Streets start to be closed off close to 10th Avenue because the amount of traffic will become too much and some streets will become pedestrian.
Where to go for dinner on New Years in Playa Del Carmen
There are many places that offer a special meal and often will do timed seatings. Almost every restaurant will be open including all the ones on 5th Avenue. Some of the notable places for dinner that really offer a special time are:
Casa Del Agua
La No. 20 Cantina
Catch Restaurant
Ula Gula
Harry's
Purobeach Restaurant
Patio 8
Carboncitos
Where to go to party for New Years
Here is a list of some locations to check out. You can always see Facebook pages for current events and prices.
Mamitas Beach Club-Dj's and ringing in the New Year on the beach.
Coco Bongo Club– They have the same show they do every night but offer special table service. It will be packed here!
Most of the larger clubs on 12th Street. See also our bar guide for smaller places for New Years.
Thompson Hotel roof-dinner and Dj's in style.
5th Avenue is fun for walking around and then 12th Street is where everyone will go. There are usually fireworks over the ocean.
New Years Eve Playa Del Carmen Photos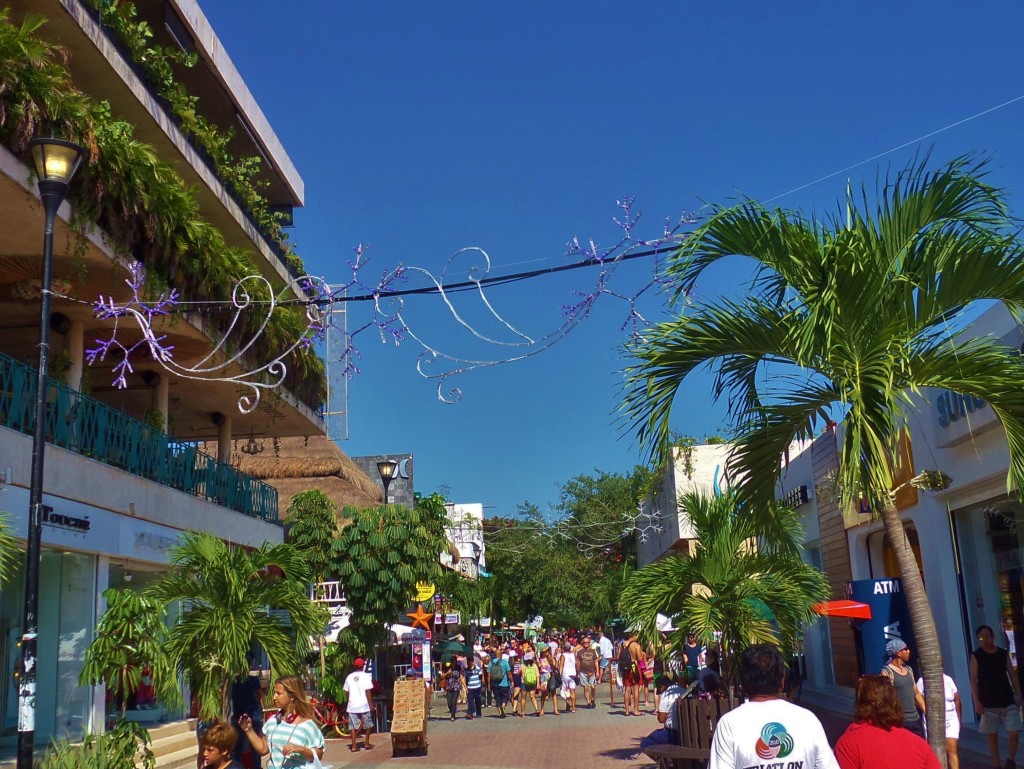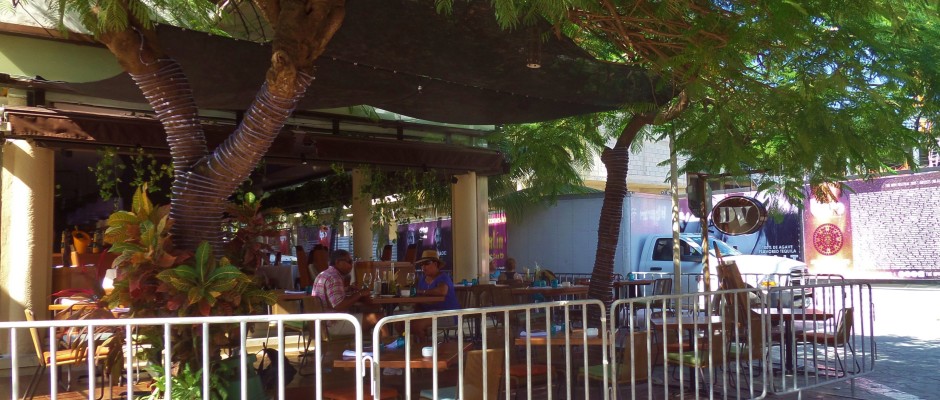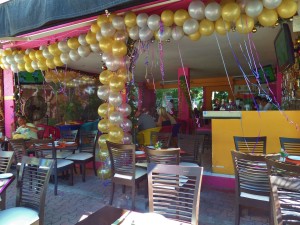 In the evening everyone either takes a nice dinner with friends at a home or goes out to eat on 5th Avenue. By 10:00pm 5th Avenue starts to get more crowded. There is dancing in the street and even an information booth becomes an impromptu bar!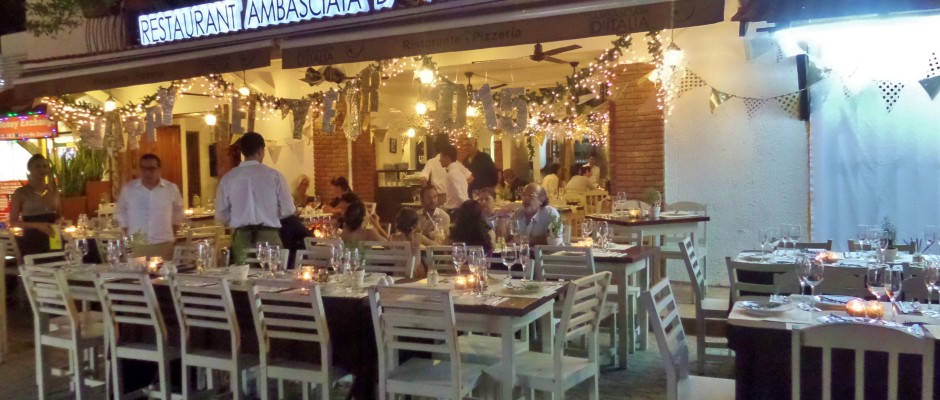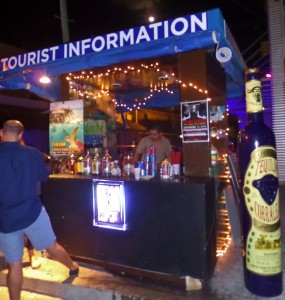 After everyone has had dinner people start to pick where they want to ring in the New Years. Most people that want a club experience go to 12th Street between the beach and 10th Avenue. Besides the many clubs getting packed, the street becomes impassable and packed with holiday revelers.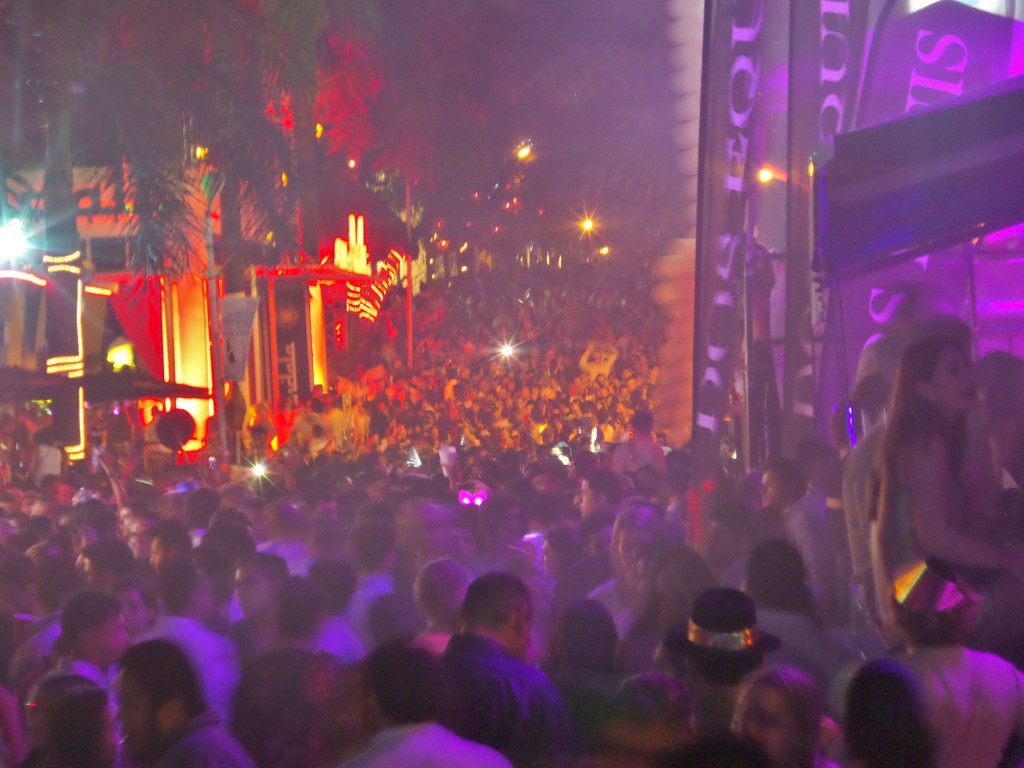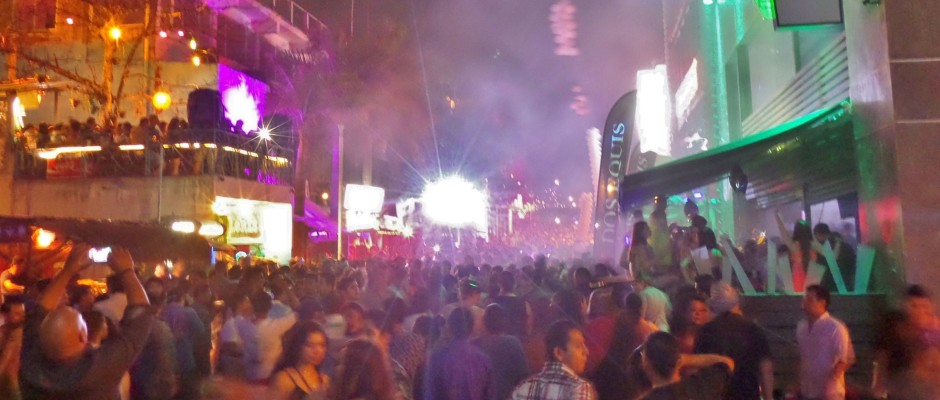 Here is a short time lapse video of what 5th Avenue with 12th Street looks like just after midnight. Everyone is moving around to their favorite bar or club.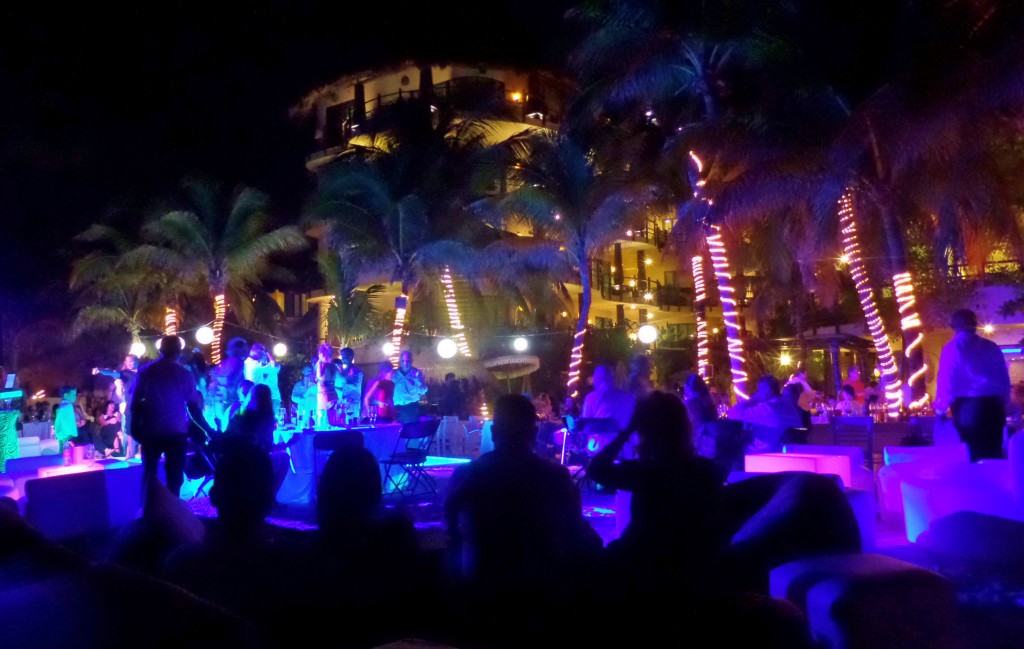 The party continues all night and goes until dawn.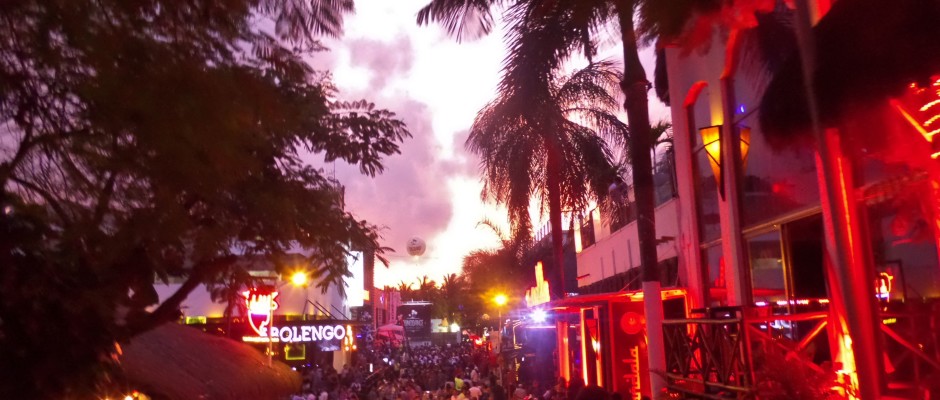 At dawn the biggest Playa Del Carmen tradition is going to the beach to watch the sunrise for the first time in the new year. Usually it is a beautiful Caribbean sunrise and you are joined by thousands of people on the beach. Some people are still out partying and some are just getting up. You can see some pretty crazy things but in general everyone is in a festive mood and everyone is wishing a "Happy New Year" to everyone.
Time lapse video of the beach on New Year's Day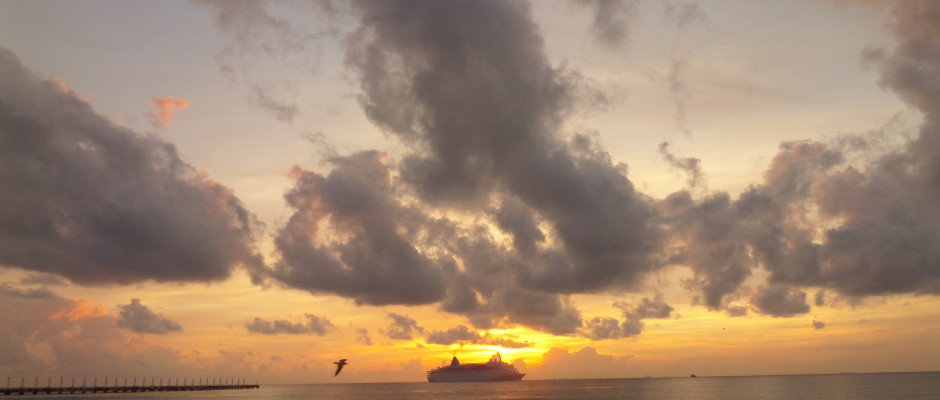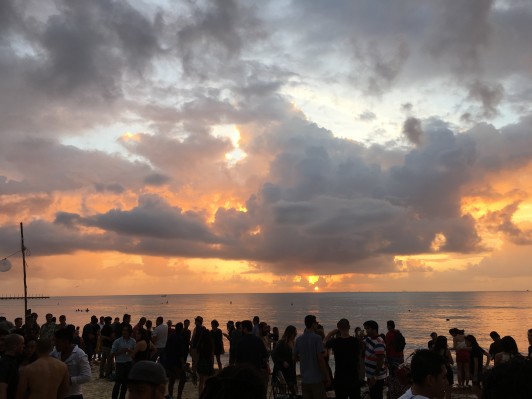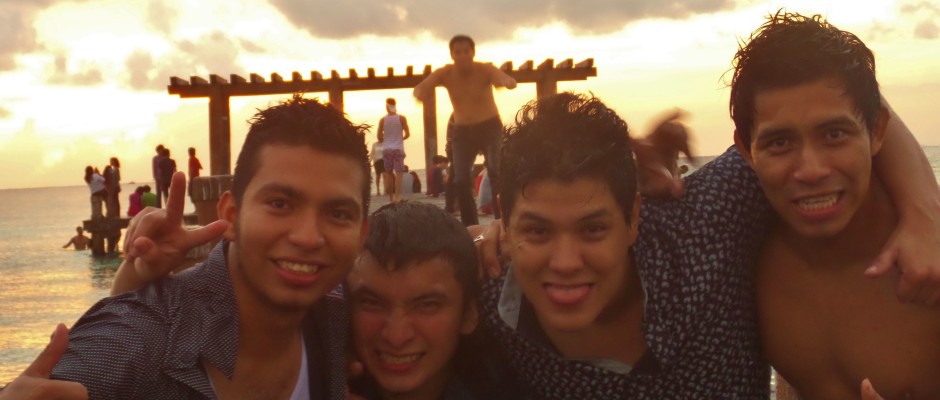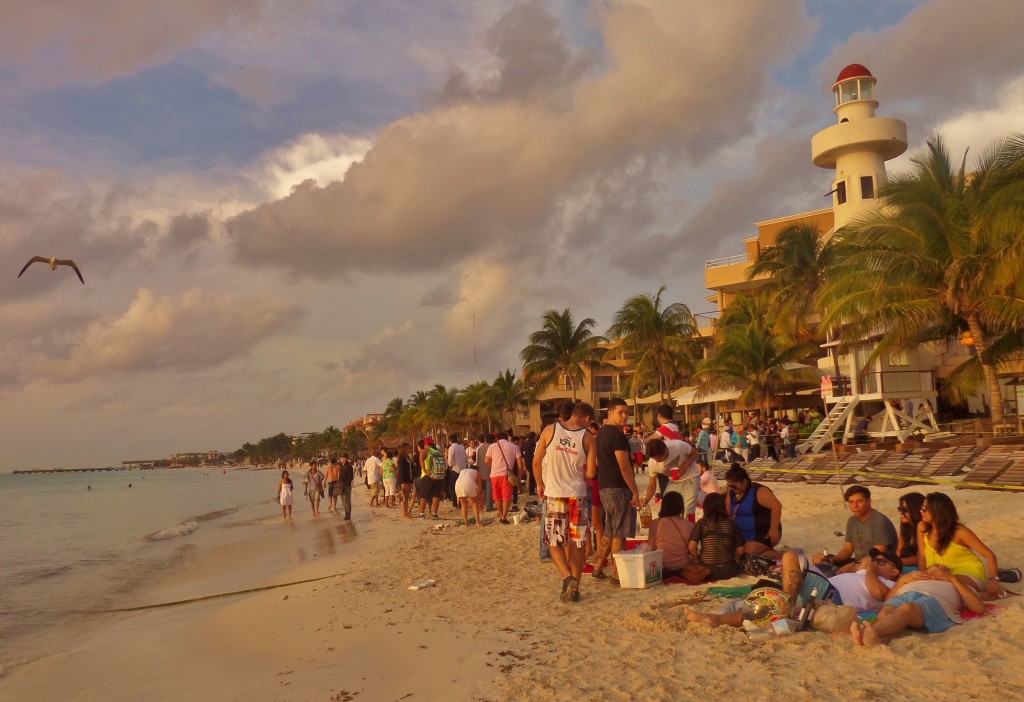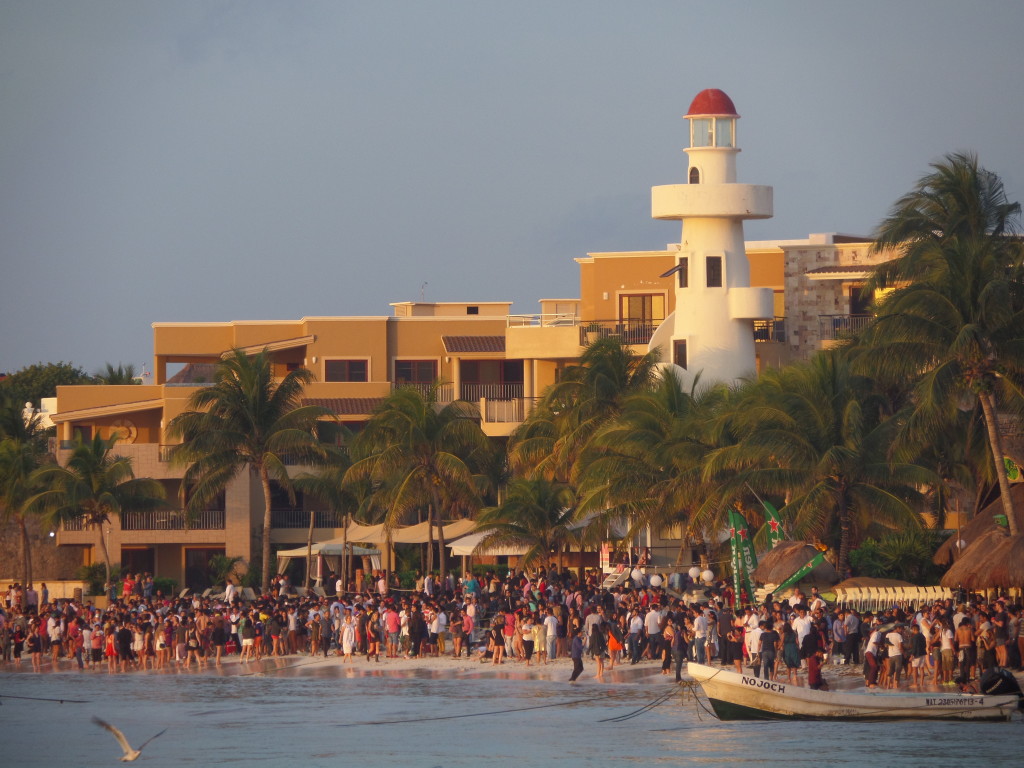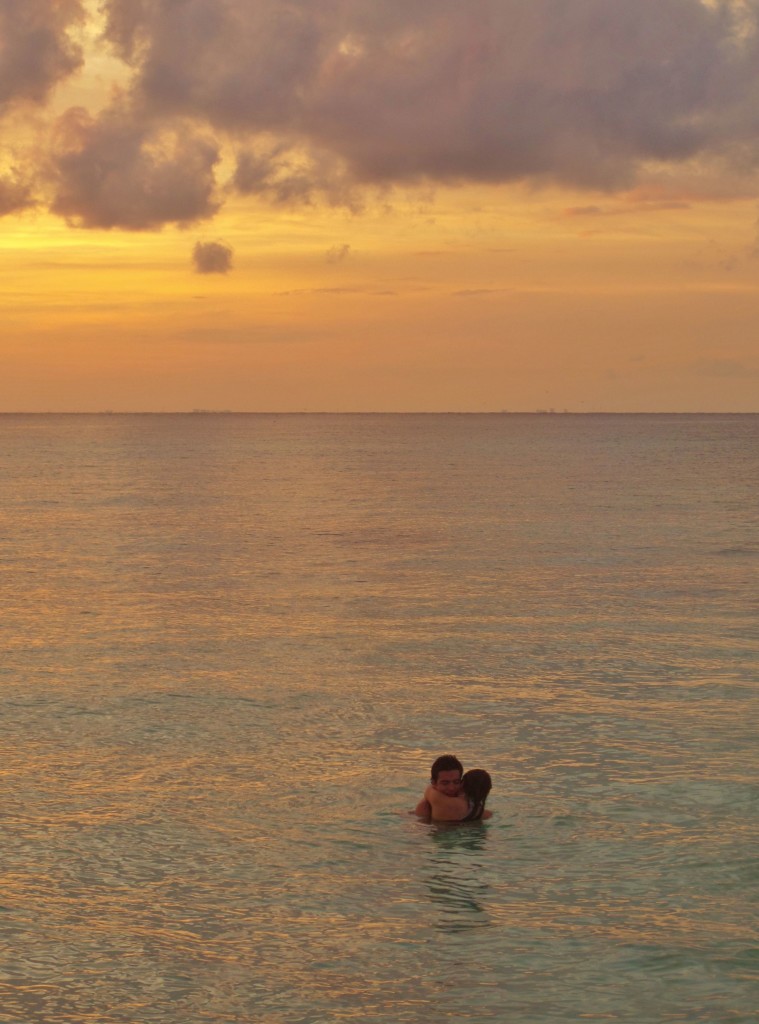 It is an amazing experience to be in Playa Del Carmen for the New Years. If you have never been to Playa for New Years, you should come and experience it at least once! It is truly one of the great New Years experiences in the world.
If you liked these photos of Playa Del Carmen you should check out our other galleries and for our best photos follow us on Instagram.
What do you do for New Years in Playa Del Carmen? Do you have some special traditions? Let us know in the comments below.