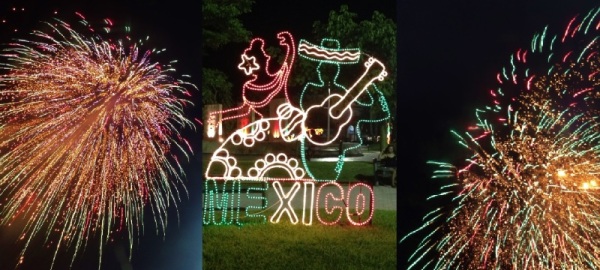 10 Things you won't understand unless you live in Mexico
Every country has its odd things to understand from an outside perspective. Mexico is no exception. Those that visit Mexico might notice some of these things listed below, but might not understand why things are the way they are. In this article we will mention some of the things that are different and explain why. If you already live in Mexico, you might read this and get a chuckle out of some of the things. If you are thinking about moving to Mexico, you can get a jump start on learning about the culture before you go. Of course, there are many things that are different and particular about Mexico these are just some of the things we have found interesting to share.
Mexican people are generally wonderful
You might already know how welcoming Mexicans are in general, if you have been on a vacation in Mexico. For as many countries as we have visited, Mexico is one of the most welcoming countries. It is easy to feel welcome at a resort, but it is another thing to experience it while living in Mexico.
Understanding just how welcoming Mexicans are is something that you can look forward to when living in Mexico. It is hard to imagine moving to another country and eventually feeling connections as strong and family bonds, but it can happen in Mexico. For as much bad press and image of Mexican immigrants are, Mexicans are not resentful and still for the most part, very welcoming.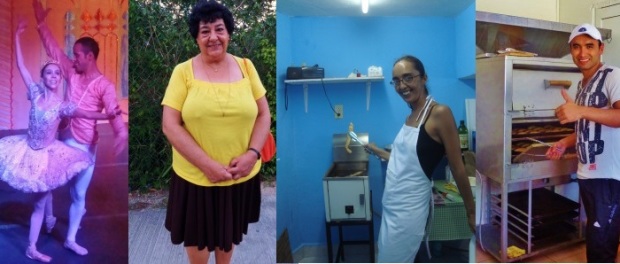 If you can bake you are a god
If you have been to a Mexican bakery, you might notice a lot of similarity to other bakeries in Mexico. Many items are sort of like sweet cardboard. Deserts in general are not that big in Mexico and there are reasons why baked goods are not loaded with sugar. Like many things on this list, you will understand why things are the way they are after spending some time in Mexico.
Some of the reasons bakeries offer semi sweet breads is the fact that many people eat a piece of bread for breakfast and also possibly for dinner. The bread (or baked goods) can constitute the whole meal. Many people know the "pan man" that passes through neighborhoods and make daily purchases to complete a mealtime.
Since many Mexican homes do not have an oven and home baking is not a big thing in Mexican culture, many people get excited when they hear you can bake. So if you can bake, and you share with your neighbors, you are sure to get a great big smile and praise for your delicious baked goods. It is one cross cultural connection that is easily be made.
For example, you can find brownie mix in the store, and Mexicans love brownies, but most people don't bake brownie. If you make brownies, people will be amazed and thrilled to try some.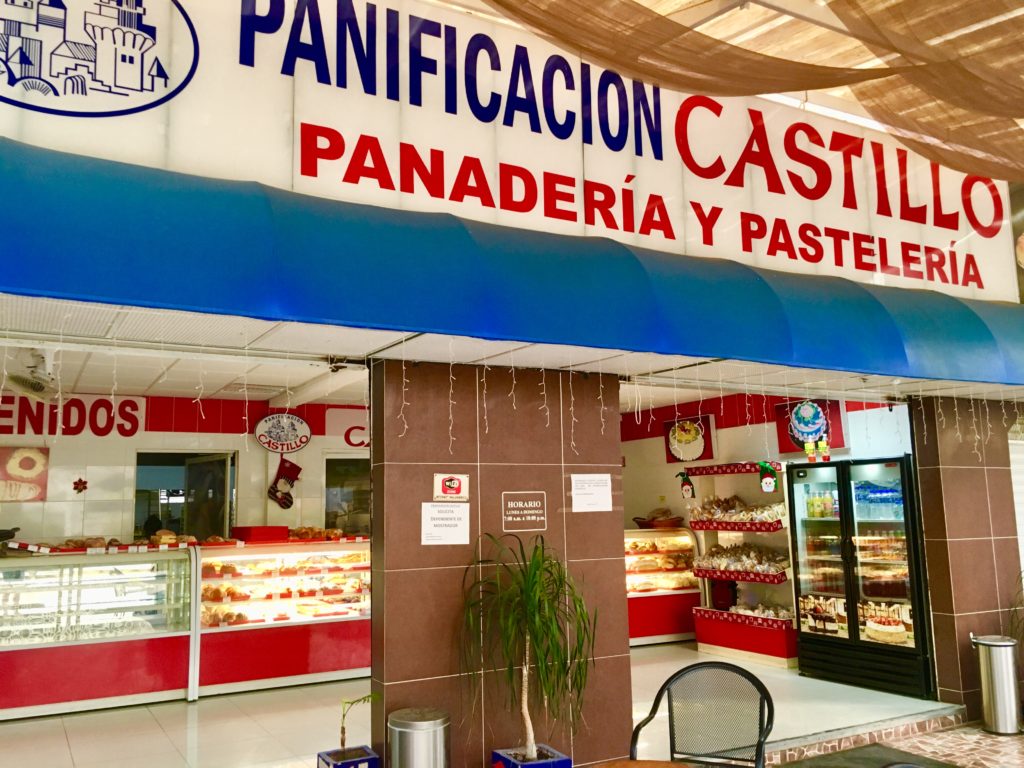 Mexican bathroom culture
The biggest thing that most people discover when in Mexico is that most places ask for toilet paper to be put in a wastebasket. Why is this so different? Well, many places in Mexico do not use a public sewer system. Waste water is collected in septic tanks. It takes time for paper to break down and over time, the septic tank fills up because of the paper. This means having someone come clean it out.
So what is it like to throw toilet paper in a trash can? You might think it will start to smell really bad. It actually rarely smells bad in bathrooms in Mexico. In warmer climate places, most bathrooms have windows that are always open and good air flow keeps odors at bay.
Mexicans use a lot of toilet paper
The art of going to the bathroom and then putting the paper in the trash makes it a little different process than in other countries. If you are only going to wipe your bum and drop it in the toilet, there is no need to fold it over and put it in a trash can. Most Mexicans use much more toilet paper per person because of the wipe-n-fold method. In fact, many Mexicans think it is bad taste to leave toilet paper in the trash can with anything showing on the paper. So remember, use more and fold it over or several times to toss in the trash.
What's up with so many toilets not having a seat?
If you are off the beaten path traveling or just using the bathroom in someones house you might notice there is no toilet seat. This is common in much of Mexico for the following reasons:
In warmer climates the ceramic is warm enough to sit on and not get shocked.
Toilet seats are and extra item for a family to buy and it is an expense that can be cut out. A basic seat can cost a day's wage for someone.
You don't really need it if you sit on the porcelain. Yes there is less space, but it is easier to clean without have top and bottom of a seat to clean.
Many basic houses and apartments come with the basics, a toilet, sink etc, but not much more and not a toilet seat. So many places are sold without them.
The art of good sandals
Flipflops, sandals, chanclas or whatever you want to call them, they are important to have a good pair in Mexico. They are affordable, breathable and mostly comfortable. Especially in the hotter climates, sandals can be your go to option for footwear. For people outside of Mexico, you might have a pair for the beach only, but in Mexico, these are an everyday use item. In fact, many people have several pairs, one for around the house, one for the garden, and the nice sandals for going out to eat.
Because sandals are used so much in Mexico it is important to buy the right ones. It is practically an art form to get the right ones. So here are some tips for finding the perfect sandals for you.
Getting sandals with arch support is a very good idea. Most floors are concrete and tile and it can be hard on your feet. So having a pair for in the house is good and that support your feet.
Some sandals absorb foot smell. The can be the case with leather or even some rubber sandals. Soaking them in beach water can make them presentable again without the embarrassment of stinky sandals. However, this can take a toll on then them, limiting their life, plus you don't want to have to deep clean your sandal's each month.
Some thicker sandals can feel great, but can be prone to side rolling your foot. We found this the be the case with some super comfortable sandals from Sketchers. You don't want to twist an ankle just for fashion.
When you find a pair you like, but multiple pairs. Since people use them so much, you can easily wear out a pair in 6 months. They can be repaired fairly easily and cheaply, but often times the fit is not the same if it is something with the center strap.
Find out what style you feel comfortable with. Some have a strap between your toes, some a top strap and others a big strap for your big toe. Each type of sandal can feel very different to use.
Why curtains and window treatments are so expensive in Mexico
In many countries if you want to go the cheap route for window coverings, you can. There are cheap curtains at Ikea and cheap blinds at stores for $10 USD. In Mexico, however, this is not the case. Why is this so? Well, part of it is demand and the other is no standardization of sizes. Let us explain.
Reason Number 1
Many locals use basic dowels with wood holders to put curtains up at home. Then they buy fabric to make curtains. If you ever go to a fabric store in Mexico you will see there are many people there with their measurements all getting things that they will sew themselves. The fact that many people have traditionally made their own curtains and continue to do so, really lowers demand for more window covering services.
Reason Number 2
Construction in Mexico is more organic than planed. When building a house, the walls are made with holes for the windows. Then the windows are made to fit that size. So standard sizes for windows are not a given. Each condo building has different size windows and even different width in the same unit. So most curtains and window treatments have to be custom made.
Reason Number 3
Windows are big in man new condos and large homes in Mexico. Floor to ceiling windows are pretty popular in condos. Large windows make condos seem bigger, yet at the same time, we all want privacy from those looking in. Since many people buy condos in Mexico, you will need to work on those window coverings. Developers don't put then in as well since it cost money and is more of a personalized thing that people can add to their condo.
It is hard to find a good can opener
If you have moved to Mexico and are looking to set up your kitchen, you might find it hard to find a good can opener. We have bought several, only to find out how badly they work or how they don't work at all. Why is this the case? Well, most cans in Mexico have a pull top lid so you don't actually need a can opener. In general, cans are not as popular in Mexico. Many foods come in bags and plastic bottles, so cans are less popular.
Most of the time you don't need a can opener, but it is sure nice to have a good one in your kitchen. This is why we made a list of things to pack and bring with you if you intend on living in Mexico.
Travel within Mexico is cheap and fun!
Most visitors only know one or two locations in Mexico and only travel from their home country to the destination. Most people do not travel around Mexico on vacation. If you living in Mexico you will soon understand just how easy and diverse it can be traveling around Mexico.
If you placed a map of Mexico on top of a Europe map, it would practically over all of Europe. Mexico is a big country with many regional differences. This makes for a lot of destinations all within one country. Getting around Mexico is pretty affordable also. There are three main airlines and some of them are budget. See more about flying in Mexico with our guide here. You can fly coast to coast for sometimes as cheap as $60 USD.
Bus travel is also very organized in Mexico. Many of the longer haul buses have reclining seats, movies and air conditioning. Personally we like to travel by bus but not for longer that 6 hours or so. Beyond that, flying can be cheaper and much faster.
The Riviera Maya is known as a more touristic destination in Mexico. Prices are higher also since it is an international destination and standards for many things are higher. Once you get to other parts of Mexico, you can rejoice in the affordable conditions that make traveling even more enjoyable. Traveling within Mexico is a great opportunity for those that live in Mexico.
Not all food is spicy and not all Mexicans like spicy foods
It is kind of a misconception that Mexican food is spicy. Yes, Mexico does produce some pretty hot peppers and a lot of dishes have a lot of flavor. Many recipes also incorporate fresh or dried peppers as well. Does this mean that all Mexicans are asking you to pass the salsa? No, often after eating spicy for years, some Mexicans cannot take spice anymore. Once living in Mexico you soon find out what Mexican friends eat spicy and which friends do not.
When you are in Mexico you will understand when someone says something is "pica" , because this means it is spicy. You might also recognize the black flecks in the green salsa. The black flecks are the roasted habanero peppers that are famous in the Yucatan Peninsula.
Here are some other particularities in Mexico concerning spice.
Usually at restaurants the waiter will mention the level of spice to the salsas on the table.
In the supermarket you can fins a whole row of salsas. Usually locals have their favorites.
Tajin is a dry chile powder that is sprinkled on a lot of things. It can be put on mangos, beer and more.
After a while you start adding salsa to your food because it is lacking something. This often happens when eating pizza after living in Mexico a few years.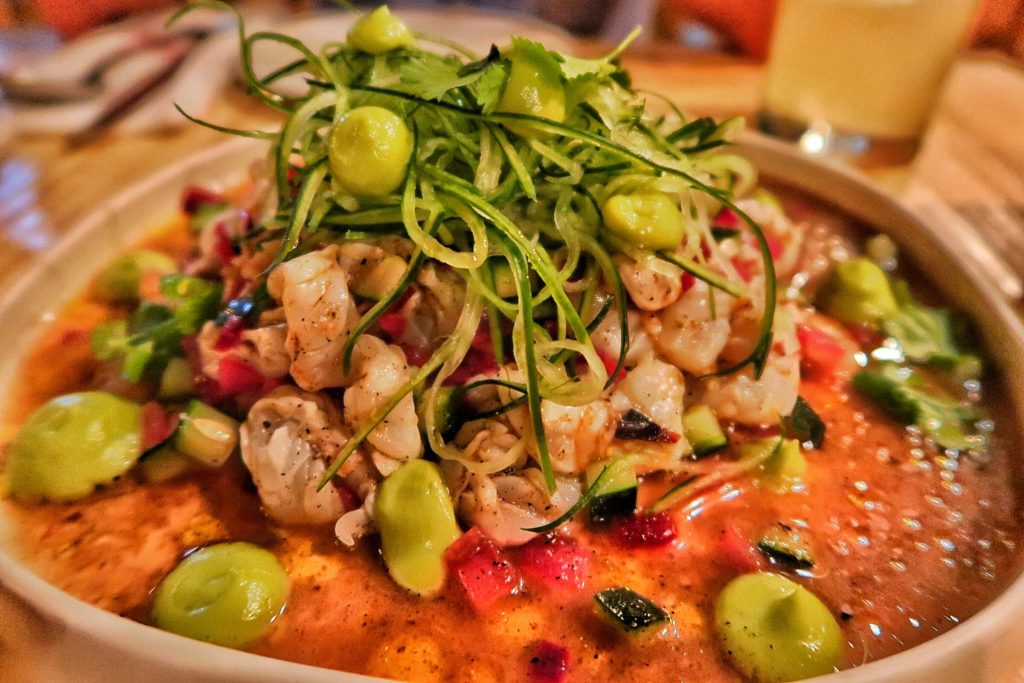 There usually is a reason for why things are the way they are
Often when being confronted with different ideas and how things are done, we automatically compare them to what we know. Many things can seem silly or even backwards in Mexico. This can be the case for people exploring living in Mexico or even after you make your move. It is good to keep in mind that often there are good reasons why things are they way they are. Sometimes it is due to climate factors, economic factors, or cultural upbringing. Take the time to get to know how things work and why before complaining or making recommendations on "how to fix everything".
Some of the most common things visitors complain about (aka think is the wrong way and needs to be fixed) are:
You cannot drink the water from the tap. This can sound 3rd world but understanding why is key. It can be just as confusing to a Mexican visiting the United States and thinking it is odd to flush your toilet with drinking water.
Some people have the idea that Mexicans are lazy. They might get the idea from TV or their own country. In Mexico, yes, people might see people taking naps or working slow. The truth is that Mexicans work long hours and often do hard labor. Most people in Mexico work 5 1/2 days a week. Only Saturday afternoons and Sundays are time off normally. Some of the jobs, like construction, are very hard and often several people work a project taking turns working. It might appear that people are literally standing around, but all are in fact doing hard work. Or people rest in the heat of the day. The siesta is a great invention. It uses the hottest time of the day to rest and then work when it is fresher.
The more you know about Mexico, the more it starts to make sense.
Now your cooking with gas!
Cooking with gas is common in many parts of the world, but it might be new to you. Mexico uses a lot of gas for cooking. Apartments have small tanks that can be refilled and homes often have large stationary tanks. New condos are a mix of using gas or electric for cooking. But, no matter if you use gas or not, you will know the gas man when he passes. We are talking about "Zeta Zeta Zeta Gas!" This is the most common audio tune you hear while the gas trucks drive around delivering gas.
It is fairly easy to get used to cooking with gas over electric. It is faster to cook with gas, but there are a few things you should know. In your stovetop you often have to clean the burners because creosote builds up in them. You will notice the flame not being as strong, this is when you should clean the black flacks out of the burner.
Tip: Many people think their stovetop is burning too high. Most stoves will go to extremely low if you turn them back past starting position. This is a secret that many people don't know. Just make use you don't have a breeze in your kitchen when cooking on low because it can blow out the low flame.
Thank you for reading our article about some of the things that are different in Mexico. For more about cultural differences, you might also like to see our article here about culture shock.