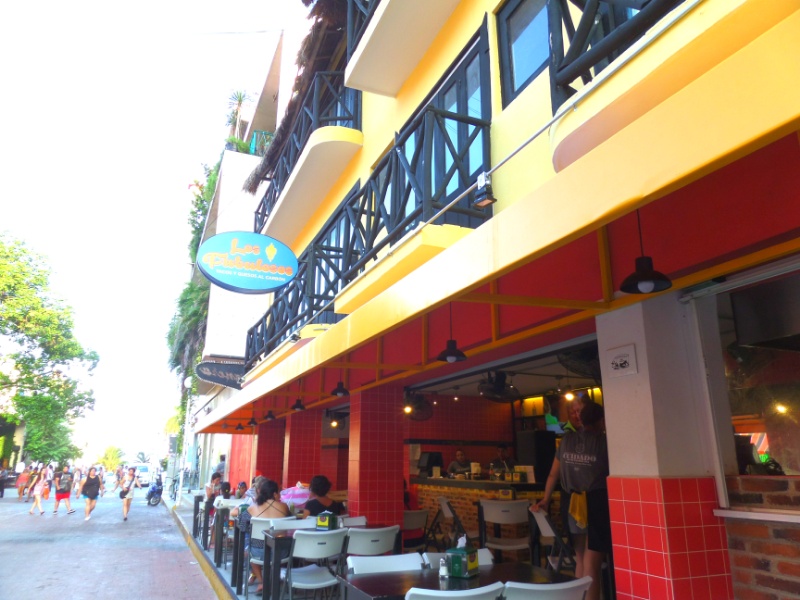 Los Fabulosos Tacos
Los Fabulosos is a taco and Mexican food restaurant on 10th Street. It is just off 5th Avenue so you might come across it an think this is a  good place to get something to eat. So is it?
The menu here has tacos, burritos, volcanes, tortas, and  the usual Mexican food items. There is a bar with cocktails and beer here. Prices are the same or higher then other similar type restaurants in the center of Playa. Tacos are 14-46 pesos each with arachera meat making the highest prices. Non alcoholic drinks are 25-30 pesos and cocktails about 75 pesos and beer from 25 pesos to 55 pesos.
It is hard for a taco restaurant in Mexico not to be good but we were disappointed in this place. First off there are just two salsas here, both red and in plastic bottles. No fresh pico de gallo (fresh copped tomatoes, onion, an cilantro) salsa or a range of other options like many other good taco restaurants have.
Below is a photo of their taco de pastor. It was good and basic but with limited salsa options it does make it a little boring. The other photo is the volcanes. It was a bit disappointing with a hard crisp tortilla and just meat and cheese. For 70 pesos for the 3 you cannot help but think what else I could of gotten at other restaurants.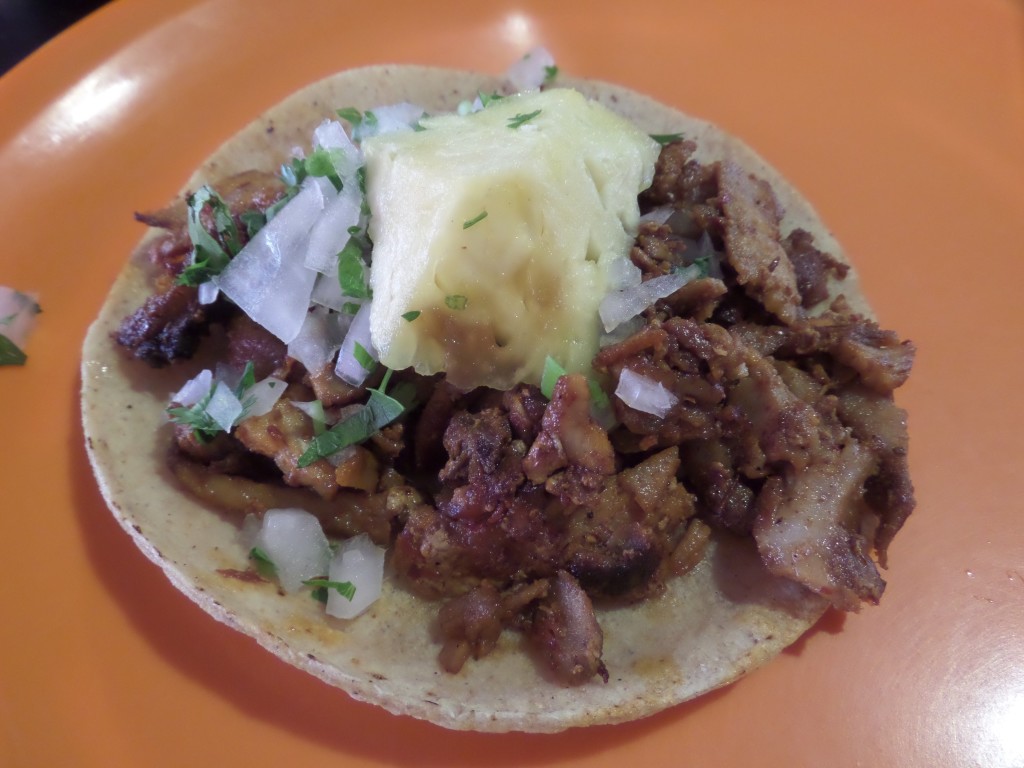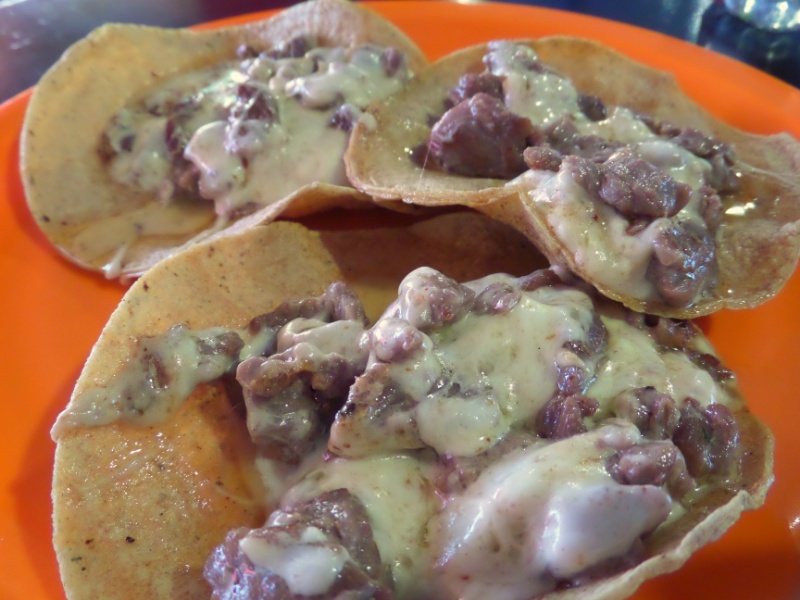 This restaurant is very accessible to the late night crowd and is an easy option to eat at if you are going to the bars on 10th Street. In fact, it helps if you are drinking so you don't mind eating basic quality food. If you are not drunk and value a little more about what you what you eat, be sure to check out some of the other taco restaurants in Playa in the below mentioned articles.
It is easy to spend over 100 pesos per person here but is it worth it?
Since this place is not recommended by us you might want to read our Taco Guide to Playa Del Carmen or our article on Taco Wars-the search for the best tourist taco.
Hours at Los Fabulosos
Monday-Wednesday 9:00am-3:00am.
Thursday-Saturday 9:00am-6:00am.
Sundays 9:00am-3:00am.
Location
Los Fabulosos is on 10th Street between 5th Avenue and 10th Avenue.
Have you been to this restaurant? What did you think? Let us know in the comments below, we would love to hear from you.
*For more restaurant reviews and information see our full Playa Del Carmen Restaurant Guide here.