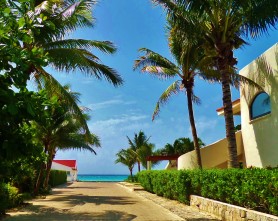 This is part of a series of articles we have on different neighborhoods in Playa Del Carmen. This article focuses on Playacar Phase 1. This is to give you a better idea of what it is like to rent or buy in certain areas of Playa Del Carmen.
What makes Playacar Phase 1 so special?
It really is all about the private neighborhood next to the beach. Throw in some Mayan Ruins and it makes it extra special. This is what makes Playacar Phase 1 so different from other areas (also called Playacar Fase 1 in Spanish).
This is a gated community that is luxurious and has preserved many of the trees. It is tucked in the south end of Playa Del Carmen between the end of "town" and Phase 2 of Playacar. Compared to Phase 2 it is smaller and affords residents to live on the beach or just a few blocks from it. The beachfront in Phase 2 is all dedicated to all inclusive hotels.
Mayan Ruins in Playacar Phase 1
What is really interesting are the ruins right in middle of this neighborhood. These are the best preserved and most interesting ruins between Cancun and Xel-Ha ruins, which are almost in Tulum. These ruins are open and anyone can walk around.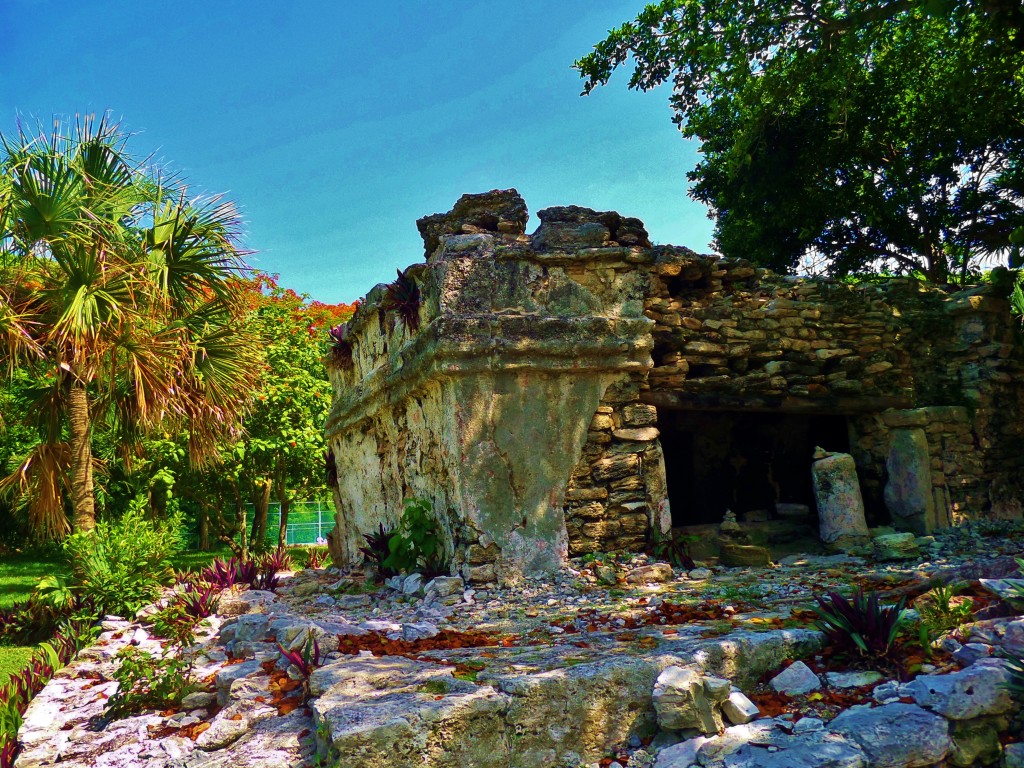 Real Estate in Playacar Phase 1
What are prices for houses and condos in this neighborhood? Well, this is one of the most expensive neighborhoods in Playa Del Carmen, so be prepared. Since this is really one of the only places in Playa Del Carmen where you can have a house on the beach, prices are at a premium. See our article here on Playa Del Carmen real estate.
Beachfront Houses for Sale
Prices for beachfront houses usually start just above $2,000,000 USD.  Most homes in Playcar Phase 1 on the beach have 3-5 bedrooms. This makes them prime rental properties for people for the week. These houses are also typically one story.
Other Real Estate in Playacar Phase 1
Houses that are not beach front but are second row, a good idea of price range would be $1,500,000-$2,000.000 USD. Some of these have partial views or views from the upper decks of the ocean.
Condos Prices in Playacar Phase 1
There are not too many condos in the neighborhood but the general price range is $300,000-$500,000 USD.
Land and Building Lots
Lots are very rare since most of this neighborhood have been built out. But when you do find a lot for sale, a non beachfront lot goes for about $300,000 USD. That would be a small house size lot price.
Renting and Vacation Rentals in Playacar Phase 1
Monthly rentals for long term vacations of living in Playacar can start at about $600 USD for a studio but these are very limited in supply and luxury. Other 2 or 3 bedroom condos or a small house can range in the area of $1500-3000 USD a month.  If you did decide to live in this area you should consider having a car or scooter to get around. You will need it to go into town and shop.
Vacation rentals that are beachfront go for about $3000-5000 USD a week. For houses and condos just a little further back from the beach the prices can be in the $1000-2000 USD a week range. These can be a nice alternative to a hotel. The only factor is the accessibility to restaurants or shopping. There are no stores in Playacar Phase 1. The nearest grocery store is Chedraui near the highway.
One really nice feature that we recommend is a grocery shopping service which you can order and have everything delivered to your house. This service comes recommended from many readers and is a great option in Playa Del Carmen. Just click the link below to learn how easy it is.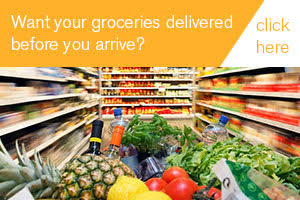 Hotels in Playacar Phase 1
There are two main hotels and one hostel in this neighborhood.
Playacar Palace is just south of the Cozumel Ferry Pier. This is a 201 room hotel that is all inclusive.
Sunset Fisherman Beach Resort. This is a 60 room hotel on the beach.
If you would like to know more about prices of these hotels you can click the link below for more information.

Our Video Tour of Playacar Phase 1
For more images and to see what Playacar Phase 1 looks like, here is our video tour.

Map of Playacar
Do you have questions or comments about Playacar phase 1 in Playa Del Carmen? Let us know below in the comment section. We would love to hear from you.