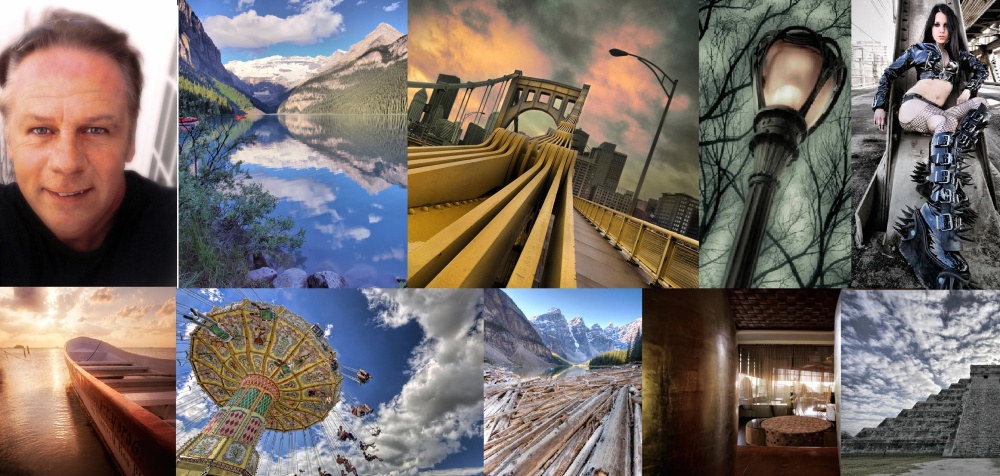 Playa Del Carmen draws people from all over the world to come and enjoy the life living by the sea. The other day we sat down with Playa's latest resident, Doug Cawker and bring you this interview. It is always interesting to see how people ended up here, how they find life in Playa Del Carmen and what they do with their time.
Doug Cawker is originally from Canada. He studied photography at Ryerson there and always had an interest in filmmaking as well. As luck would have it, he won a green card lottery in the 90's to go to the United States. He originally went to San Francisco but did not find work there. This lead him to going to Los Angeles where through his knowledge of films opened the door to getting into the exciting world of Hollywood film making. His early work there involved being an apprentice editor and working on the movie Reservoir Dogs. His career lasted 10 years in Hollywood where he got to work and know Quentin Tarantino very well. He also worked closely with Michael Moore, Madonna, and Roger Corman He then took some time away from filmmaking  to care for family back in Canada. While back in Canada he returned to his love of Photography. He began collecting a body of work and was featured in National Geographic Magazine and also supplied work to Getty Images and Travel Alberta. In the mean time Doug began traveling to Mexico. He discovered the west coast but soon discovered that he preferred the Caribbean side of Mexico. Over the years he would visit and  spend long stays on Isla Mujeres, just off the coast of Cancun.
Now Doug Cawker is living in Playa Del Carmen where we got a chance to catch up with him and ask some questions.
1. How did you discover Playa Del Carmen?
I came on two short visits. It seemed to be the best of both worlds. It had city and beach.
2. Why did you choose to live where you are in Playa?
I did not want to be in the touristic center. I choose a neighborhood with a more Mexican feel.
3. What do you like doing here in Playa Del Carmen?
I like cycling around town especially the new end of 5th Avenue. I appreciate walking the neighborhoods of Playa Del Carmen. I like going on day trips to closeby cenotes.
4. What is your favorite beach in Playa Del Carmen?
I like Esmeralda beach. That is the beach between Paradisus Hotel and the north end of the downtown.
5. What tips would you give to tourist coming to Playa Del Carmen?
Try restaurants off 5th Avenue. There are some great places that are not so touristy.
6. What have been some of the surprises that you did not expect since moving to Playa Del Carmen? Good or bad.
I think one surprise is the way business is done. It is just different. Immigration is very bureaucratic. The basic cable TV stations offered only have a few English channels. The cost of living is cheaper then I imagined, you can get a meal of tacos and a drink for 50 pesos in some places and it is very filling.
7. Now that you have moved here what are you going to do?
I am going to take a month to furnish my place and actually enjoy it. I have been moving around a lot and it will be nice not to be living out of a suitcase. My photography equipment is being shipped here and once that is here I am going back to my passion of taking pictures.
8. What type of photography work do you want to do now?
I would like to do corporate photography or high fashion. I also have thought about wedding photography and it would be interesting to work with celebrities that come here that want quality photos done.
Thank you Doug for taking the time to talk with us. We wish you well in your endeavors to work in photography here and enjoy living in Playa Del Carmen.
If you would like to contact Doug Cawker about photography you can email here: [email protected]