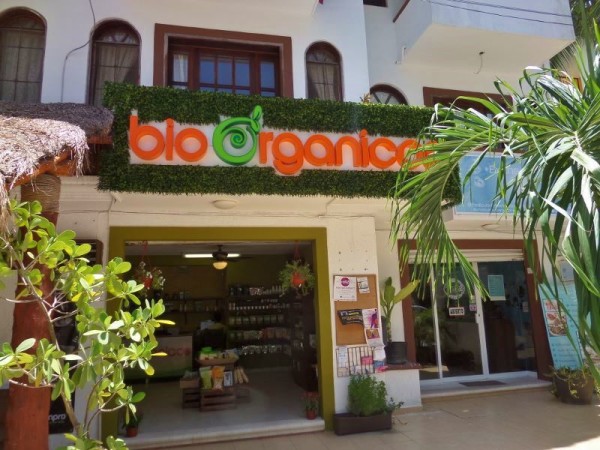 Our interview with one of the owners of Bio Organicos
We like brining you interviews with locals to give you more insight into the people that are living and working here in Playa Del Carmen. Here is our interview with Christian who is one of the owners of Bio Organicos store and restaurant.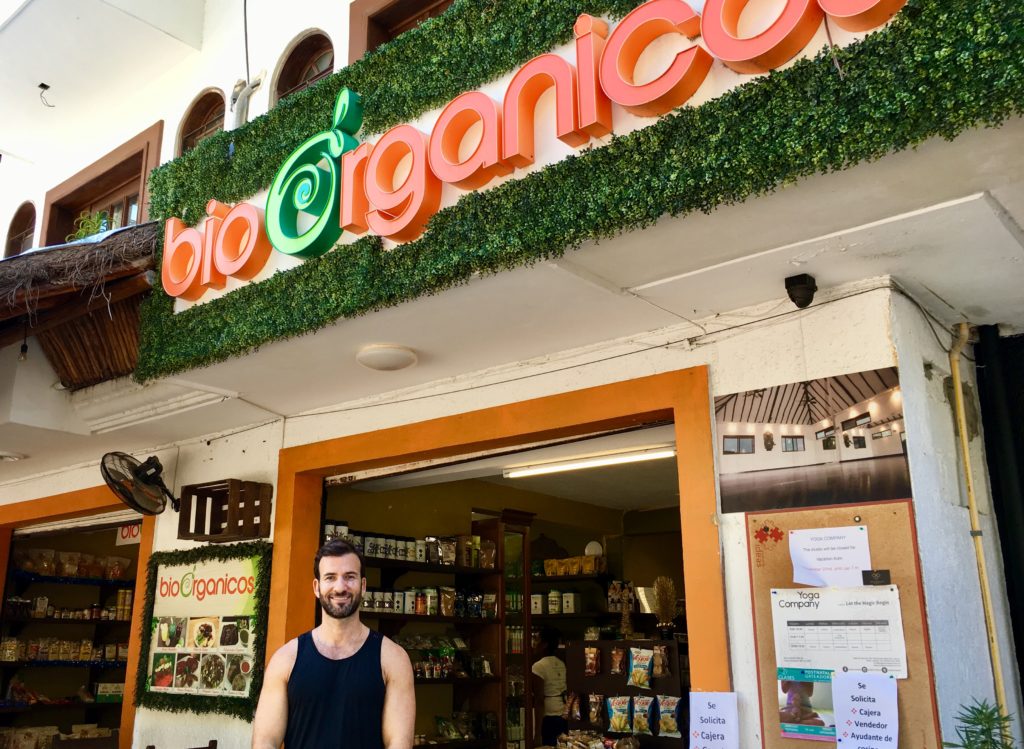 Where are you from and why did you move to Playa Del Carmen?

I'm from Argentina and I moved to Playa Del Carmen because of the relaxed atmosphere.

What was your original goal for moving to Playa Del Carmen? Did it end up changing over time?

I came several times before deciding to move permanently. I was living in Barcelona and after four years I decided to live in summer all year round, and what better place than Mexico!

Why did you choose to open a healthy food store and restaurant?

My business partner introduced me to the idea and I felt it would be a nice business challenge but at the same time it would change my eating habits for the better.

What are some of your favorite products you offer?

We offer many interesting products, my favorites are the hemp oil,  Melipona honey, our great variety of healthy snacks and local herbs and plant supplements. These are some of my favorite products.

Hemp oil is a great way to get omega 3 fatty acids without having to eat fish.

Local melipona honey from the Yucatan Peninsula.

Do you have advice for other people moving to Playa Del Carmen that want to open a business?

Patience, get used to the Caribbean rhythm of life.

What is your best advice for tourist coming to Playa?

Enjoy to the fullest, Mexican people are awesome!  Get to know their culture and you'll have an unforgettable experience. Also search for the local businesses.

What do you like to do on your time off in Playa or outside of Playa?

Enjoy the beautiful beaches of the Riviera Maya and relax!
Thank you Christian for talking the time to answer a few questions and help our readers know a little more about you and your business. 
Why not stop by Bio Organicos and see what this good local business is like. You can find them on 26th Street between 5th Avenue and 10th Avenue.