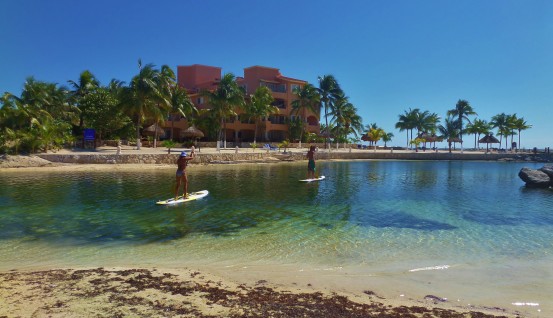 Do you need to get from the Cancun Airport to Puerto Aventuras? Here is the best way and most affordable way to transfer from the Cancun Airport to your hotel or rental property.
Cancun Airport to Puerto Aventuras
The following hotels are all serviced: Aventura Spa Palace, Barceló Maya Beach, Catalonia, El Dorado Seaside, Omni Puerto Aventuras, Portobello Villas, Sunscape Puerto Aventura, Villas del Mar, Xpu Ha Palace. If you don't see your hotel you can check with the link below and ask them if you can get to your destination.
This is also our best recommendation for airport transportation this year. They provide clean and safe private vans for you.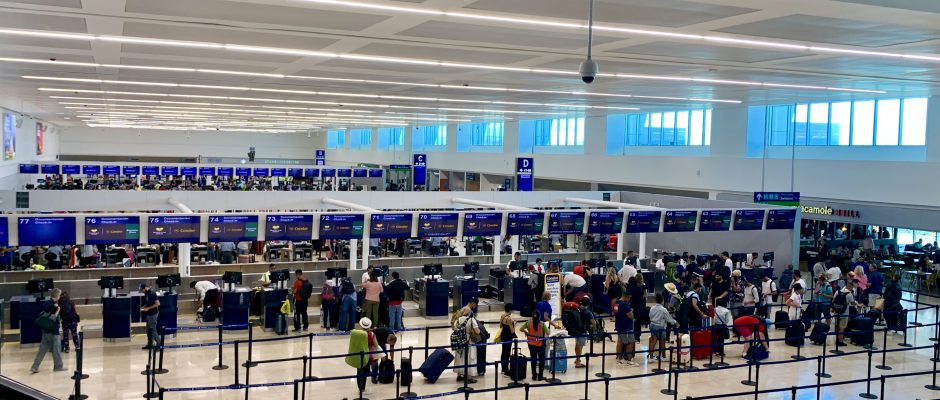 Is there public transportation from the Cancun Airport to Puerto Aventuras?
No, there is not. The only bus leaving the Cancun Airport going in this direction is the ADO bus going to Playa Del Carmen. You could take a taxi from Playa Del Carmen the rest of the way but it would be a bit of a hassle and expensive. The private transfer is the best option and makes it very easy.
How much are private transfers from the Cancun Airport to Puerto Aventuras?
The prices are per vehicle and not per person. To receive the discount on the round trip you must book this option the first time you book. These are not colectivo services (shared vans) where you have to wait for people or drop off other people. It is private transportation and just for you and whoever is traveling with you. The prices range for how many people are traveling with you. Click below to go to the official transportation website with complete prices for all hotels.

We hope you have a great time in the Riviera Maya and enjoy everything it has to offer. Getting to your vacation efficiently is a great start. If you are looking for information on anything else, try the search button on this page. We have hundreds of articles for everything in the area!
If you have any questions or comment about getting from the Cancun Airport to Puerto Aventuras feel free to comment below. We love to hear from our readers.