Hidden Playa Del Carmen
Do you think you know Playa del Carmen? You may have visited here or may even live here now, but do you really know Playa? On the surface Playa Del Carmen might just seem like a nice beach and a lot of restaurants and shops on 5th Avenue. But for example did you know there are more than six Mayan Ruins right here in Playa Del Carmen? Two are just steps away from 5th Avenue!
We here at EverythingPlayaDelCarmen.com have been peaking around corners and leaving no area unexplored to bring you all the things that are here that you might have missed. Here is a bunch of cool stuff that we have found that we thought you might like to know about and maybe even visit on your next vacation or walk around town.
Mayan Ruins in Playa Del Carmen
Lets start at the south end of town in the private neighborhood of Playacar. There are multiple small Mayan structures there. The two best examples are in Phase one. (The part that is smaller and along the beachfront area.) If you drive there you can ask at the security office if you can drive in to see the ruins. They should allow you to do this. If you walk you usually do not have to ask for permission and can just follow the sidewalk.
Follow the path of traffic. There is only one main road in and out. The first ruins are close to the entrance and have a stunning beach view. The next nice set of ruins are about a 3 minute drive down the main road and are to the right hand side. They are across the street from the Fisherman's Village Hotel. (Here are two photos of some ruins in Playacar.)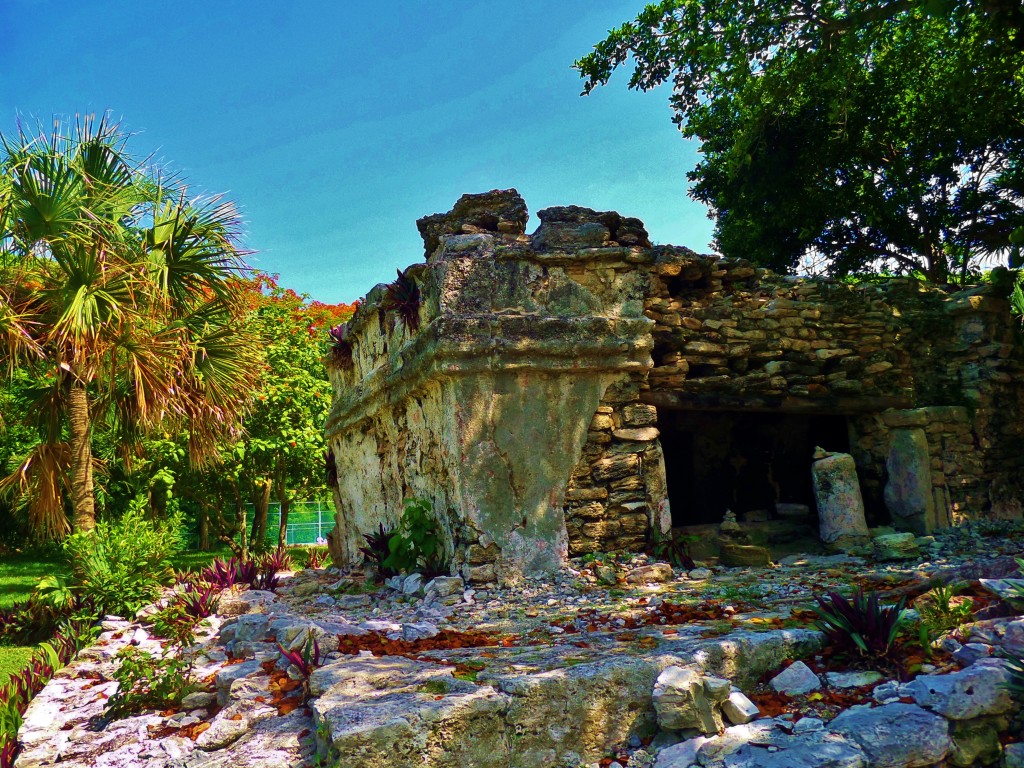 Continuing with Mayan Ruins and just a little more in the center of Playa Del Carmen is a nice little building that has stood the test of time. And by time, we mean hundreds of years! This small building can be found on 2nd Street between the beach and 5th Avenue. This ruin site is tucked in the middle of the block and most people will not even notice it there.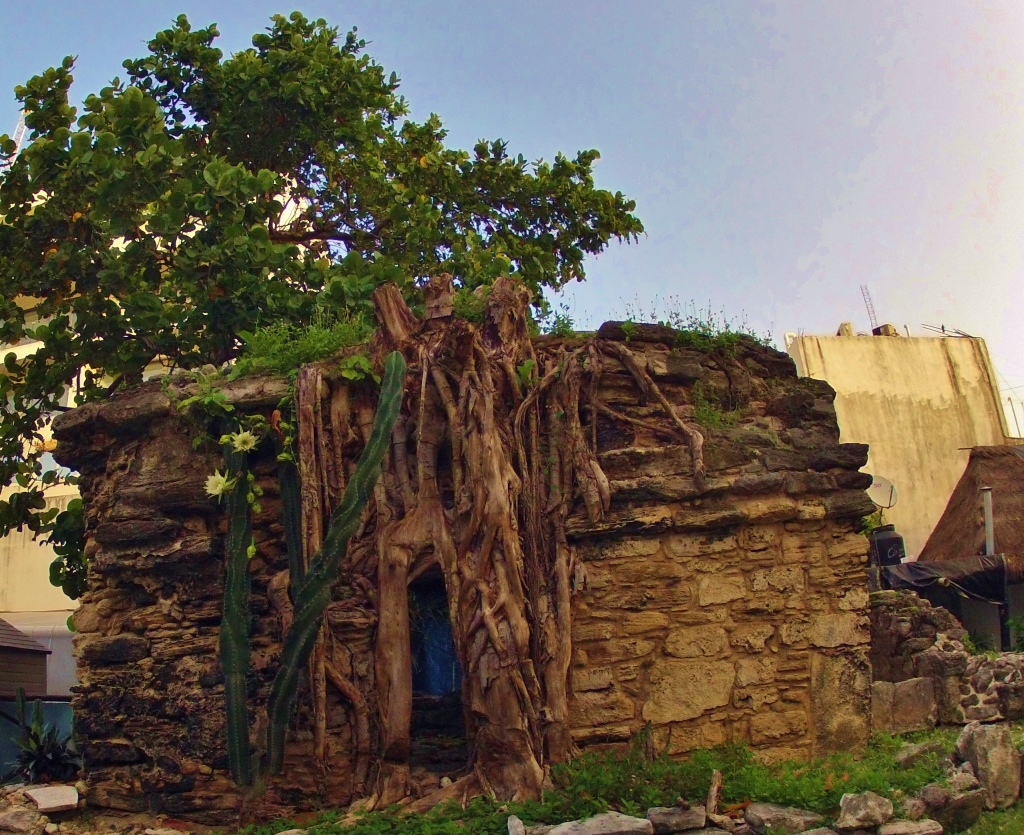 The next place you can see Mayan ruins is right in the center of Playa just off 5th Avenue. Thousands of people pass by this area everyday and never see these ruins or take the time to think about what the exact spot looked like centuries ago. Although this ruin is not very impressive, it is cute and there is a small park that is behind it. It is a nice green space and there is even a fresh water cenote there. The cenote is really small, but it is interesting there is a cenote right in the middle of Playa Del Carmen.
This is on the beach side of 5th Avenue near 14th Street. It is where north side of Calle Corazon Plaza is.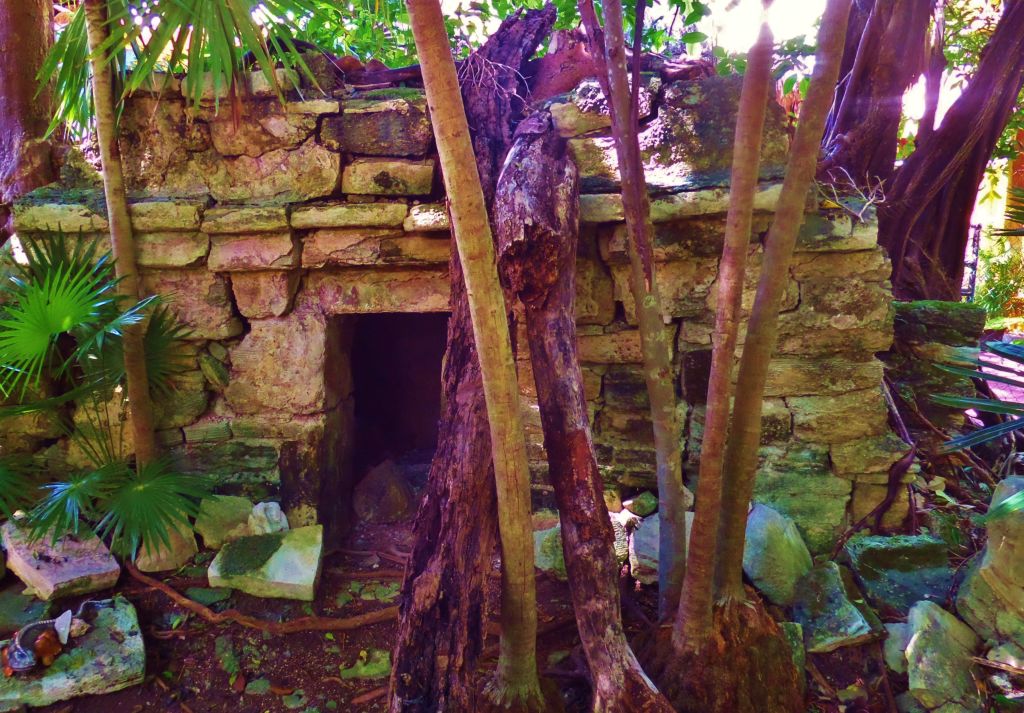 Cool and Hidden Restaurants in Playa Del Carmen
There are so many restaurants to eat at in Playa Del Carmen and so many just on 5th Avenue but there are some cool places that are just off 5th Avenue, above 5th Avenue or under the ground. Here are some cool places to check out:
Aldea Corazon Restaurant may look typical from the street but there is a nice garden awaiting you in the back. This can make a romantic setting at night or a cool and refreshing spot off 5th Avenue during the day. Aldea Corazon Restaurant is on 5th Avenue near tot the intersection of 14th Street. (see photo to the right)
Cueva Del Chango or monkeys cave as it would be in English should not be forgotten. Cueva Del Chango is old Playa Del Carmen style. Very natural looking and set in the trees. This place is easy to be hidden from peoples view because it is on the north end of Playa Del Carmen but just off 5th Avenue. It is located on 38th St between the beach and 5th Avenue. Walk up 5th Avenue and take a right on 38th St. It will be on your right a few businesses down.
Alux Restaurant is one of a kind in Playa Del Carmen. This place is in a cave and hidden from sight. It is one of the coolest restaurants in Playa. It is not near 5th Avenue, and you will need to take a taxi to Alux Restaurant. For more information on this restaurant, click on the link to the left. (see photos below)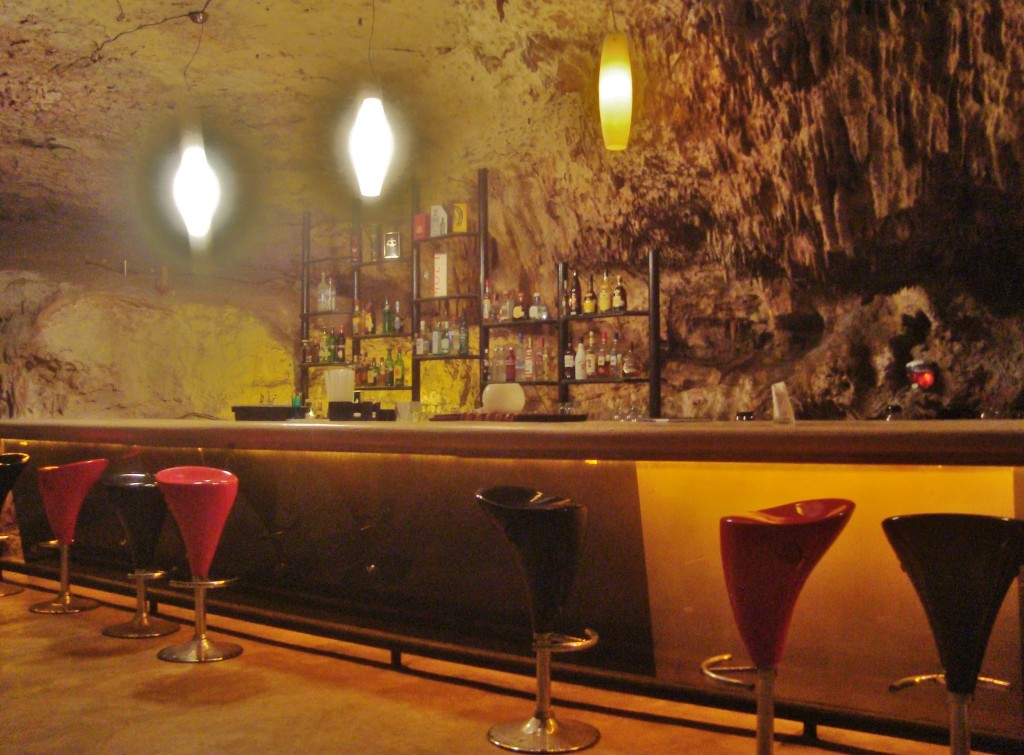 Playa Del Carmen from the Roof
Let's talk about roof top pools. These are more used by trendy locals in the know and hidden out of sight to tourist. Roof top pools can be a cool escape from the streets. You can go for an afternoon swim or just a drink. These are generally open to the public all the time, just ask at the bar or front desk in case there is a special event. Also see our article about rooftop pools in Playa Del Carmen here.
Here are three options you have in Playa Del Carmen.
Be Playa Hotel has a nice pool and rooftop pool. Located at 26th St. between 5th Avenue and 10th Avenue. For more on this hotel, you can read and see photos here.
The Palm Hotel has the best view in Playa Del Carmen. This new hotel has the largest roof top as well. If you cannot make it for the day, you should find this hidden roof for a drink. It makes for great star gazing and seeing the lights of Cozumel. Check out our article on The Palm Hotel here for more information.
Hidden Beach with Cenote in Playa Del Carmen
Let's not forget this cool beach that is hidden away at the north end of town. It has a cenote that pumps fresh water up out of the ground and makes a small shallow pool of water. You must look at the photos in our article! This beach is really beautiful. and wraps up our hidden Playa Del Carmen.
We hope you enjoy finding some of these hidden things in Playa and we will work hard to bring you more interesting things from here.