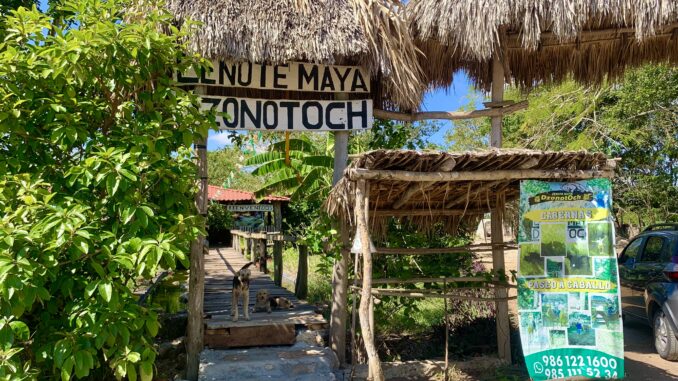 Cenote Dzonotoch
Cenote Dzonotoch is a small roadside cenote on a ranch where slowly but surely the attraction is growing. At first, this was a small cenote on a ranch. Then caves with stalagmites and stalactites were discovered. The cave was opened to the public along with other things. Now your experience is a small tour on this ranch. This cenote is off the beaten path, but these can be rewarding when you are one of the only people visiting at a time. Here is more about what you can do here.
What can you do and see at Cenote Dzonotoch?
When you arrive, the person at reception will explain what there is and how they operate. They will take you on a tour of the different areas of the cenote property. Depending on if there are other people, it might be in a different order.
Cave of stalagmites and stalactites
A short walk from the entrance will lead you to a sign and a small hole in the ground. Climb down the ladder here and the guide will show you the underworld wonders of this cave. The ladder takes you down about 8 feet where a path leads to another room. It is a small cave and much of it you will need to watch your head. If you have back issues, this will not be the best thing to try. There is also uneven floor and pathways. Be sure to wear sneakers and sandals with good tread.
Tip: They will ask you to bring something for the gods. There is a small bowl for coins or donations in the cave.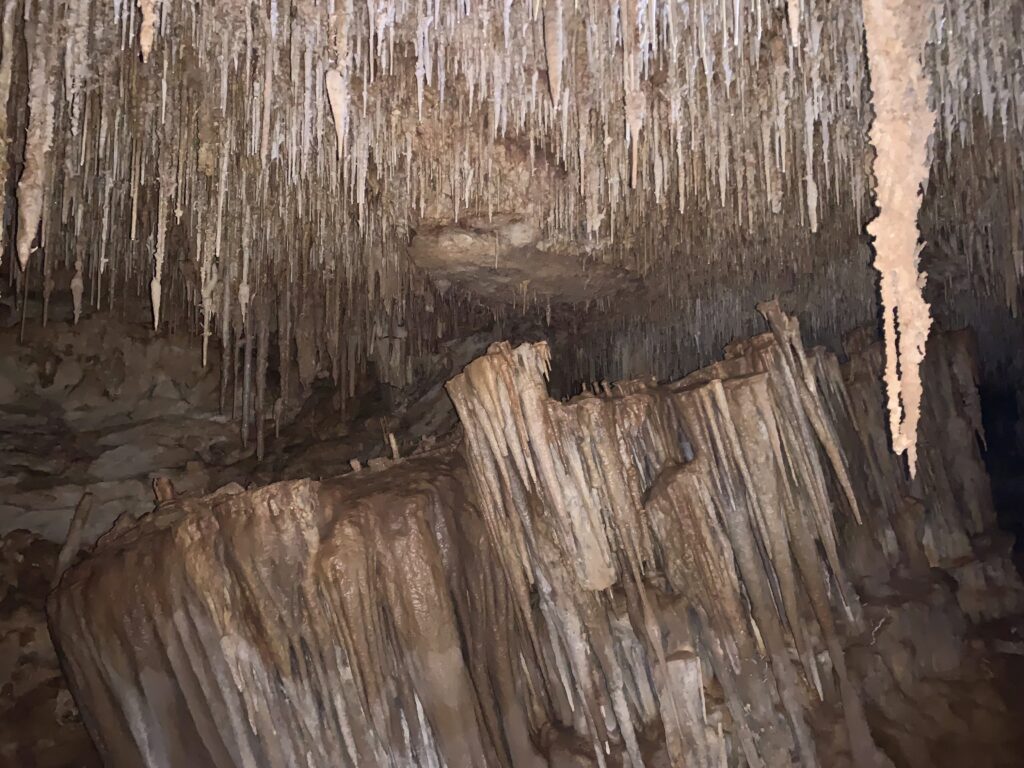 Cave of the water path
Near the first cave you will find another entrance to longer trail in a cave that takes you through shallow water. This cave is more for seeing the formations and walking in the water. This is an optional part of the tour. Be sure to bring your camera with flashlight because the first two caves have no light.
Mayan bath in mud
In this cave you can dip in the water and then take clay from the banks and rub it on your body. Kids will love it; some might skip this step. Afterward you rinse off before getting in the clean cenote.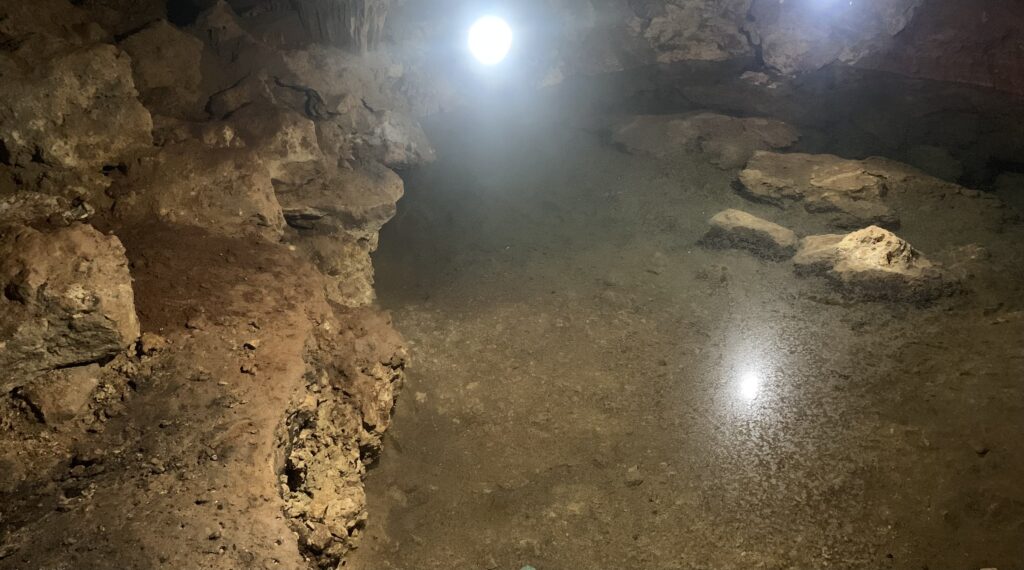 Cenote Dzonotoch
The cenote used to be partially open, meaning not a total cave. They have added sun fabric over the opening. This helps keep dirt and leaves out of the cenote, hence keeping the water crystal clear. It creates a unique feel of being in a cenote but also like being in an indoor spa pool.
The cenote has deck and area to enter the water. It is a smaller size cenote when compared to the average size of most publicly open cenotes. It is large enough for swimming and deep enough for jumping but might start to feel crowded when there are 10-12 people there.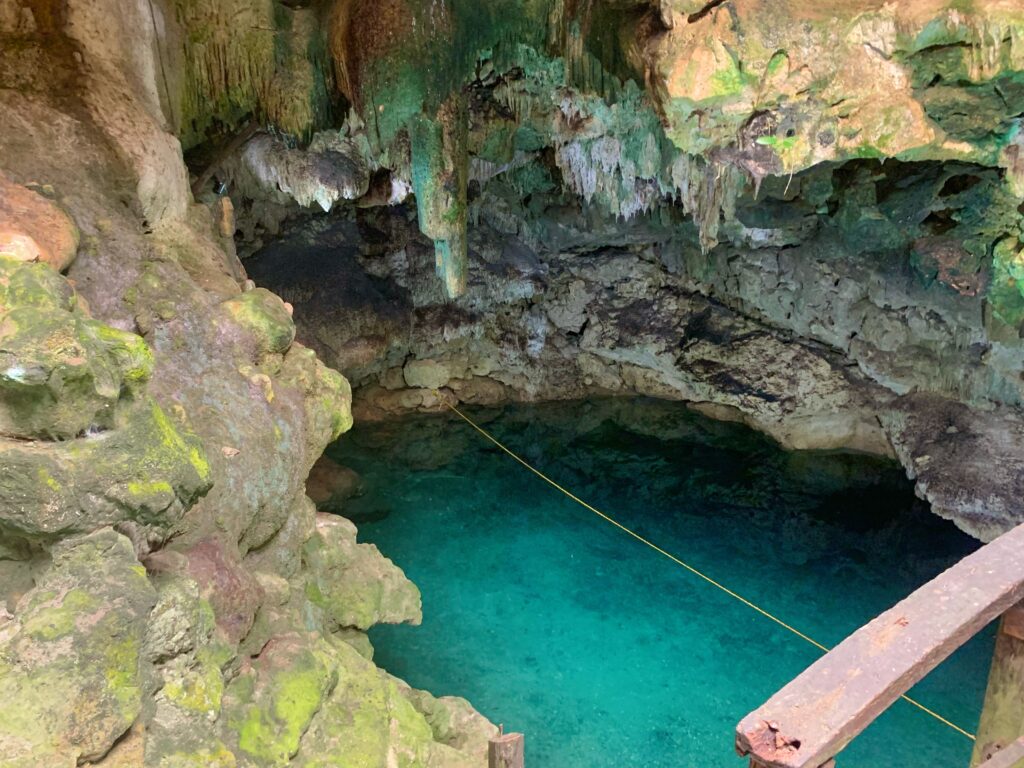 Horse ridding
This activity is mainly for younger children. There are three smaller size horses at the ranch. The guide can lead the horses, or you can ride a short while before turning around. This is not meant to be a trail ride, but rather a slow walk around the property.
Stay overnight in a treehouse
Who doesn't like a treehouse? Here at the cenote there is one treehouse where you can spend the night. It is not glamping but cool enough to say you did it. Your stay is in a large room treehouse with outside deck area. The whole treehouse is made of large plank wood. there are two beds and a thatched roof of palm. There is a bathroom below on ground level and also a firepit area for a bonfire at night. If you want to order food for dinner, this is possible. The price per night is 1000 pesos.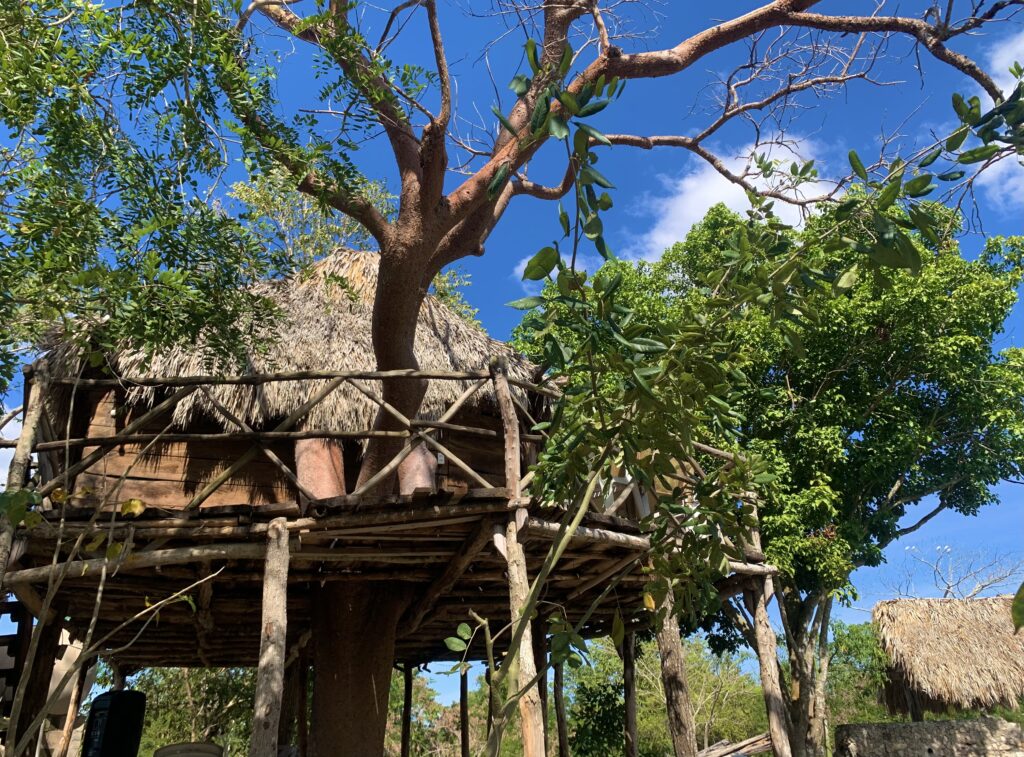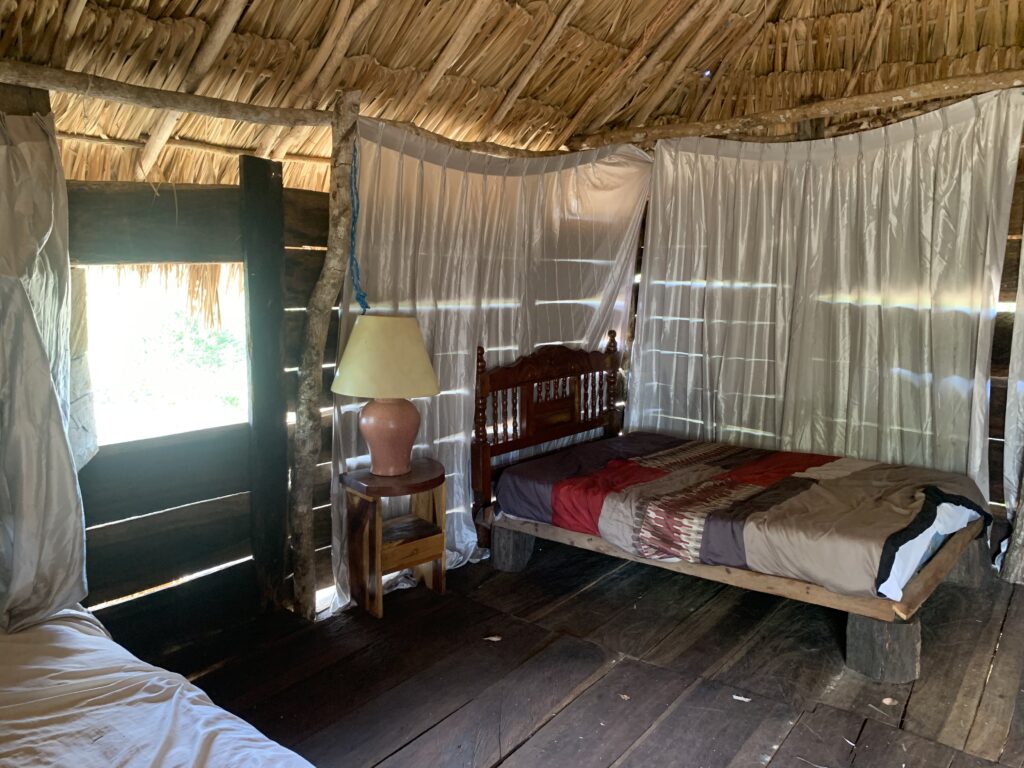 What is the entrance price to Cenote Dzonotoch?
The current price is 200 pesos for adults. This includes the cenote, changing rooms, horse ride, tour in the small cave, walk in the subterranean water, and bath in mud and rinse off. Be sure to check their Facebook page for any updates on price.
Where is Cenote Dzonotoch?
This cenote is just off the Tizimin-Merida highway. It is closest to the town of Sucila. Along the highway you can find signs for the cenote, so it is hard to miss. Once you turn off the highway, it is a short drive to the ranch. There is a large sign at the entrance so you cannot miss it.
What else is there to see nearby?
Since this cenote is not worthy of just a trip to this area, you can combine it with some other local treasures. The cute and colonial town of Espita is nearby here. If you venture into Tizimin you can see the catacombs there. Ek Balam ruins are also in this area.
For more about getting out and exploring, see our interactive map below. Each location has a link with more information.