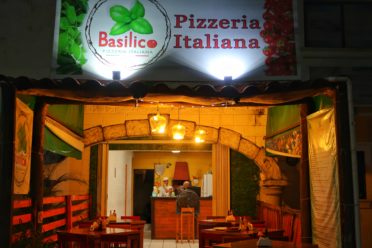 Try Pizzeria Basilico for one of the best pizzas!
We have been thinking about Pizzeria Basilica ever since that first pizza. Some how they have created magic from their small over. This small pizza restaurant on 34th Street has a recipe for a real authentic taste of Italian pizza and food. We hope they don't change anything about their food because it is delicious and seriously one of the best pizzas in Playa Del Carmen!
We will be adding this restaurant to several of our guides.
The restaurant
We will say that you should go here for the food and not for the atmosphere. This is a simple street side restaurant that does not have a fancy dinning experience. As long as you acknowledge that, and you go for the food, you will be good. They also deliver so this might be a good option so you can savor the pizza with a glass of wine at home.
The menu and prices at Pizzeria Basilico
The main thing here is the pizza. Their style is thin crust but not like most places. Even though the crust is thin, it is not hard or crispy as a cracker. There is a perfect combination of light sauce, cheese, dough and toppings. The pizza is fresh and light but full of authentic flavor.
The size of the pizza is a little larger than a dinner plate. One person could eat one fairly easily.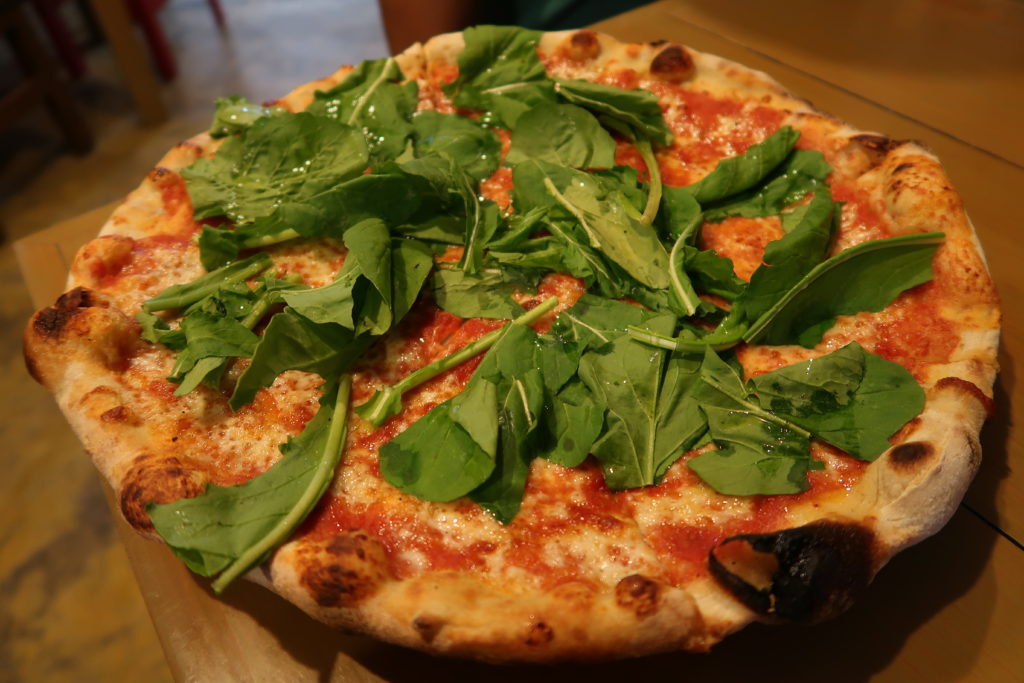 Lasagna at Pizzeria Basilico
Although not on the menu currently be sure to ask if they have lasagna. It has a great taste and will not leave you feeling overly stuffed. It is not overly doughy from the pasta, it has just the right about of sauce and cheese and a hint of rosemary. Again, really good authentic taste of Italy.
Menu prices
Pizzas range from 85 pesos to 185 pesos.
Calzoni 105 pesos tp 130 pesos.
Focaccia 70 pesos-85 pesos.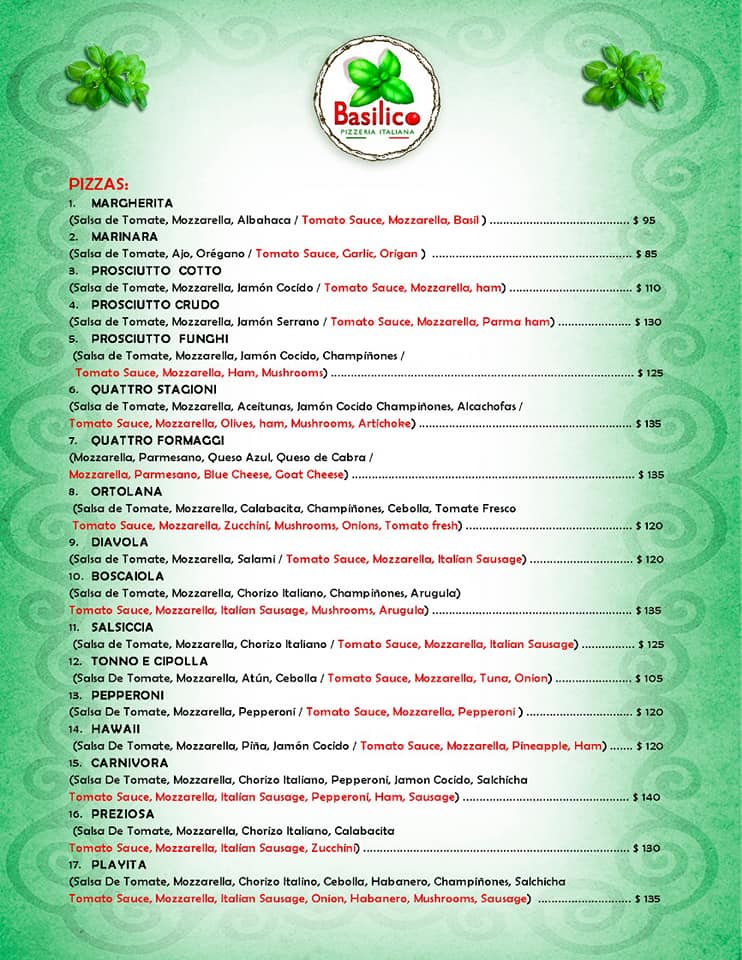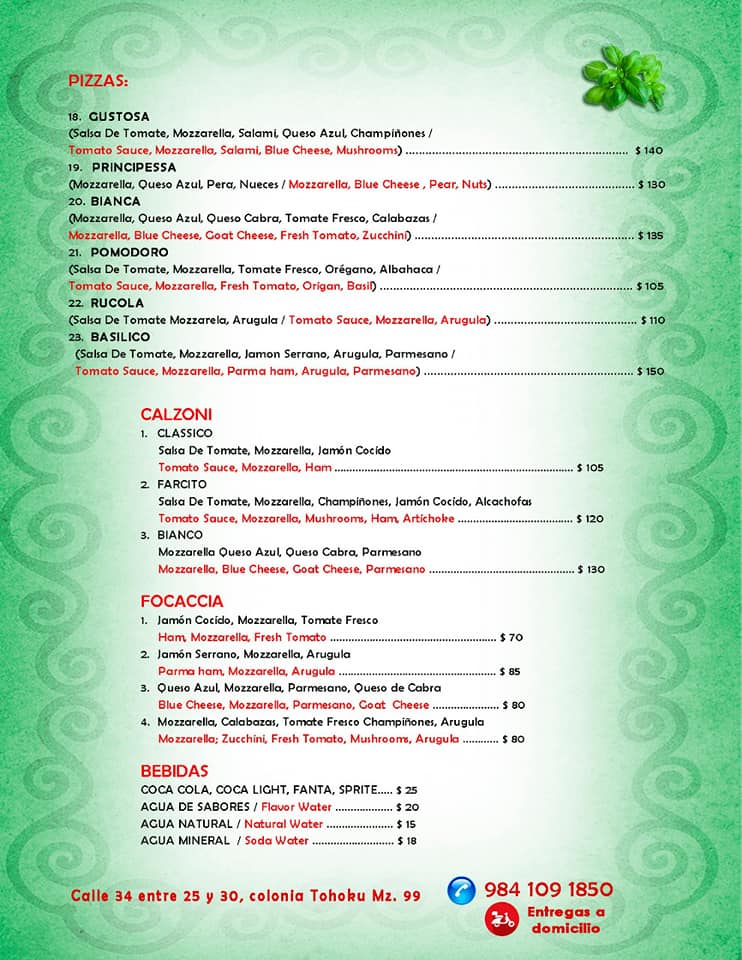 Hours
Open daily from 6:00pm-11:00pm.
Do they have delivery service?
Yes! You can call them at 984-109-1850 for delivery service. They have a rate chart for delivery prices on their Facebook page.  Most of Playa is 30-50 pesos for delivery.
Where is Pizzeria Basilico?
This restaurant is located on 34th Street between 25th  Avenue and 30th Avenue on the north side of the street.
Have you been to Pizzeria Basilico before? How was it for you? Let us know in the comments below, we would love to hear from you.