Das Brot Bakery in Playa Del Carmen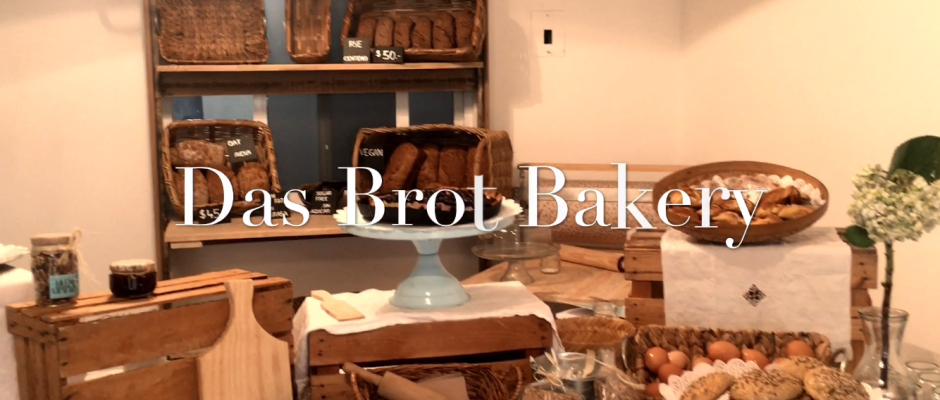 Many people in Playa Del Carmen know Anja from the Kava Kasa market where she has a stand of breads and pastries. Here unique style and German background gives people a different option to satisfy their sweet tooth and get hearty and wholesome bread.
Now Anja has opened a bakery on 40th Avenue near the center of Playa Del Carmen where she can share even more her passion of baking. The bakery name is Das Brot or "The Bread" in German. This cute bakery makes for a nice place to site and have a pastry. They even open at 6:00am so you early birds can stop in and get your daily bread. Actually the cinnamon buns come out of the oven then and many people just starting their day pop in to have their day start even better! Also try you can help out those cinnamon buns out with their organic coffee.
Why not stop by and say hi to Anja and taste the love that is put into the baked goods. We are sure you will enjoy whatever you eat.
Here is a video we made of this bakery and a little behind the scenes action.

Hours of operation
Monday-Fridays 7:30am-7:00pm. Saturdays 8:00am-2:00pm
Where is Das Brot Bakery?
This bakery is on 40th Avenue between 8th Street and 10th Street. There is not much on this street and it is hidden in the middle of the block. Street parking is available.(See photo below)
For more information on bakeries and places to get something sweet to eat, see our guide to Playa here!
Have you been to this bakery? What are some of your favorite things? We would love to hear from you in the comments below.