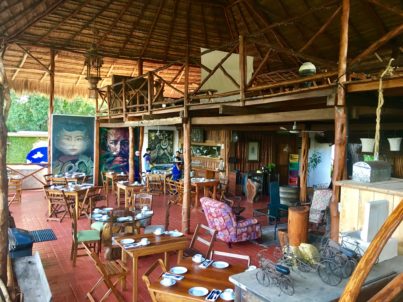 Zentik Project
The Zentik Project Hotel has been on our list to go see for some time now. We are very happy we got to go check it out because these are the type of places we love to share with you. Zentik Project is a creative and trendy approach to hospitality in the city of Valladolid Yucatan. This new hotel is going to give people another great reason to visit the center of the Yucatan Peninsula. If you love Tulum style you will love this hotel.
Zentik Project offers an almost safari feel in the lobby with the golden age of travel, Mayan inspired rooms, garden, pool and a very special cave with a thermal pool! All of this is presented in almost an open air art museum feel with ecological standards to live in harmony with nature. To get started, check out our video of Zentik Project below.
Our video introduction to Zentik Project
Like all hotels and places we go, we like to stay and get to know them well so we can tell you about them. Here is our video from our stay.
What the hotel is like at Zentik Project
From the parking lot you will enter a large palapa building which is reminiscent of a safari lodge. This is the heart of the project. Here you will find the reception area, a bar, murals, sitting area and the Naino Restaurant.
Once you pass through this building you will enter the decorated garden grounds. Cabins flank the left side on the right is the pool area and two story structure with one level being a sitting area and above the spa.
All throughout the hotel there are murals by famous artist. This adds to the colorful Mexican vibe and makes you feel free and relaxed.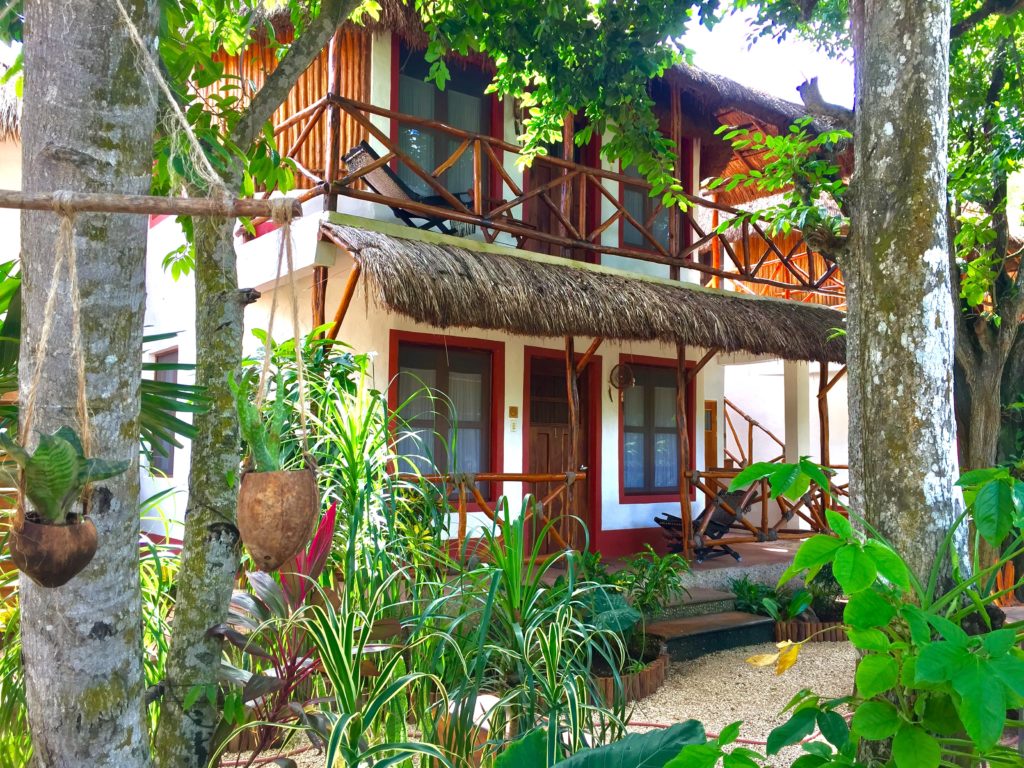 The rooms at Zentik Project
There are 10 Mayan inspired rooms at the hotel. The cabins look like Mayan houses with a palapa roof. The rooms have murals decorating the insides and a trendy Mexican/Tulum vibe. Polished concrete floors, sitting areas, hammock,  fans, air-condition and bathrooms are all in the rooms. Each room has a small sitting area on a porch. There are no TV's here but there is WI-FI throughout the hotel.
The beds are very comfortable here. We did not use the air-condition because the strong fans were sufficient. The first level rooms should be accessible for those with mobility issues.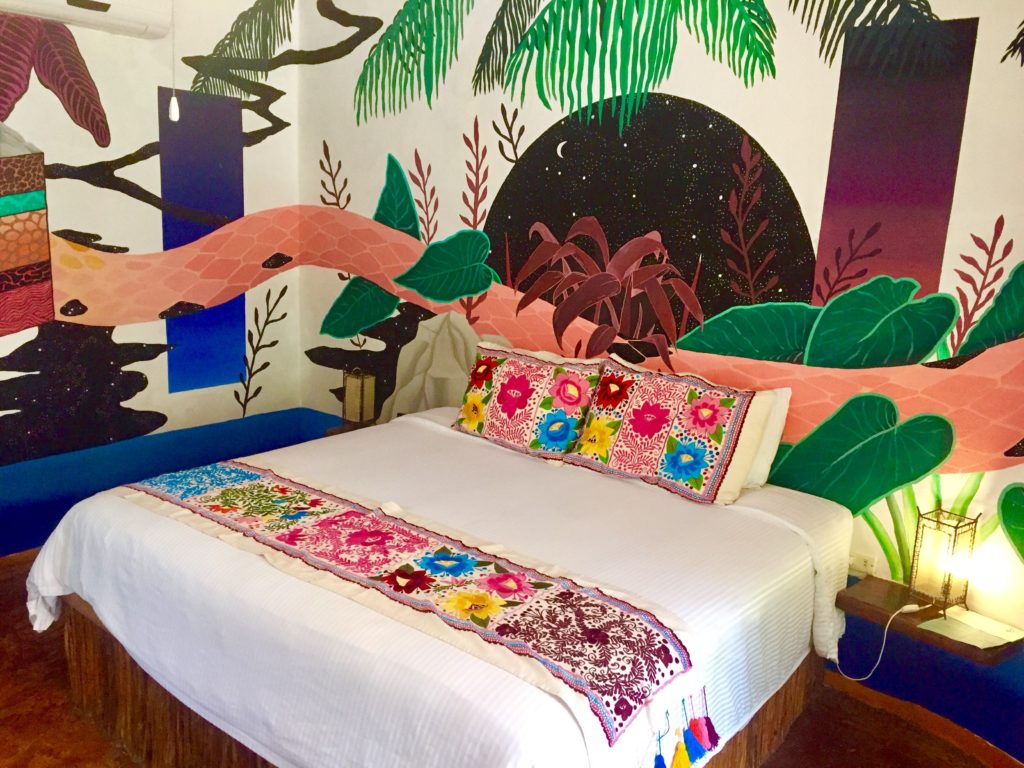 The outdoor pool area and spa at Zentik Project
The outdoor pool is good for swimming and relaxing. On one end you will find in water chairs to recline on and hammocks swinging over the water. Loungers also surround the pool for taking sun and relaxing.
In the spa you can find traditional Mayan ingredients used to exfoliate, relax or massage you to make your experience special.
The not to be missed Naino Restaurant
The Naino Restaurant served up three meals a day and is a true surprise to find this level of gourmet options in Valladolid. This restaurant is open to the public, so even if you are visiting Valladolid and want a good place for a meal, this should be on your list! If you are staying at Zentik Project we highly recommend you dine here.
The restaurant is in the front of the hotel in their open air palapa building. If you are staying at the hotel and have a special occasion, there is a one table spot in the back garden where you can have a romantic dinner.
The cocktail menu is exotic and incorporates a lot of local ingredients. The drinks are excellent quality and not to be missed if you like a good cocktail.
Price on the menu are of good value. Most entrees are around 150-240 pesos range. Most cocktails are about 100 pesos. For the quality these are excellent prices.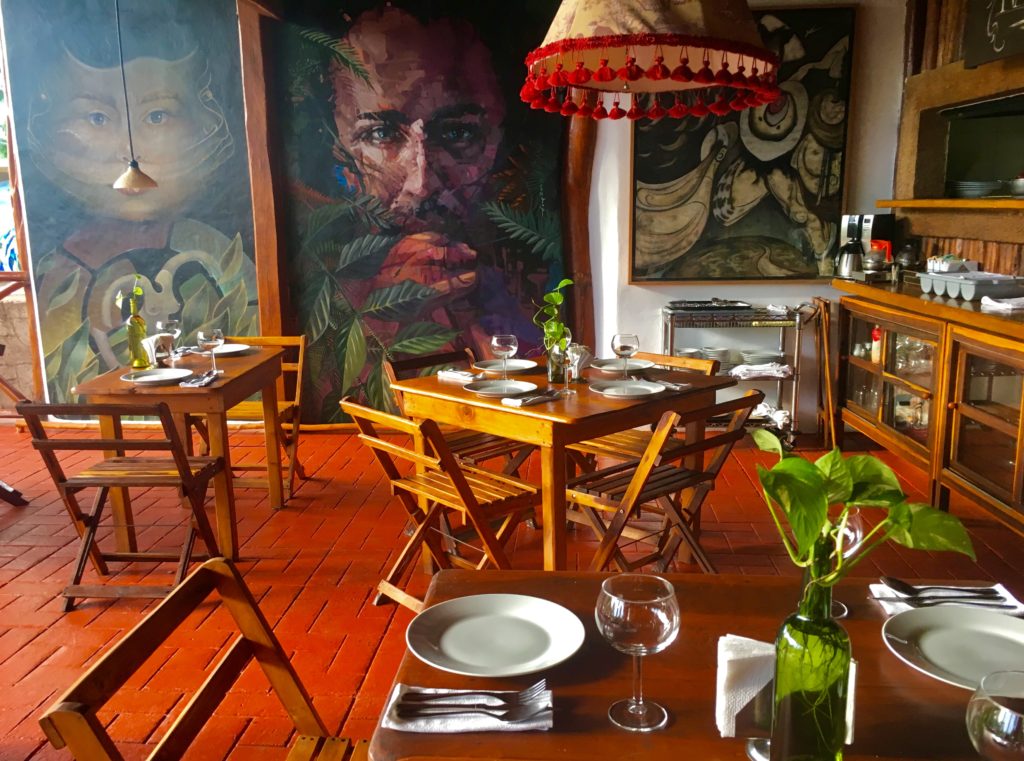 The entirely romantic and magical cave pool
This hotel holds a secret for those that want to discover it. Just below the surface you can find a cave that they have turned into a heated pool. The saltwater pool is just above waist height and offers nooks for sitting and relaxing. There is a natural skylight and at night they add candles to the cave.
There is even a buzzer where you an call a waiter to take your drink orders. This just might be the most special and romantic time of your vacation!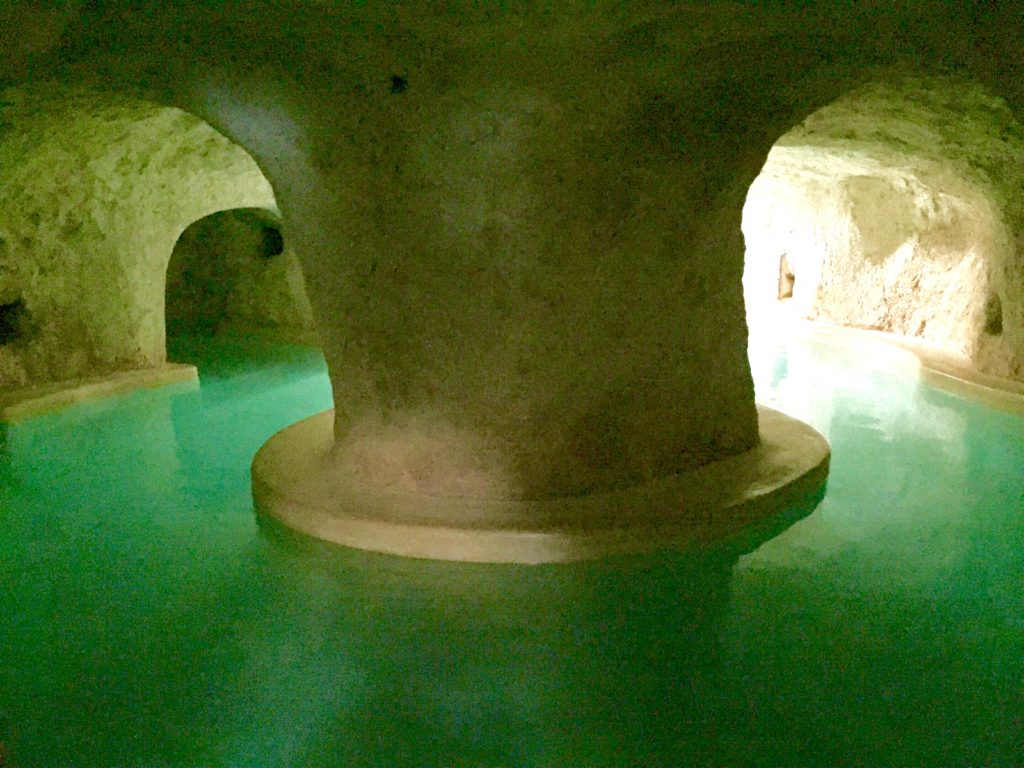 Prices and booking for this hotel
If this hotel looks like something you want to check out, you can check prices and book here.
Where is the Zentik Project Hotel?
This hotel is in the colonial city of Valladolid Yucatan. This is the center of the Yucatan Peninsula. This is close to both Ek Balam and Chichen Itza and many cenotes and attractions. In the city of Valladolid this hotel is out of the center about 10 blocks. It is best if you are on vacation with car or if you want you can arrive in Valladolid by bus and take an easy taxi to this hotel.
Enjoy your stay in Valladolid Yucatan!
Valladolid Yucatan is becoming more of a popular travel destination here in the peninsula. For people staying in the Riviera Maya, Valladolid is only an hour and a half away and offers a completely different feel. There are two major Mayan ruin sites nearby and much more to see. Take a look at our guides for Valladolid and why we like this colonial town so much. Our second guide talks about what is around Valladolid to see.
Have you been to the Zentik Project Hotel? What did you think? Do you have questions of comments about this hotel? Let us know below in the comment section. We would love to hear from you.
This hotel is also found on our guide to the best hotels in Valladolid that we recommend.