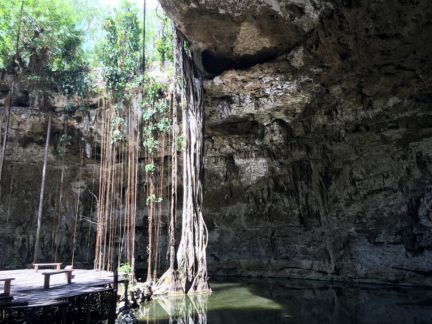 This cenote is near the colonial town of Valladolid and is a much less visited cenote than many in the area. This cenote has not been open to the public for long and is just visited by people looking to explore the area a little more and have a car.
Xux-Ha Cenote
This cenote is deep down in the ground an is open. Since it is open the water gets pollen and other things that fall into it. It is not crystal clear blue waters but you can swim in this cenote if you really want to.
You will descend down a steep set of stairs and there is an island in the middle with a large wooden deck. Even if you come here just to look around, the birds singing and the remoteness of this cenote make it nice.
Next to the stairs look at the long roots of the trees that have grown down to drink in the water. The first ladder was nailed onto these roots to make a dare devil ladder to descend into this cenote. Thankfully there are the concrete steps now.
Services at this cenote
There are bathrooms and  a few souvenirs to buy, but nothing that is that different then most other places.
Entrance cost
The cost is 30 pesos and you pay at the caseta, small hut at the parking lot. If no one is there just walk down the path that is lined with plants and you will come to the cenote. The family that runs it might be there and you can pay. Try to have exact change.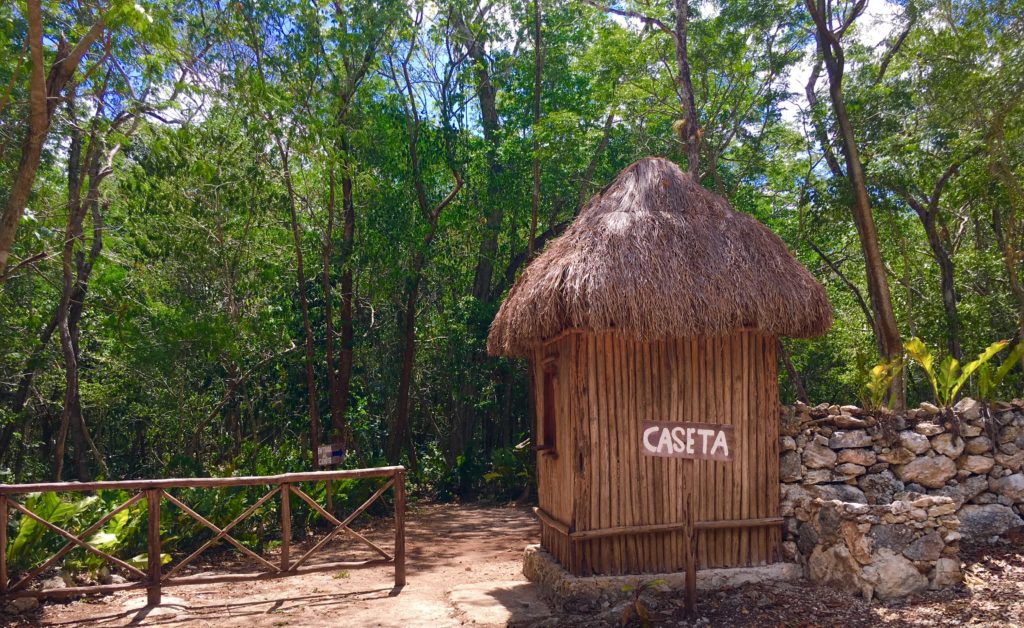 Hours
Open daily from 8:00am-5:00pm.
Where is Xux Ha Cenote?
This cenote is off of the old 180 road that goes from Cancun to Valladolid. Between Valladolid and the Coba-Tulum road you will see a sign. It is pictured below. It is closer to the Coba-Tulum road then Valladolid.
Once you turn you will drive for about 5 minutes down a dirt road until you reach the parking lot.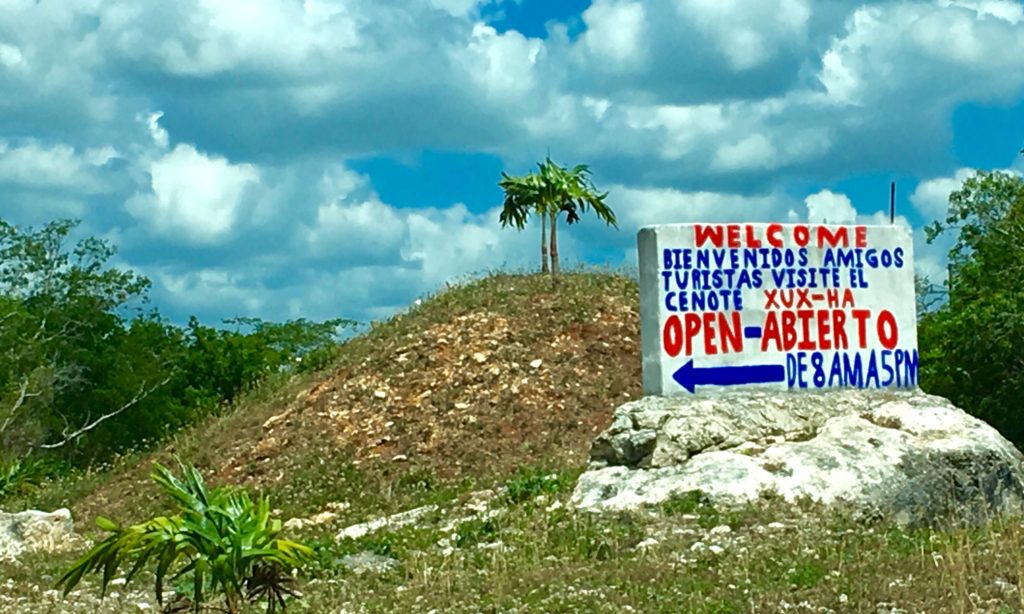 For more cenotes in the area see our map here.