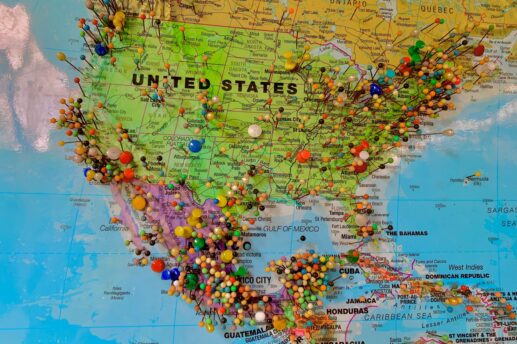 What part of the world do tourists visit from?
It is always interesting to know where people come from that visit the Riviera Maya and why they come. Not only for statistical reasons, but it also helps with marketing and promotion of the area. If you come to the Riviera Maya and talk to fellow tourists, you will probably see a trend where people come from. Also, knowing where people come from helps tour companies and people that own rental properties accommodate visitors and helps them know what to have on hand. Here is a look where people come from that visit the Riviera Maya and Mexico.
East Coast and West Coast tourists from Canada and The United States
The United States and Canada are big visitors to Mexico. The costs of a vacation and proximity to these countries make it an attractive deal. However, it is much divided by what coast you live as to what part of Mexico you visit.
West coast residents in Canada and in the United States favor the west coast of Mexico. The reason is mainly for the direct flights and shorter travel times. California shares a border with Mexico and allows residents to drive into Mexico to visit the popular Baja Peninsula. This is a popular option for those looking for spending a longer time in Mexico and allows them to drive in with their own vehicle.
East coast residents of Canada and the United States have more access to direct flights to Cancun Airport. Flights are often $100-$200 USD less for a round trip ticket to Cancun compared to destinations on the west coast of Mexico. Hence, the Riviera Maya is much more visited by east coast residents of the US and Canada.
There is also an influx of tourists coming for the winter (aka snowbirds). These Canadian and American tourists tend to be retired and often own a condo or house to stay at for the winter months.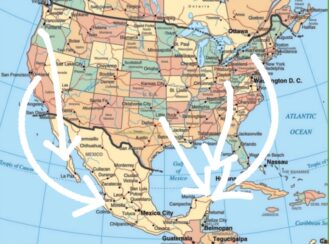 National tourism from within Mexico
Mexico is a large country with coasts on both the Pacific and the Atlantic. You would think that there would be more destinations within Mexico for tourism for those wanting a beach vacation. However, these are actually very limited. Much of Mexico's coast are not that developed for tourism. The top tier locations are Cabo, Riviera Maya, and Puerto Vallarta. Second tier locations (less popular) are Mazatlán, Acapulco, Veracruz, a few smaller towns in Oaxaca and Campeche.
The Riviera Maya gets a large chunk of national visitors. Flights from Guadalajara, Monterey and Mexico City are fairly affordable to Cancun and under 3 hours. With the largest cities all connected through Cancun Airport to the Riviera Maya, we see a good amount of Mexican tourists. This is an important point for those with rentals in the area. As we mention in number 11 in our guide to promoting your rentals, having information in multiple languages is important.
Why we see so few Asian visitors
Scanning the beaches and the streets of Cancun to Tulum, you don't see that many Asian tourists coming to the Riviera Maya. The main reason is the distance from Asia and the other similar type beach destinations available for many living in Asia.
Asia hosts some amazing beach destinations like Thailand and the Philippines and these offer great prices on hotels and food. The cost of a flight to Mexico is prohibitive for most and since people are searching for a nice beach. There is some tough competition in Asia for people looking for a getaway.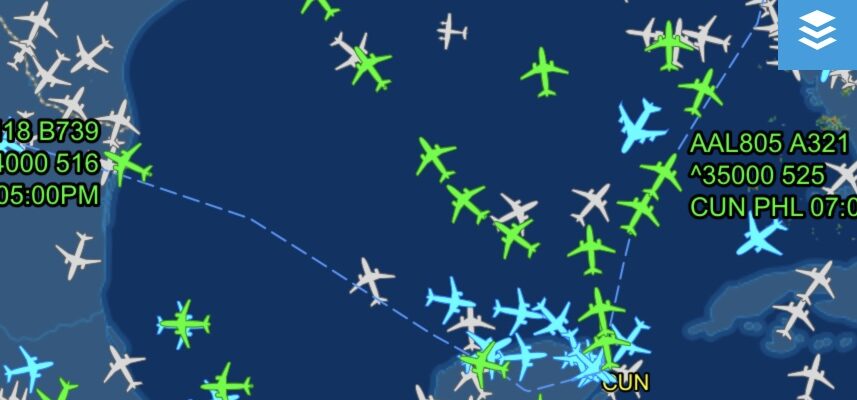 Europeans come different months
Europe with all its countries compiles a diverse collection of peoples and cultures. In general, Europeans, mainly vacation within Europe. Those that do make Mexico their vacation spot often travel in different seasons, according the weather and when people normally have time off for a trip. UK tourists come almost year round, French vacationers tend to travel late summer, especially August, Scandinavian residents tend to travel more October to February when their weather is the coldest at home.
What countries in Europe send the most visitors to Mexico? Well the top countries of visitors are the UK (which is 3rd overall in visitors to Mexico of all countries worldwide), Spain sends the second most visitors from Europe (number 6 in overall countries in the world that send visitors to Mexico), then Germany and France (number 8 and 9 respectively of out of all countries that sends visitors to Mexico). Out of these European nations, the UK sends more package tourism. This means more stays at all inclusive hotels packages with a flight. Since Germans and French tend to have more vacation time each year. we see them stay longer in Mexico and explore a little more than just the beach.
Each year, visitors from European countries is growing in numbers coming to Mexico. Value, climate, and good beaches are all big factors as to why people choose Mexico. Of course, when a new flight route opens, we can see a surge in people from one area. An example of this was when Russian to Mexico was opened and thousands of Russians started coming to the Riviera May. This immediately opened a demand for Russian speaking staff and tour guides.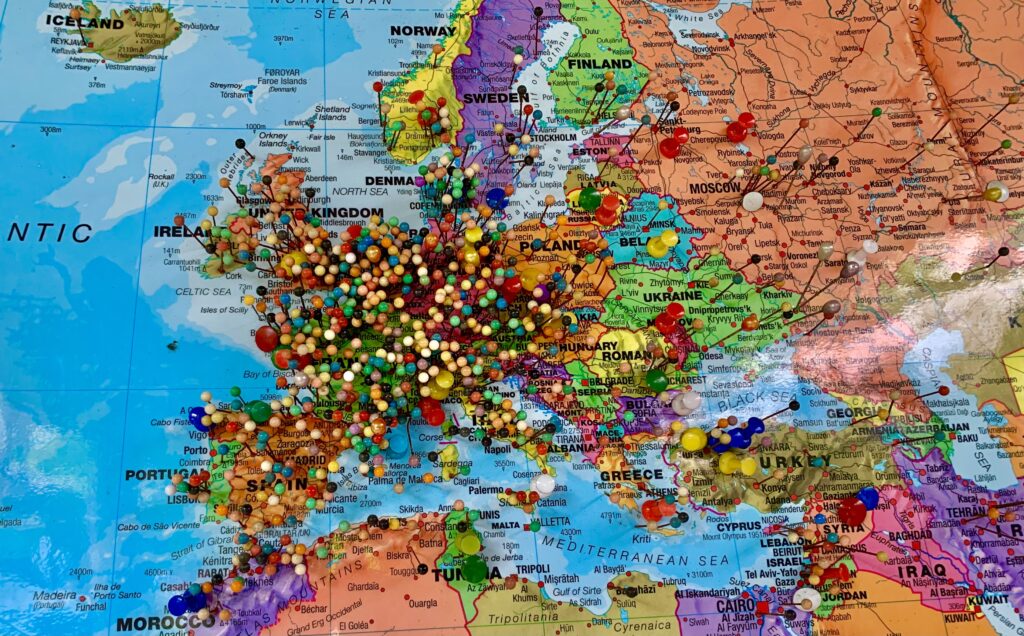 Youths coming to Mexico for the gringo trail
Many people don't know about this tourist route that hundred of thousands make every year. The attraction of this route is the variety of tourist destinations and affordable accommodations and transportation. What is the gringo trail? It is a route that many foreigners take while backpacking through Mexico and Central America.
Many students have what is called a gap year between schools. They take this time to travel, often for extended times. Since they are students and traveling on a budget, backpacking destinations and those that allow people to travel for an extended period of time attract more of these travelers. A popular route is between Mexico and Panama.
The gringo trail is a loose route between beach towns, natural spots, cheaper destinations and historical sites. Many will start their trip by flying into Cancun and working their way to Panama to fly home over a period of several months. Playa Del Carmen is often one of the first stops for people starting the route. It is why there are many backpacker type accommodations on the south end of the downtown. After Playa many go to Tulum, Bacalar and then on the Belize.
Why is this type of tourism important to know about?
There are many levels of tourism that comes to the Riviera Maya. All work to provide income and drive the economy. Backpackers should not be underestimated for how much they pump into the economy. Per person the expenses are less, but they support public transportation and smaller eateries.
Backpackers also are usually the first to start visiting a place before it gets on the map. This was true of Tulum just a decade ago. With some basic infrastructure, new destinations can be created and developed. There is always an opportunity for more local based tourism, home stays, language schools and cultural immersion with this type of traveler.
Conclusion
It is always interesting to know where people come from and why they come. Understanding tourism can help improve the services and fine tune service to match the expectations of guests arriving from all over the world. The world of tourism is a competitive place and the Riviera Maya always has to keep improving and recreating to keep tourists coming back for more.