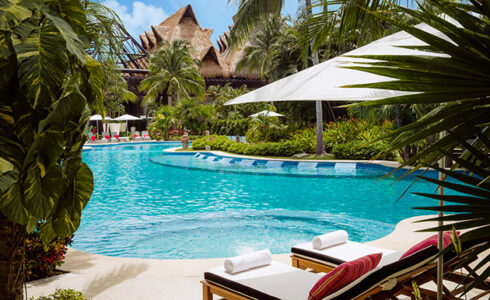 Vidanta Resorts open and so does the Cirque du Soleil Show
As more and more of the Riviera Maya opens for tourism again, we strive to keep you informed about openings. This week the Vidanta Resort with its multiple properties opens as well as the Cirque du Soleil Joya show. Vidanta is a collection of all inclusive hotels on the same property located between Cancun and Playa Del Carmen. It is one of the largest resorts in the Riviera Maya. The permanent Cirque du Soleil Joya Show is attached to the resort is also opening this week. This is another of the large resorts to open since June 2020 and part of the overall re-opening of tourism of the area.
Cirque du Soleil Joya Show Opens
Since 2014, this special permanent show has been performing in the Riviera Maya. The theater is a smaller venue than many of the Cique du Soleil venues. This gives Cirque du Soleil enthusiast a more intimate feel for the award winning show. The show is located almost in the middle of Playa Del Carmen and Cancun and is visited by tourists from both areas.
Guest of the show can enjoy dinner with the show if selected, or enjoy the show with drinks. The Joya show is one of the cultural gems that the Riviera Maya has to offer visitors as we are glad to see it open again.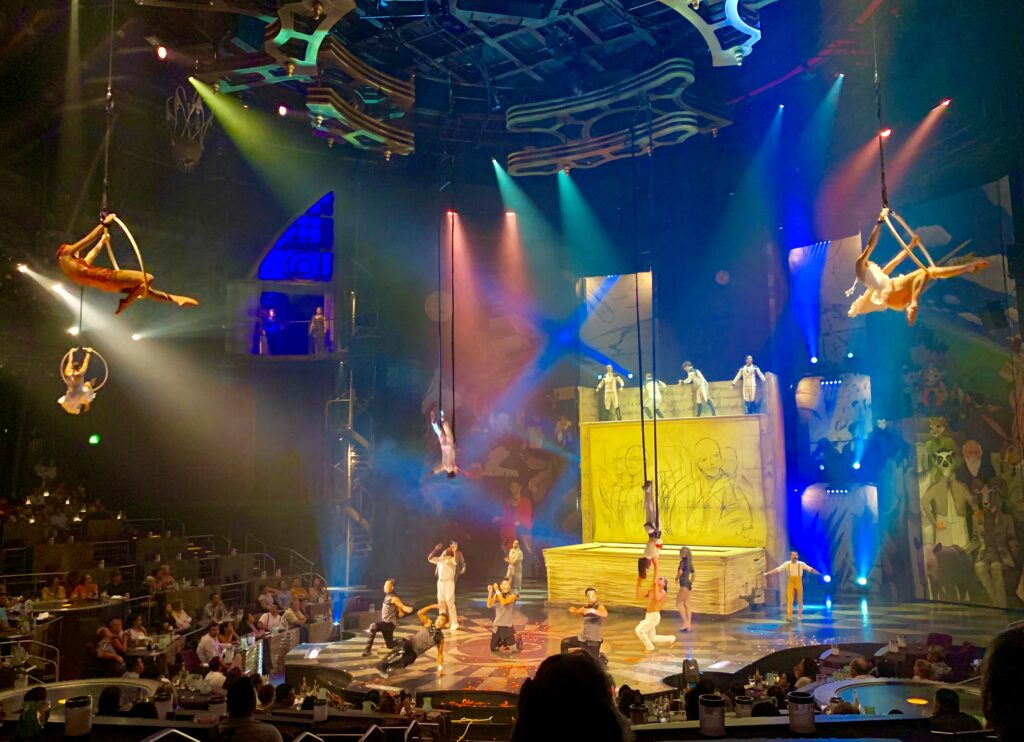 Get tickets to the Cirque du Soleil Joya show
The Cirque du Soleil Joya Show is open to the public and have several types of tickets available. You can buy tickets to the show below with this link.
Need transportation to the Cirque du Soleil show?
Since the theater is about 30 minutes from Playa Del Carmen and also from Cancun, you might want to book transportation. Taxis can be very expensive for the distances and also more expensive from the reception areas of the resorts. This recommended transportation company will pick you up from any point in the Riviera Maya and take you to any point. They not only do airport runs, but also private transportaition within the Riviera Maya. You can check prices and book here.

Vidanta Resort in the Riviera Maya Opens
Vidanta is a collection of resorts about 30 minutes south of the Cancun Airport in the Riviera Maya. Vidanta is opening its doors again to guest on July 2, 2020. This is a welcome sign to the many that enjoy this resort each year and the thousands of people that work at the resorts. Before opening, though, there has been a lot of work underway to prepare for the return of guests. Much of the work that has been done is installing new standards of cleanliness. Below is what Vidanta is doing now to assure guest of the best possible stay.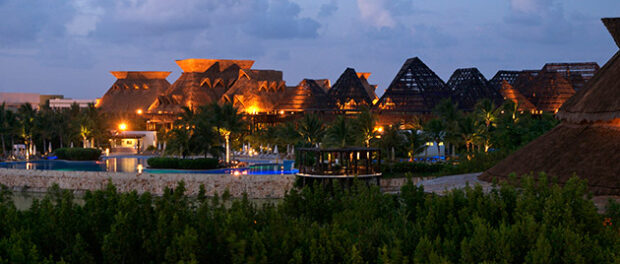 What the resort is doing to get ready for guests
The new marketing challenge in this age of Covid-19 is making people feel comfortable and safe while traveling. Vidanta Resorts has implemented new and thorough standards to ensure the well-being of guests without compromising the experience.
Employee Standards
A new Safety and Sanitation Department has been created that will oversee the implementation, supervision, and compliance of all the new protocols created in close collaboration with national and international health authorities. These procedures start with Vidanta's team of employees, who completely sanitize upon arriving at work each day. All employees are equipped with face masks, carry hand sanitizer, are required to wash their hands at least once every 30 minutes, and respect social distancing measures at all times.
New Cleaning Standards at Vidanta
At the resort, hospital-grade sanitizers are used to clean all high-contact surfaces at minimum of every 30 minutes. These surfaces include railings, telephones, door handles, pens, counters, tables, armchairs, chairs, bathrooms, and more. All internal transportation vehicles are completely disinfected between each trip, air conditioning systems are sanitized on an ongoing basis, and automatic doors and automated hand sanitizer dispensers have been installed throughout the resort.
As part of the Vidanta Extraordinary Standards program, all guest luggage is sanitized upon arrival, and new heightened housekeeping measures have been implemented. All housekeeping staff use gloves and focus their attention on rigorously cleaning beds, furniture, televisions, remote controls, mirrors, kitchenettes, bars, bathrooms, light switches, showers, tubs, floors, and hair dryers, to name just a few. Additionally, all housekeeping carts are disinfected before and after each shift and all linens are changed daily.
Overnight, all public spaces—including lobbies, shops, restaurants, and spas—are fogged with hospital-grade sanitization sprayers. Capacity has been reduced in all indoor public spaces, as well as resort transportation, beach clubs, pool areas, and elevators, to allow for compliance with social distancing measures. All Vidanta Resorts also are proud to offer abundant open space designed to seamlessly integrate with nature. Because of this, Grupo Vidanta is proud to offer some of the most square footage per guest of any resort in Mexico, and even the world.
Restaurant and Dinning Safeguards at Vidanta Reosrts
Additional measures have been implemented at all resort restaurants to ensure complete safety when receiving, storing, preparing, and serving food. All kitchen staff strictly adhere to the Cristal Food Management Standards and are audited regularly to ensure compliance. Digital menus are now available through QR technology or using the Vidanta Resorts App. All restaurant tables are completely disinfected between guests, and take-away service is now available at every resort restaurant.
Finally, a no-cash policy has been implemented throughout all resorts so that all payments can be made easily at check out to avoid using cash or credit cards throughout the stay.
Airport transportation to Vidanta Resort
If you are coming to the Riviera Maya this year and need airport transportation, here is our best recommended company to book with. Not only have they given guest exceptional service over the past few years, they have also worked hard this year to present guests with clean and comfortable private transportation to and from the airport. You can book below. The link will take you to their official website.

Thanks for reading our article. We look forward to brining you more news about what is open and going on here in the Riviera Maya.