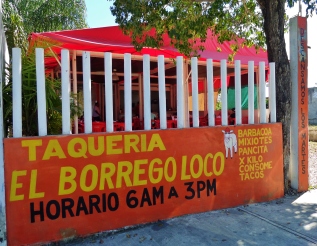 El Borrego Loco Taqueria
There is a local restaurant that serves up lamb tacos (called "borrego" in Spanish). Just don't call them borrega because this is slang for prostitute. Nobody likes tacos of prostitutes!
Lamb is not too easy to come by in Playa Del Carmen so this can be a treat if you have the craving for it.  The tacos are barbacoa style which means the meat is slow cooked until the meat just falls apart. Tacos come with onion and cilantro. They bring you a selection of salsas to accompany your tacos. It is more of a custom to go on Sundays among locals.
The restaurant does not look like much but the tacos make up for it. There are the typical plastic coca cola tables and it is open air. It is such a local place they usually don't give you menus. You just order however many tacos you want and a drink.
They do have a special that comes with a hearty soup that can be a little spicy but very unique to this place.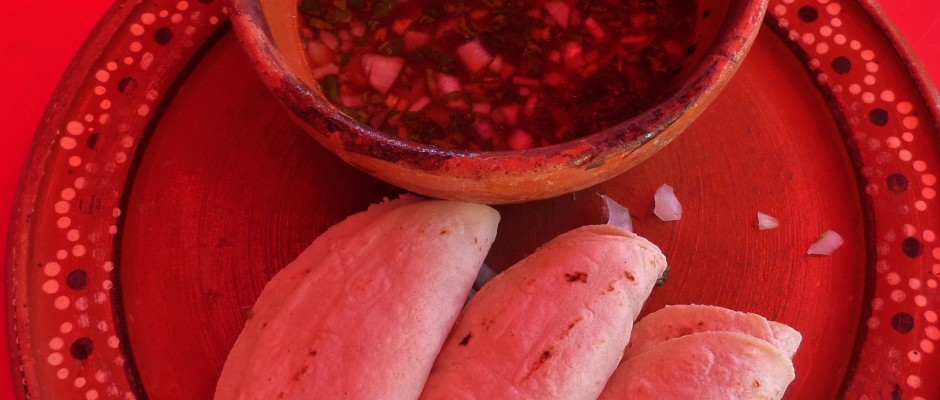 Make sure you check out our article on Taco restaurants guide for Playa Del Carmen and where to get some of the best tacos! You can also check out La Perla Pixan Cuisine and Mezcal Store on Sundays for lamb tacos. They only serve them on Sundays and have soup as well.
Our video of  El Borrego Loco
Get a little more information on this restaurant in our brief video.
Prices
Tacos are 18 pesos each. Juices and soda are 18 pesos. You can also buy meet by the kilo and take with you.
Hours
The Taqueria Borrego Loco is open 6am-3pm daily.
Location
This taco place is on the access road to the highway on the east side. It is just north of Constituyentes Avenue. if you don't like this one, there is another local taco restaurant just next door but it is not lamb.

Have you been here before? What did you think? We would love to hear from you in the comments below.